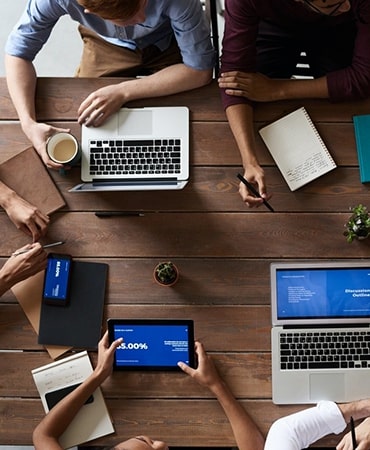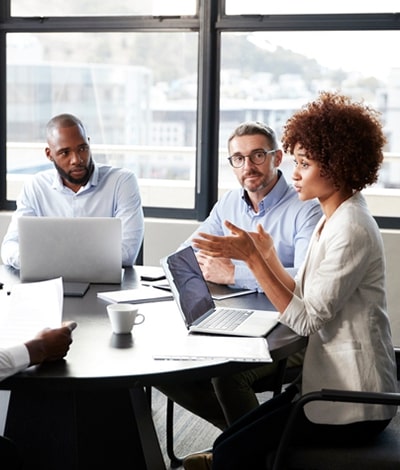 Who We Are
(Hopefully) Not
We started Folio3 Software with the mission to bring innovation, integrity and agility – the Silicon Valley start-up genes – to the software services industry
We wanted a software services company that we as entrepreneurs and executives would ourselves partner with.
When nothing quite met expectations, we built one ourselves.
What We Do
Whether you are a two billion a year company looking at mobile-enabling your enterprise processes or a two person start-up making the next big social-mobile game.
Our sole motivation is to help you deliver your innovation.
Our rapid prototyping methodology, our proprietary internal tools, our
mobile app frameworks and our 10,000+ man years of design and
development experience are at your beck and call.
We call it Innovation As A Service.
Our Strength
The Mobile Enterprise
From making paper processes swipeable on iPADs to fighting zombies on Kindles, there is very little we have not done and even less we would not take on. Transforming a babel of enterprise data onto a small screen designed to enthrall a two year old is an exercise in zen-like simplicity.
So when you choose a mobility partner , choose one proficient in the art of technology and the science of desire. As Smartphone Innovators since 2000 and Tablet App Builders since 2010, we hope you don't think us too forward if we nominate ourselves.
Our Partners in the Education & Training Industry
What do we have to show for it all?
We design, build and support websites and apps for clients worldwide.
We make your business stand out. Interested? Let's chat.
500+
Clients (banks, booksellers, software giants, game start-ups) that trust and value us enough to be our best spokespersons.
1K+
Web and mobile solutions made with love, integrity and lots of caffeine.
200+
Employees who understand the dual commitment at Folio3: Customers first, Employees forever.