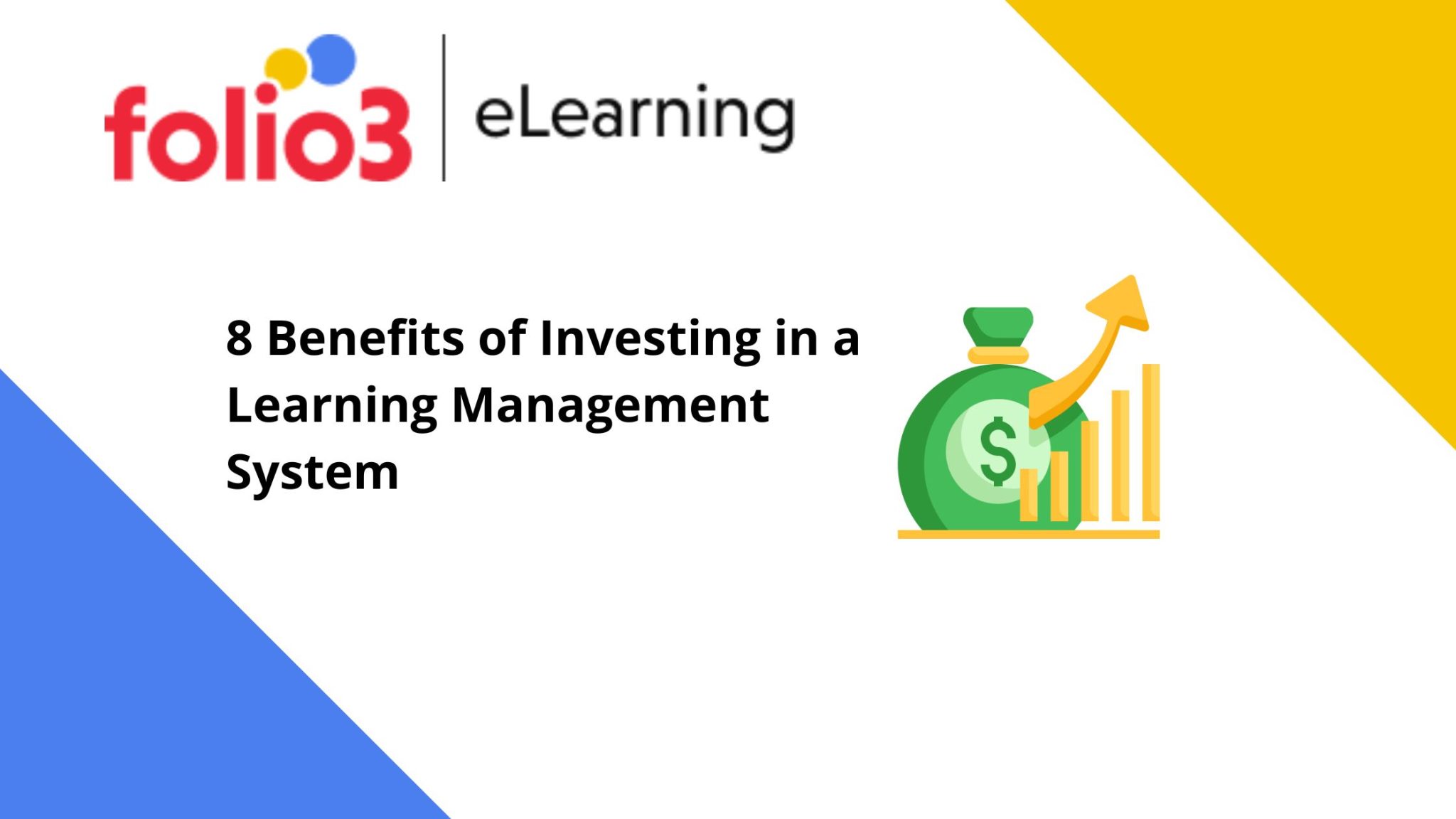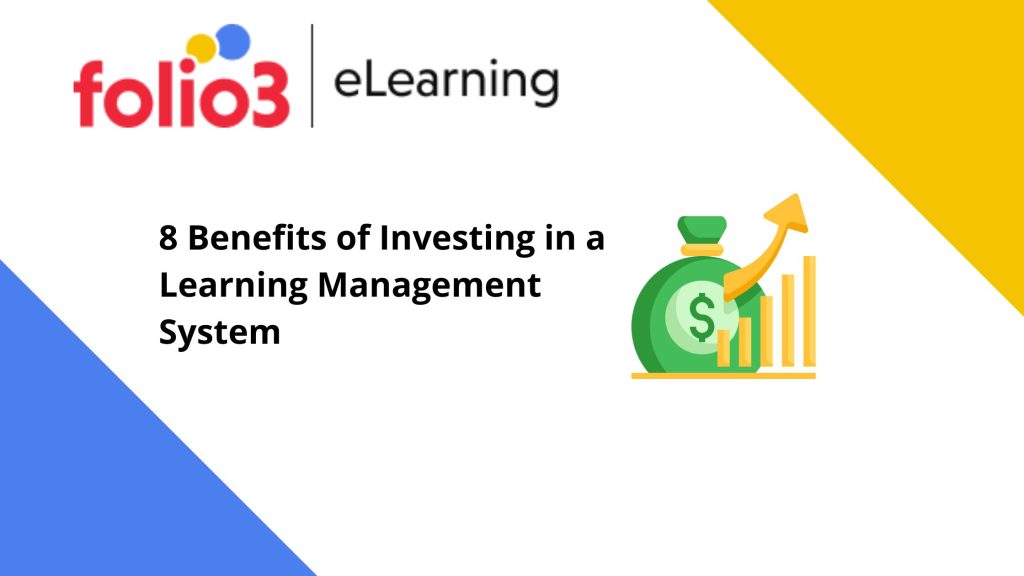 Executive Summary:
The best return on an investment is knowledge. If you want to provide your students the best learning experience possible, whether you're running an eLearning company, or training experts, you need a solid learning management system (LMS).


Introduction:
Organizations from a variety of industries are seeing the value of investing in a strong Learning Management System (LMS) in the quickly changing digital landscape of today. A learning management system is a piece of software that helps organizations successfully deliver, administer, and track their training initiatives. Partnering with an LMS development company and purchasing a Learning Management System can provide several benefits whether you are a tiny startup or a huge corporation.
The advantages of investing in a learning management system are numerous and include greater accessibility, reduced costs, increased engagement, scalability, compliance management, data-driven insights, and system integration. Utilizing the capabilities of an LMS can help your company maximize training initiatives, empower staff, and promote continuous learning and development, all of which will increase performance and help you succeed in the cutthroat business environment of today.
Why is there a recent increase in the use of learning management systems?
The demand for flexible, cost-effective, sophisticated features, compliance management, data analytics, integration capabilities, and a focus on lifelong learning are driving the rising use of LMS systems. These elements make LMS systems an important tool for businesses looking to improve their training initiatives, boost worker productivity, and maintain their competitiveness in the digital era. Collaborating with an LMS development company can be quite helpful once the benefits of investing in an LMS are realized.
The importance of working with a professional LMS development company cannot be overstated when it comes to making an investment in a Learning Management System (LMS) for your business. An LMS development company specializes in creating learning management systems that are tailored to the unique requirements and objectives of enterprises.
What are the 8 benefits of investing in a Learning Management System?
Increased Training Effectiveness: The efficiency of training is improved, which is one of the main advantages of an LMS. Traditional training techniques can be costly and time-consuming. You may automate administrative activities, provide training modules to staff members or learners whenever and wherever it's convenient for them, and streamline your training procedures by making an investment in a learning management system. This adaptability makes sure that training programs may be finished quickly, cutting down on both the overall length of training and its cost.
Learning Resources in One Place: Another benefit of investing in a learning management system is that you can gather all of your learning materials in one place using an LMS. As a result, you may structurally create, post, and save a variety of training resources, including videos, presentations, documents, and quizzes. A centralized repository for learning materials permits easy access, version control, and seamless content updates, all of which save time and effort.
Ability to scale and adapt: Purchasing an LMS gives your company the scalability and flexibility required to meet your shifting training requirements. An LMS may handle various user groups, departments, and even external stakeholders whether you have a small or large staff. You can quickly scale up your training programs as your business expands without experiencing significant disruptions or making additional investments.
Monitoring and Reporting: The benefit of investing in an LMS is that an LMS gives you access to useful data and analytics that let you monitor and gauge the success of your training endeavors. You can evaluate overall performance, track completion rates, pinpoint knowledge gaps, and keep track of learners' development. You may improve training programs, make educated decisions, and show the return on investment (ROI) of your training efforts with this data-driven method.
Personalized Learning Experience: Every learner has different preferences and learning methods, thus every learning experience is personalized. A learning management system (LMS) gives you the ability to provide individualized learning experiences by providing flexible evaluations, personalized learning routes, and content suggestions. You may improve student engagement, motivation, and knowledge retention by adjusting the learning experience to each learner's needs. 
Communication and Cooperation: Contemporary LMS platforms provide tools for collaboration and communication that encourage engagement between students, teachers, and subject-matter experts. Knowledge sharing, peer-to-peer cooperation, and idea exchange are encouraged through features like discussion boards, chat, and social learning communities. These interactive components improve student participation, encourage dialogue, and foster a sense of belonging within your organization.
Compliance and Certifications: Compliance training is essential for businesses operating in regulated sectors. You can make sure that your staff acquires the required training and certifications on time with the aid of an LMS designed by an LMS development company. It enables you to keep track of and record compliance training, securely store documents, and produce compliance reports as necessary. By doing so, you can reduce potential hazards and maintain compliance with industry rules.
Expense Savings: Over the long run, the benefits of investing in an LMS can result in significant cost savings. Traditional training techniques frequently include out-of-pocket costs for things like lodging, venue hire, travel, and printed materials. You can avoid or cut these expenditures by switching to an online learning platform. Additionally, an LMS maximizes training resources, reduces administrative costs, and boosts training effectiveness, all of which have a favorable effect on your company's bottom line.
Conclusion:
Your organization's training initiatives could be completely transformed by working with an LMS development company and making an investment in a learning management system. The advantages are numerous, ranging from improved training effectiveness and centralized material management to personalized learning experiences and cost reductions. Through the benefits of investing in an LMS, you can establish a vibrant and efficient learning environment that promotes employee development, increases productivity, and improves overall organizational success.