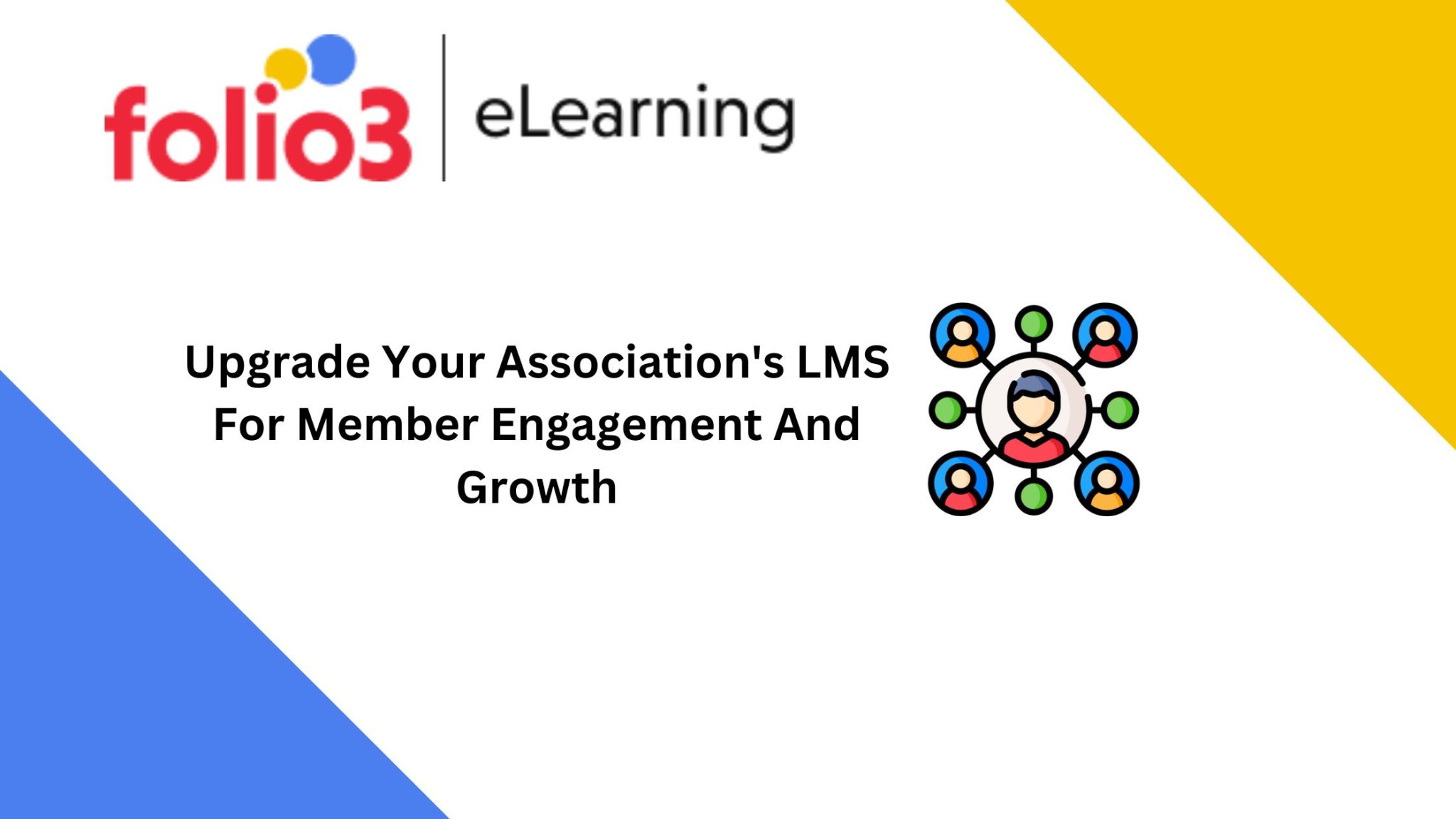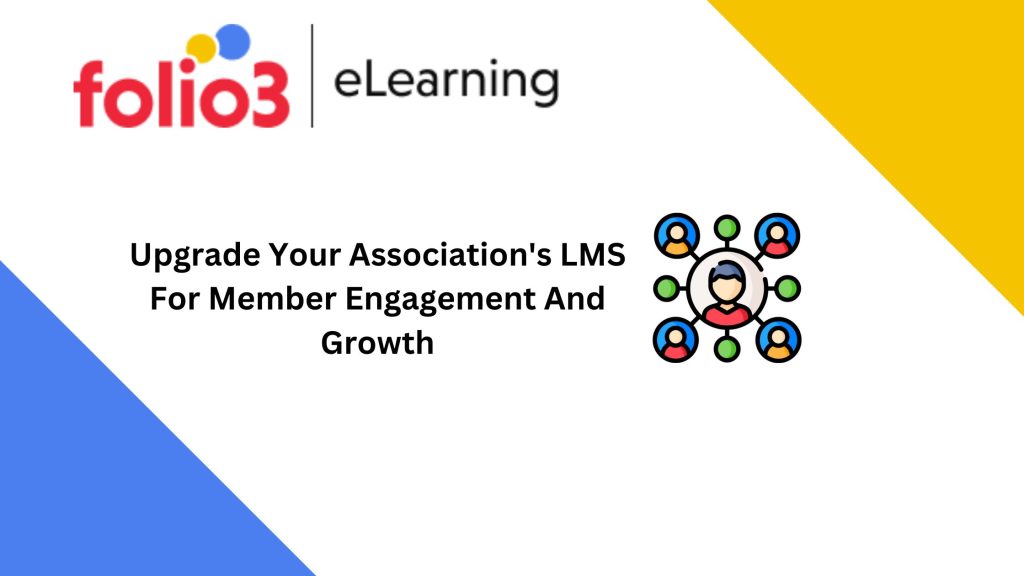 Executive Summary:
Delivering high-quality educational content and establishing a feeling of community among members are key functions of an association's LMS.
Introduction:
Many businesses and sectors rely heavily on associations because they unite like-minded people and organizations to exchange knowledge, build connections, and promote advancement as a group.
An association's ability to succeed is primarily determined by how engaged and how big its membership base gets. As information and educational possibilities are easily accessible online in the current digital era, associations need to adjust to the changing needs of their members and offer a worthwhile and engaging learning environment.
Associations can use technology to accomplish this by modernizing their learning management system (LMS). We will look at how associations can use their association's learning management system to increase member engagement and spur growth in this article.
 Additionally, we will stress how crucial it is to work with an expert LMS development business to ensure a smooth transition into the digital era


The Role of a Learning Management System in an Association
The LMS of an association serves as the main center for instructional materials, programs, and services catered to the particular requirements and preferences of its members.
With a variety of multimedia formats including films, webinars, e-books, and interactive tests, it functions as a virtual library. This wealth of information is available to members whenever it suits them, which is essential in the on-demand world of today.
A learning management system for an association also promotes a feeling of community by giving members access to forums, discussion boards, and chat features so they can interact, share ideas, and work together. Within an association's lms, this feeling of belonging is a key factor in fostering participation and development. 
Associations may make sure that members feel appreciated and inspired to continue being active participants by maximizing and customizing this experience.
Reasons to Update the Learning Management System for Your Association
Improved Participant Experience
A smart step toward providing a better member experience is to work with an expert LMS development company to upgrade your Association's learning management system.
Members may easily navigate through classes, access instructional resources, and interact with other members thanks to the current and user-friendly interface that such an update offers.
A key component of member satisfaction is an easy-to-use interface, which increases the likelihood that members will remain involved in the association's lms and take advantage of its services.
Associations can put in place a strong Learning Management System that facilitates individualized learning experiences by utilizing the skills of an LMS development business.
The LMS's sophisticated features and algorithms enable it to customize learning routes and make material recommendations based on each member's distinct interests and preferences.
In addition to being a great perk for members, this degree of customization is also a great way to boost member retention. Members are more likely to stay involved and renew their organization memberships if they believe their unique educational requirements are being satisfied.
Scalability with an LMS Development Company:
Associations frequently develop over time due to changing needs and an increasing membership base. If you want to be sure that your learning management system can expand your business, working with an LMS development provider is essential.
These professionals are capable of creating and implementing a system that is naturally scalable, meaning that it won't have any problems or disruptions when handling increases in usage, content, and user data.
This scalability guarantees that your LMS will continue to be a dependable and useful resource for both current and prospective members as your association prospers and grows.
Data-Driven Understanding with an LMS Development Firm:
When created in collaboration with an LMS development business, a contemporary LMS offers associations with the power of data-driven insights in addition to content delivery. Thanks to the sophisticated analytics and reporting features of this technology, associations can learn a great deal about the behavior of their members.
Associations may enhance their content, maximize engagement tactics, and pinpoint areas for development by monitoring member interactions, course completion rates, and engagement data.
By using a data-driven approach, associations can make well-informed decisions that improve member satisfaction and promote long-term growth.
Working Together with an LMS Development Company
In order to fully benefit from an improved Learning Management System, associations ought to think about collaborating with an LMS development firm.
These professionals are skilled in developing customized solutions that meet the particular requirements and objectives of any association. They have the technical know-how to put cutting-edge features into place and make sure the switch to the new system goes smoothly.
In addition, an LMS development business may offer continuous maintenance and support, guaranteeing that your LMS stays current and operational. Their dedication to remaining up to date with emerging technology trends might help your association stay competitive in the ever-changing digital landscape.
Conclusion
Long-term success in the cutthroat world of organizations depends on promoting member involvement and stimulating growth. The Learning Management System of an Association is a powerful instrument that can greatly influence these important goals when updated and refined.
The most reliable approach to guarantee that your association takes advantage of the newest technologies and industry best practices is to work with an LMS development firm.
By making an investment in your LMS, you are making an investment in your association's future and guaranteeing that it will be a thriving and worthwhile community for many years to come. Take action now and start your association on the path to increased member growth and engagement.