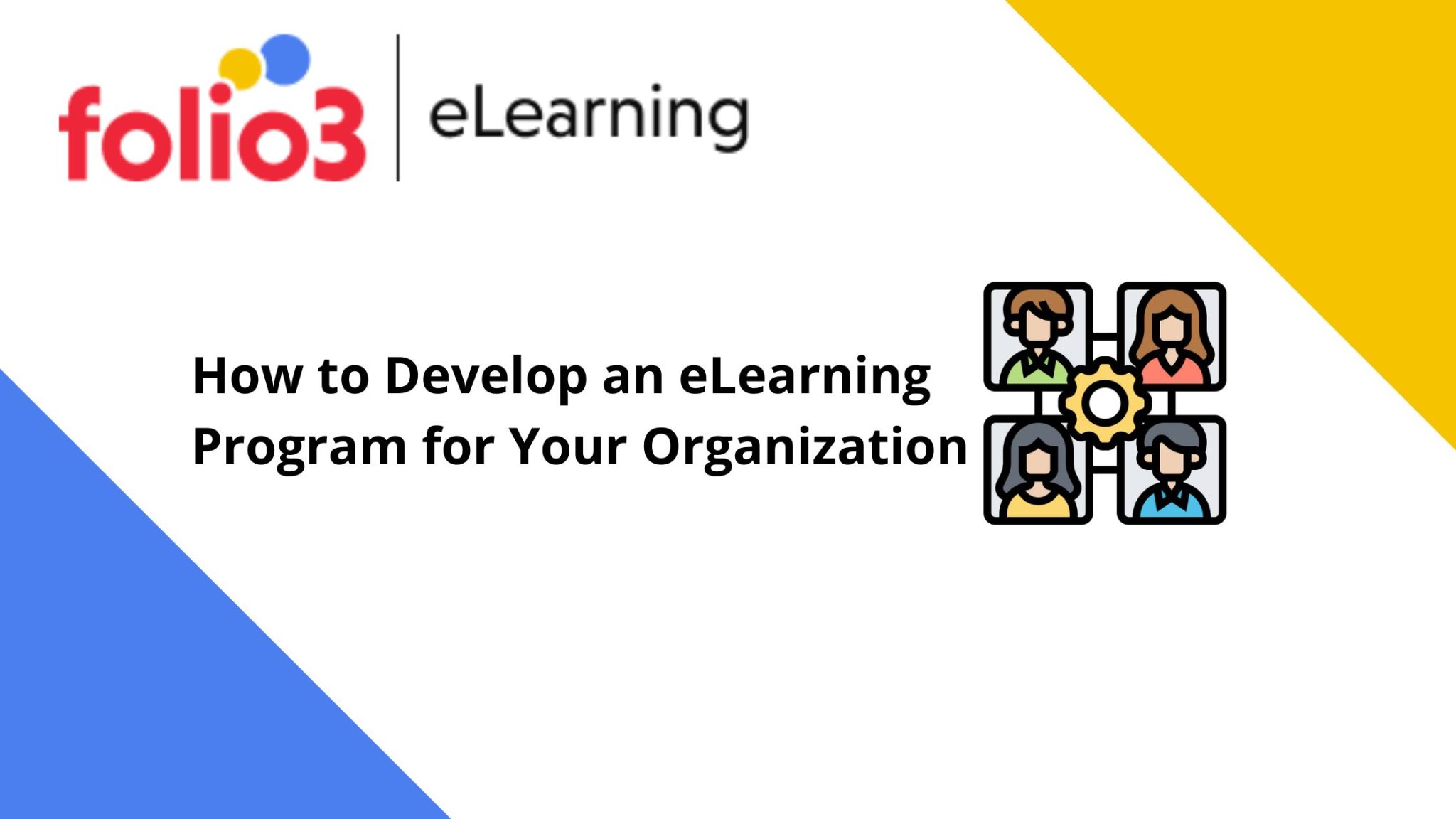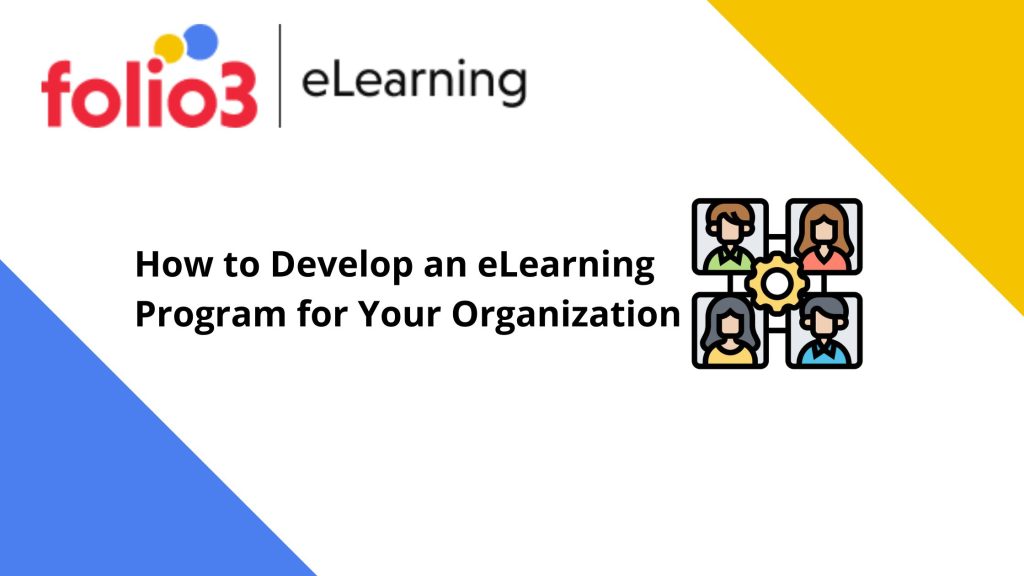 The Executive Summary
Developing an eLearning program in a business takes a thorough strategy, collaboration, funding, and much more, just like launching a spaceship. In this article, eLearning solutions specialists will examine the implementation cycle of digital learning, outline the 7 steps necessary to launch eLearning into orbit, and a lot more.

How To Build an eLearning Platform?
When you consider everything that goes into making the best software for eLearning, you might feel as though your first move should be to "Give Up." But with these 7 phases, we divide the procedure into manageable steps and key components to create an eLearning course and design it well. Looks good, doesn't it?
After reading through these instructions, you'll quickly understand what is required and where to begin when creating your first eLearning project plan.
The 7 Steps To Building An Effective eLearning Program
After discussing the significance of e-learning companies in the modern world, eLearning industry insights, and eLearning industry growth prospects, let's move on to the secret to successfully creating eLearning programs.
We've come to the conclusion that by following the following 7 simple steps, you can start eLearning development services for your organization:
Step # 1 – Determining The Target Audience
The first step is to determine whether there is a sufficient desire for your strategic learning categories. You must engage professors, students, and specialists in audience research to determine your target audience. Understanding the audience's needs might be difficult since decision-makers frequently underestimate the target market. Finding out the answers to the following inquiries about your target market is the best course of action:
What age group do you consider to be your target market?
Where are they located, your audience?
What languages do they speak?
What sort of coursework do they desire?
Why are they seeking online education?
Are they going to be able to afford the courses?
These inquiries will assist you in creating courses with relevant content and recognizing and understanding your audience.
Step # 2 – Choose the Essential Content for Your Online Learning Business
The next stage is to concentrate on the primary material that would appeal to your audience the most. It would be best to make a list of the fundamental abilities that students would like to learn. If your eLearning company, for instance, focuses on upskilling marketing professionals, part of the content you provide could be centered around the following.
monetary acquisition
natural website traffic
Content promotion
Exploring Google Trends is one technique to learn about trending content themes. For instance, preliminary data may show that the paid acquisition subject on the internet is leaning toward Google Ads.
You can choose your main content depending on trends and the genre you are targeting using this data and keeping in mind your target audience. Concentrating on information that will remain relevant in the future, attract more learners, and keep your current target audience is advised. More than one main piece of content can be finished with several target audience groups.
Step # 3 – Creating And Analyzing Courses And Lessons
Before releasing your platform, we advise you to write a few courses and programs for each core content. Ensure that your material is of the highest caliber and provides the learner with value to generate a high early admission rate and favorable feedback. The learners' initial impressions would determine the success of your eLearning platform.
No matter how well your course is constructed, it won't matter if the information you offer has NO REAL VALUE for your audience. Ensure you obtain and/or provide the appropriate content for the proper audience. This is why taking this action is so crucial.
Content analysis is a set of activities that aids eLearning designers in determining the domain under which the learning aim falls and how the information should be arranged in accordance with that domain.
Things you need to consider while running the content analysis:
Specify the knowledge and activities your students need to have after finishing the course.
To determine the skills/knowledge required in the course, collaborate with subject matter experts to create a clear roadmap of the procedures required to reach the course's primary aim.
Start conceptualizing the kind of course material that will be offered in each section.
Step # 4 – Describing The Goals Of Learning
It would be similar to setting off on a road trip without the need for a goal to begin your eLearning adventure without specifying the knowledge or abilities that you expect your learners to have attained at the end. This doesn't work for eLearning, even though it may make for a cool scenario for an independent film about four people seeking to find themselves.
What exactly is a learning aim, then? It is a goal for every lesson or unit and, in general, what you want your students to be able to do by the end of it. Additionally, they divide the material from step 3 into smaller, more manageable portions that can be used in individual course sessions.
As designers, it is our responsibility to examine both the desired and unwanted outcomes of the course during this phase. Then, based on the end goals, we write our targets. Start by choosing three to four goals. Now watch out that your material doesn't stray too far from these goals.
Before developing pertinent learning objectives, we must ensure that they are established in accordance with the SMART criteria: Specific, Measurable, Achievable, Relevant, and Time-sensitive.
Step # 5 – Making A Plan For Your Instructional Design
Decide on your teaching technique right away. This technique is the method via which your course will be created to engage students. Storytelling, discovery learning, situational learning, and a number of additional strategies are available to eLearning designers.
The following infographic is useful for learning about the main instructional strategies: Instructional Technique Infographic.
When selecting a course of action, consider:
Content Types: How can I teach a fact better than an idea, given the type of content? A process as opposed to a social ability?
Impact: How can this training be made to have the greatest impact?
Objectives: How can I make sure that every student understands the objective?
Step # 6 – Pricing The Courses
Every eLearning company wants to be profitable, and to do so; you must intelligently price your courses. If it's too high, no one will sign up for your classes, and if it's too low, your expenses won't be paid.
The cost of eLearning courses might vary depending on underlying elements, including the length of the system and the instructor's background. You may also perform a competitor analysis to learn how much equivalent courses cost on competing platforms. To gain a foothold in the market, you can first charge less than your rivals or provide discount coupons.
Step # 7 – eLearning Business Promotion
Regardless of your platform's strength, you cannot succeed without effective marketing. You are not only providing students with online learning opportunities and courses. There are many competing eLearning platforms on the market. Therefore, you must use effective marketing techniques to stand out from the competition.
Ad campaigns on Google, LinkedIn, and Facebook and an active social media presence can help you aggressively advertise your business. Additionally, you might create a newsletter and inform your readers about the market. Another strategy is to work with educational organizations and sign up their students for your courses.
Conclusion
We discussed the information you need to create your own eLearning development services for your own organization, such as what eLearning is, common tools, how to do so, and our own best advice for doing so. So, the question is: Is your company prepared for your extensive eLearning solutions?
The demand for more and more eLearning has developed due to the paradigm shift from traditional learning to eLearning; here is where the significance of the elearning organizations has increased in significance. An eLearning company offers a forum for online communication between instructors and students. Udemy, Coursera, and edX are a few of the top eLearning platforms which are developing elearning courses, the best ones out there.