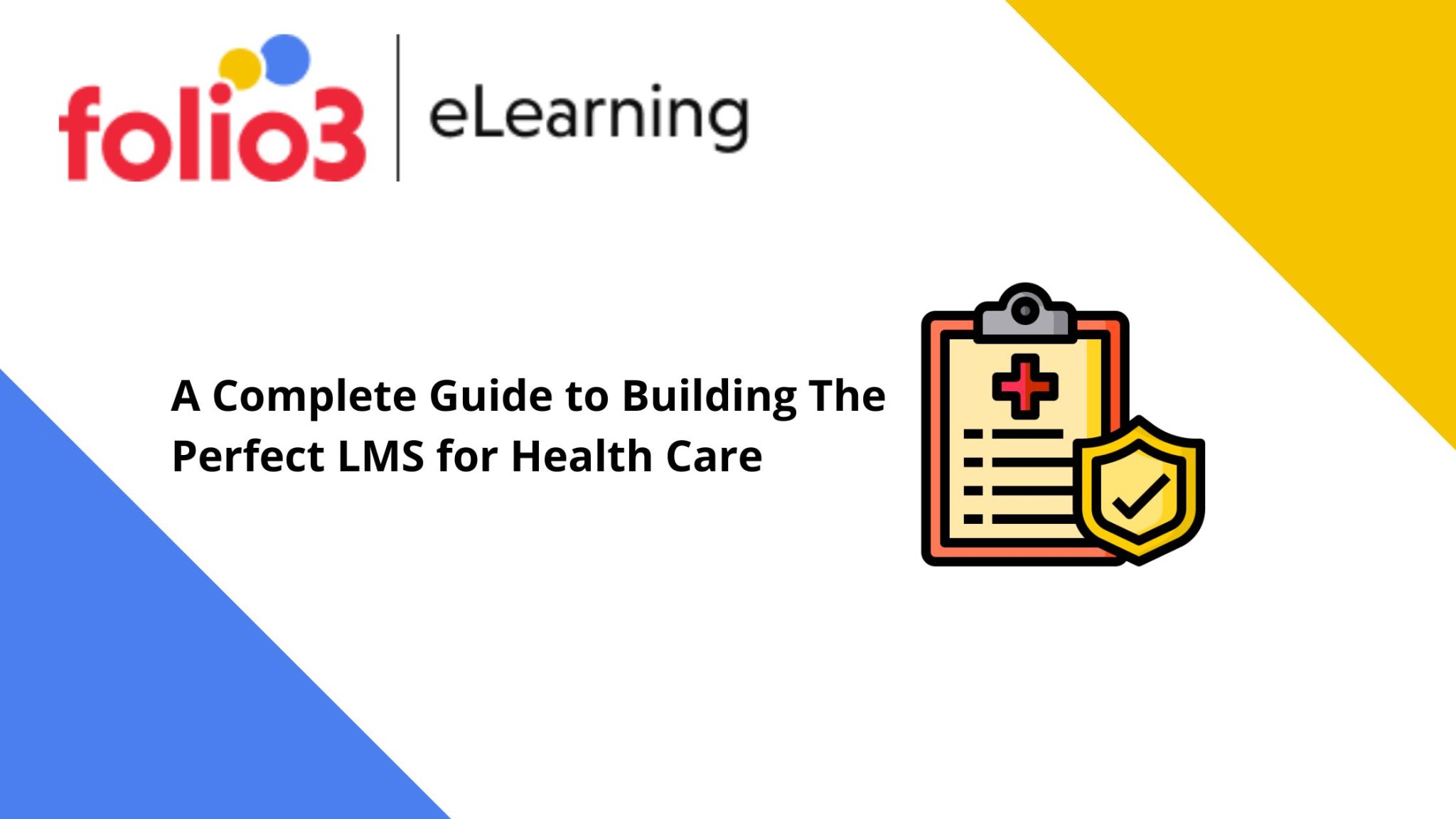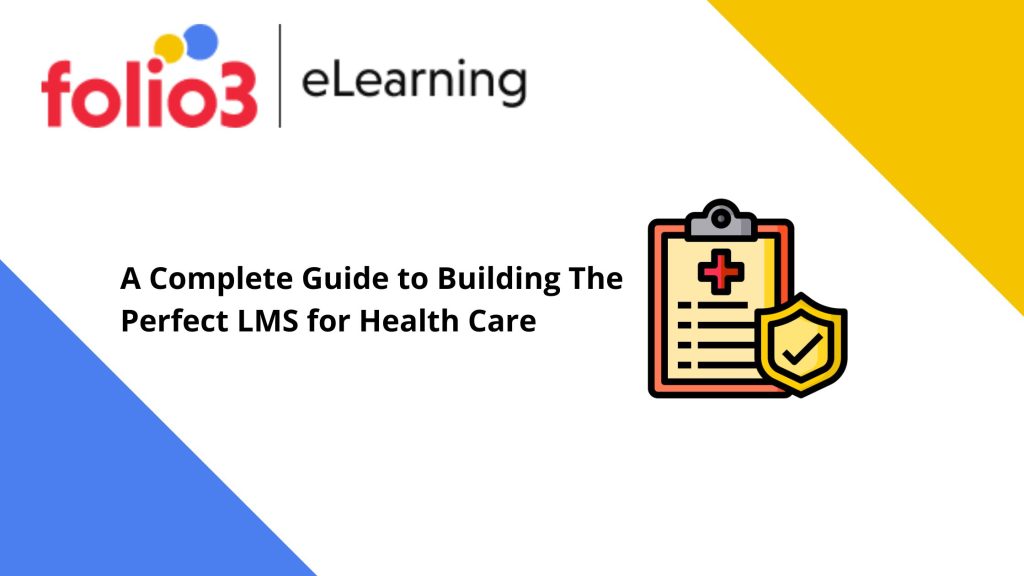 No doubt, the recent COVID-19 pandemic brought an immense amount of havoc into the world. But there is also no denying that it opened doors for many new and innovative opportunities, particularly in the business and technological fields. One industry that flourished in the last couple of years is health care.
With everyone focusing on maintaining social distance and avoiding interactions, a great demand for easily accessible LMS healthcare solutions and applications has been observed across the globe. From advanced integrated healthcare systems to mobile applications targeted toward patients, the healthcare industry has had its fair share of technological advancements.
A Learning Management System, more commonly known as LMS, is a technical tool that has gained popularity in the last decade for all the right reasons. Thus, this article will explore an LMS for health care, particularly its key benefits. Most importantly, we will tell you how to go about custom LMS development for the healthcare industry.

What is LMS for Health Care?
An LMS for the healthcare industry is essentially a specialized software application that focuses on the activities and learning processes within the healthcare industry. It not only helps you plan and implements specific learning processes customized to your needs, but it also helps you assess your healthcare workers' progress and the learning process itself.
An LMS is targeted toward the individuals directly working with health care, such as physicians and hospital staff. The custom solution helps build new and relevant skills and ensures proper learning and knowledge retention for specified training and courses to boost efficiency and keep up with the rapidly changing technological landscape.
Whether it's the ever-increasing need for online medical consultations or even accurate and easy health monitoring tools, technological advancements in the healthcare industry have been particularly significant over the past few years. The healthcare industry has evolved fairly fast compared to other industries and sectors. It is fascinating that the global market for this industry has a worth of a whooping $4trillion, which is expected to grow to $7trillion by 2025.
With newer and more advanced solutions being introduced frequently, there are abundant opportunities for entrepreneurs who want to excel in the healthcare industry. The market for LMS for health care has an annual growth of almost 22% and is expected to cross $3.5b in the next seven years. This is a blatant indicator for hospitals and other healthcare centers and organizations that it is time to adopt an effective LMS if they don't have one.
Key Features that Define an Ideal LMS for Health Care
Certain features vary between a regular LMS and one designed for the health care industry. Here are a few of them that are unique for health care LMS:
Provides training and learning modules mainly targeted toward those working in the health care industry, for example, doctors, medical employees, clinical staff, etc.
Compliance with applicable medical regulations (like HIPAA and OSHA) is crucial for any medical establishment. Failure to comply can lead to heavy fines and criminal penalties.
Makes remote learning simpler. Since the lives of most physicians and medical employees are tough, with little time to spare, the availability of online classes ensures that learning takes place at a time of their choosing.
A suitable state body accredits it to maintain credibility and the best standards.
Benefits of LMS for Health Care
Now that we have established what a healthcare LMS is and its most common but distinct features, let's look at its significant benefits for health care.
It is a blend of innovative e-learning modules that are interactive yet informative such as augmented reality and artificial intelligence. This helps engage the students while they try and learn the necessary skills.
It helps improve patient care, which helps maximize patient health outcomes. With the help of advanced training and revised medical practices, there is an increase in the quality of patient care and satisfaction.
It is a flexible learning option for the students. As mentioned, most individuals involved in the health care industry, especially doctors, rarely have time due to hectic schedules. An LMS thus allows them the option of remote learning.
It is a centralized learning system that is just a click away. An LMS helps organize the courses, learning material, and lectures so that it is accessible easily.
It helps monitor the employee's training. With the assistance of specialized reporting features, the student's progress can be tracked along with their attendance and scores.
It helps minimize the cost of training. Traditional training may be costly, considering the setup, traveling, and accommodation expenses. LMS enables e-learning which is far less expensive in comparison.
How to Build and Customize LMS Development for Health Care
When it comes to custom LMS development for the healthcare industry, specific prerequisites and steps must be kept in mind to create an effective one. Here is a foolproof guide on how to build an LMS or even customize LMS development for health care.
. Devise a Plan
The first and foremost step would be to create a project plan for the LMS development. This plan highlights and answers key questions regarding the projects, a few of which are:
What will the LMS be used for?
Who will be the target audience?
How will you develop it?
What will be the costs and budget?
How will the students access it?
What will the payment model be like?
What will be profit projections?
. What Will Be the Features of the LMS?
Before developing the LMS, you must be clear about its purpose and functionality. It includes focusing on which features you want to include in the system and what benefits they will bring. Certain features need to be a part of an LMS if it has to be a successful one, some of which are:
An interactive interface that is attractive yet easy to navigate for the users.
Compliance with medical regulations like HIPAA protects confidential information and avoids any penalties.
Accreditation from the medical education council of the state.
A course management tool so that new courses can be easily added and the existing ones can be managed.
User management to form groups of users, send messages, or assign tasks or assignments.
Reporting feature to keep track of the student's progress and give them scores.
Announcements or reminders ensure that students are updated with any required information.
Blended learning with a mix of both online and offline learning since all healthcare learning may require face-to-face training and e-learning.
Mobile or tablet friendly since most individuals prefer handheld devices; thus, the system should be usable with iOS and Android.
. Design of the LMS
Along with an easy-to-use user interface, the overall design of the LMS also needs to be planned out. It involves choosing the color schemes, the layout, and how the system will look on different gadgets such as mobile phones and laptops. A graphic designer will assist you in creating a system that is visually appealing to users and effective.
. Creating a Specification Document
Once you have thought of all the details above, including the project plan, features, and design, it's time to create the specification. This document will highlight the points of the LMS, which you can then use to seek a developer who will make the system for you.
. Selecting a Development Contractor
To create an LMS for health care, you must select a reliable and credible development contractor to help you build it. Usually, three alternatives that you can choose from: freelancers, an in-house team, and outsourcing. Each has its pros and cons, some of which are mentioned below:
. Freelancer
Freelancers have a wide variety of skills and are a great choice due to their cost-effectiveness. However, coordination and management issues are possible since most freelancers work remotely. Freelancers also don't have companies backing them up, leading to trust issues.
. In-House Team
You can hire your team of developers on your premises to develop the LMS. You can have maximum control with fewer coordination or communication issues. However, this option is exceptionally costly and requires extensive management, not to forget an experienced development team.
. Outsourcing
Alternatively, you can outsource the LMS development to a third party, such as an e-learning development company with experience in the healthcare industry. It will ensure high expertise and fast development. Most companies will also respect your privacy and sign a mutual Non Disclosure Agreement (NDA) with you before starting anything.
. The Actual Development
After you have the final specification and have selected a development contractor, the actual development of the custom LMS will begin. This stage will involve building a prototype that you test and review before making the entire system. Any issues or problems thus detected will be communicated to the developers and corrected to create the best version of the system.
Any Questions?
If you still have questions about custom healthcare development for the healthcare industry, or if you want to discuss your unique requirements and challenges, our team of experts has years of experience making e-learning solutions for the healthcare industry and is only a call away.