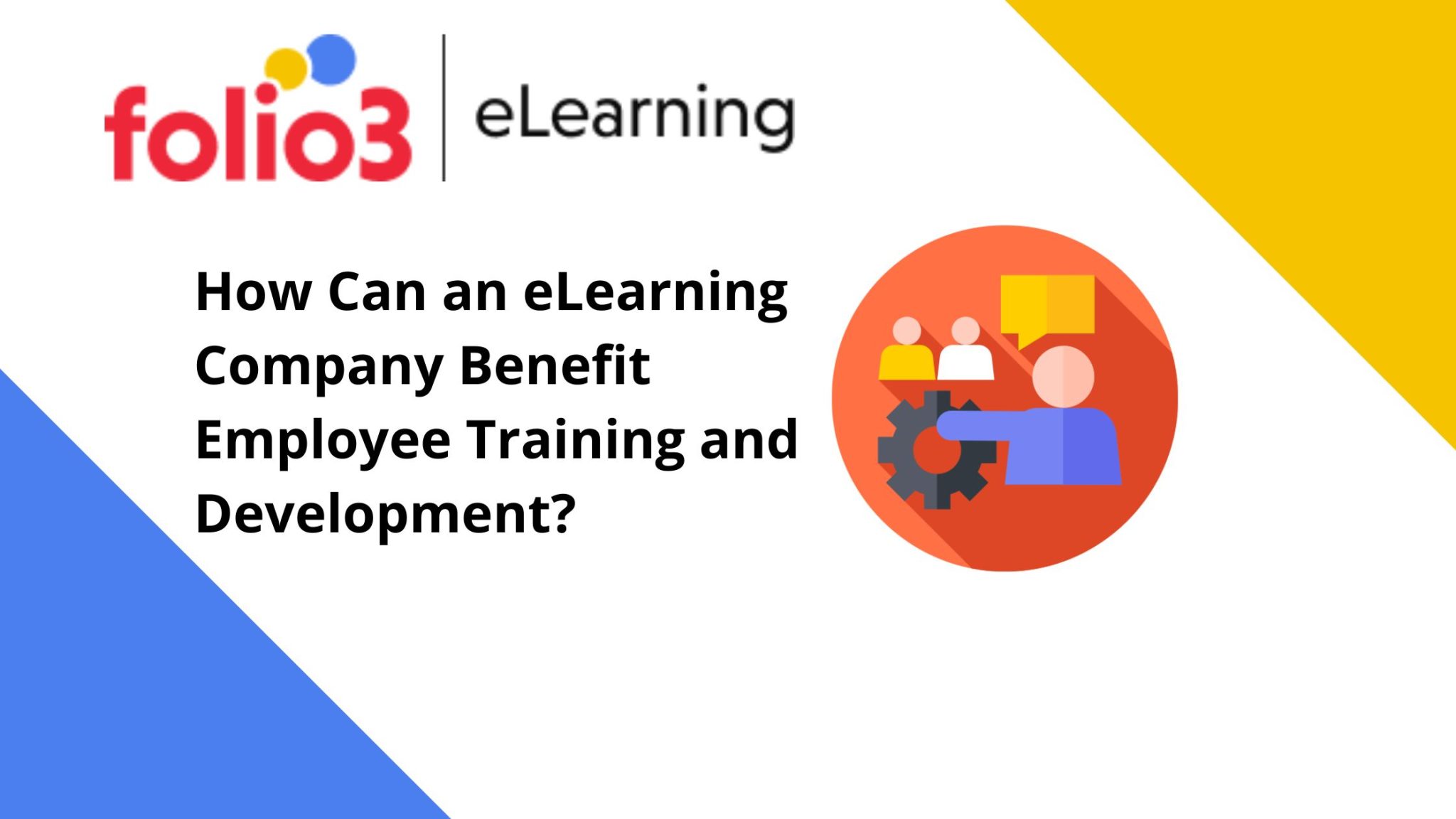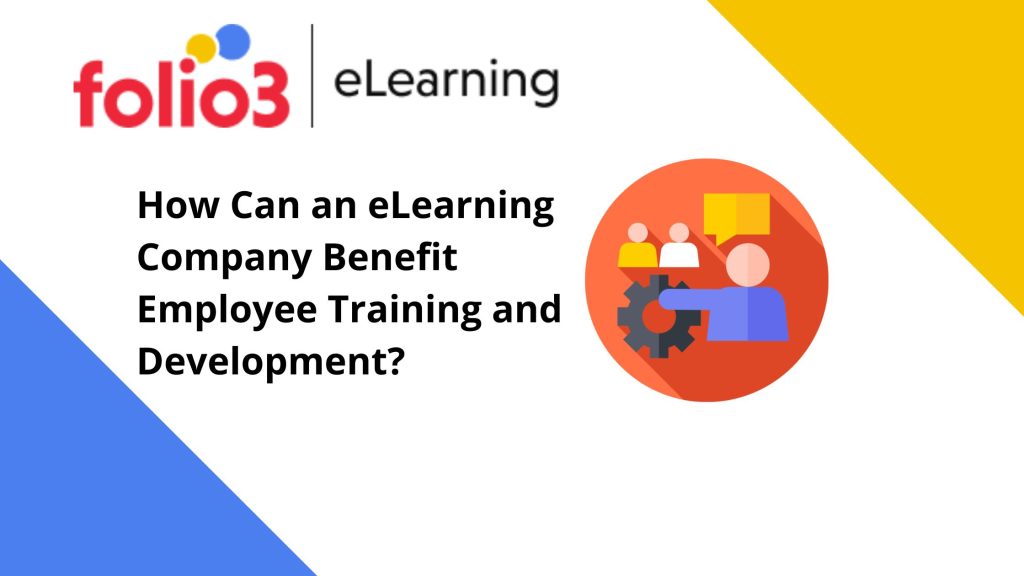 Executive Summary:
eLearning solutions for training and development have several benefits including direct benefits as well as indirect benefits for the employees and employers. In this article, we talk about how an eLearning company benefits training and development in organizations with the help of custom software solutions.
The pandemic and its aftermath have ensured that eLearning has become more of a need than the latest fad, and hence, is definitely worth investing in. The initial lockdown made companies all over the world realize that half their workforce could still work equally well from home even when it was new to them. It made perfect sense for eLearning companies even then because the workforce at home still needed to be trained. Later they realized that online training is here for the long run and will continue because it is proving to be more cost-effective, and custom eLearning solutions for companies are benefiting employee training and development in so many ways. In fact, advancements in technology have only made the process far more effective and much easier. 

The Role of an eLearning Company
So we have discussed and realized that eLearning is definitely important. But what is the role of an eLearning company and why is it important? Most importantly, how do its offerings and custom eLearning solutions for companies make an impact on training and development?
An eLearning company basically provides organizations and even entrepreneurs with the opportunity to discuss and dissect their needs so that a suitable eLearning solution can be designed for them. It enables them to go beyond the boundaries of traditional training and development and makes it easier to design custom eLearning solutions for companies.
But the question still remains. How does an eLearning company benefit employee training and development with custom eLearning solutions? How does eLearning affect training and development in a positive manner and how can eLearning companies help? Let's start with a quick overview of the basic benefits.
Benefits of Custom eLearning Solutions for Companies
It all comes down to convenience, which is why this is the first and probably the most important benefit. It is convenient for the employees, who can do the training at their own pace and place, and it is also convenient for the employers who do not need a physical space, physical resources, or even hardware to conduct the training.
Stemming from convenience, one major benefit is accessibility. eLearning makes training accessible whether the employee is sitting in the comfort of his room, or out in the field or factory. The employee can access the training whenever and wherever he finds it convenient. This ensures that more people take the training seriously and end up completing it.
Custom eLearning solutions for companies do not come cheap. They take considerable time and resources. But it is definitely safe to say that it is worth the investment. If we think about it, even traditional training isn't inexpensive. eLearning takes away the venue cost, traveling expenses, training material cost as well as event management, and catering costs amongst others. eLearning solutions can be pricey to start with but they can be easily updated and reused as opposed to starting another training event from scratch.
How can we talk of custom eLearning solutions and not include customization as a benefit? Different companies have different training needs and even employees can be on different learning curves and need custom training styles. Some people may learn better via performing tasks and some may prefer to read or watch a lecture. eLearning solutions can be customized according to different companies, and their employees, who may have different and unique learning curves.
Custom eLearning solutions ensure that employees are able to interact with the solution as well as the instructors and other learners. It ensures team building and collaboration and helps the employees work together to reach common as well as individual training goals. This interaction and team-building also help improve communication between employees and increase productivity.
eLearning solutions have actually made it easier to measure and track the progress of any training activity, and that too, in real-time. Custom eLearning solutions for companies ensure that the training conducted is effective with the help of real-time reporting which benefits the employees who can track their own progress as well as the employers who can check how their employees are performing.
eLearning solutions make it easy for the end users to provide feedback on their usage and experience with the software as well as training. This ensures that the developers can leverage this feedback to design better updates to tackle any issues and create even better and more accurate eLearning solutions in the future.
What's the catch?
With so many benefits, you may be wondering what the catch is. After all, nothing comes without its own set of cons. So does eLearning, and specifically, do custom eLearning solutions for companies come with any disadvantages?
Truth be told, it is not possible to create a training solution that can adapt to every industry, every company, and every employee. But it would be unfair to think of that as a disadvantage since it can still be customized to fit the exact needs of the employees or the organization. Let's have a quick overview of what can possibly be cons.
There will be no face-to-face interaction between the instructor and the learner but is that really a disadvantage? Some may think of it as one especially if their social needs aren't being fulfilled otherwise.
Lack of structure and discipline
This could have been a disadvantage if the learners were students of a K-12 institution but employees should technically be expected to have more self-discipline and should be able to focus and rely on their own motivation to learn. Since some people may not realize the importance of the training and keep putting it off for later, it may come across as a disadvantage in that case. 
Lack of personal attention and input from instructors
Everyone may not appreciate the automated instruction medium and the lack of personal attention when it comes to training courses. Having said that, eLearning courses have evolved from when they first came into existence and now there is a very thin line between a physically conducted course and one that is part of a solution. With virtual reality, gamification, and simulation, it more than makes up for the lack of personal attention from the instructors end most of the time. 
Final Thoughts
Obviously, even custom eLearning solutions aren't completely adaptable to every niche and every learning style. However, customization and convenience help break the scale when it comes to weighing the pros against the cons. Hence it is definitely a good idea to leverage a good eLearning company to design and develop custom eLearning solutions in order to streamline training and maximize productivity.