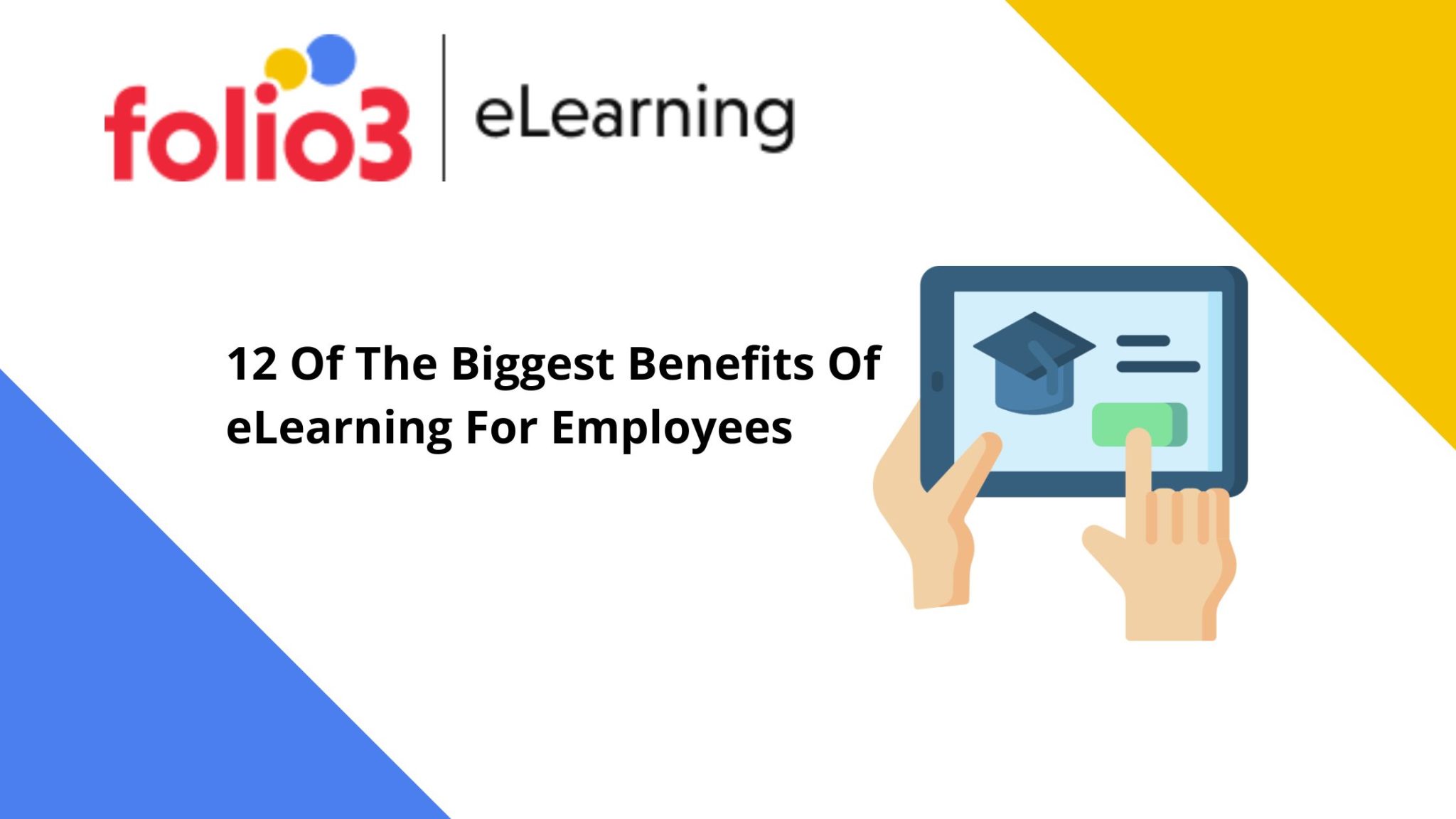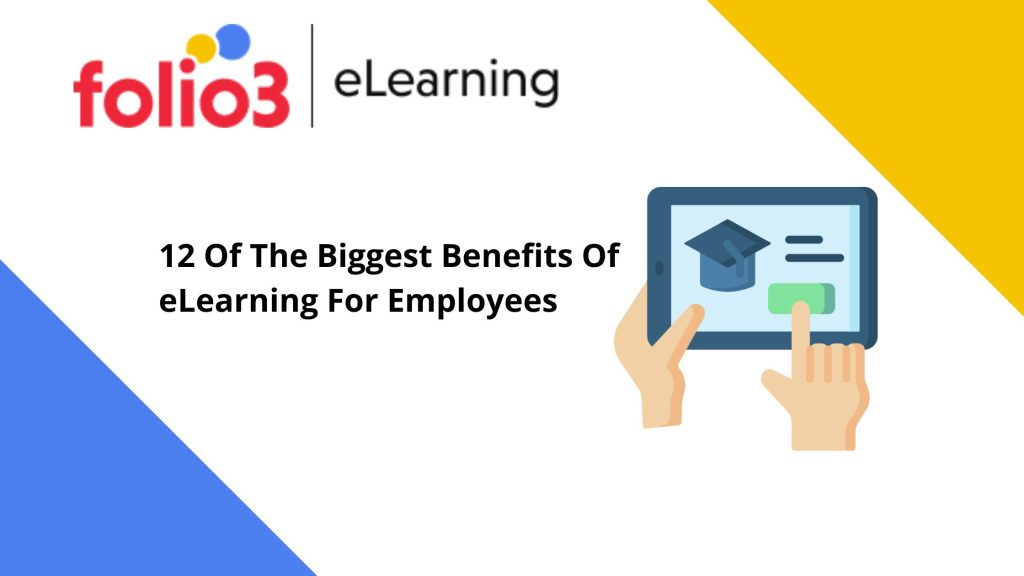 The flexibility and freedom to learn from any location in the world should be possible with a contemporary approach to education. This suggests that it's time to promote an eLearning culture for staff members, which is exactly why we have a detailed explanation of the 12 Benefits of eLearning for employees and the development of your company in this article.

Benefits Of eLearning For Employees
Less Expensive Training
Companies do not need to set up special classrooms to organize training sessions for their personnel because all learning takes place online. For organizing online employee training, the majority of software solutions for online training offer a virtual classroom.
The same is true for students who wish to take a course or training session. They can reduce their expenses for housing and transportation as a result. This stands among the largest benefits of using eLearning technology instead of traditional classroom instruction.
Best For Working From Home Culture
With so many workers working from home, eLearning becomes the best option for training. For instance, developing a successful digital training program enables you to keep up with the demands of remote onboarding as you continue to recruit new employees remotely.
Even after the pandemic has passed, more and more businesses will switch to eLearning as their main method of internal training.
Learn At One's Own Pace
Traditional educational methods emphasize rigid class schedules, which can be burdensome for students who have other obligations such as work commitments, family duties, or other commitments. eLearning has the benefit of giving students control over their schedule by providing 24/7 access to training resources.
Comprehensive Training
One benefit of using eLearning systems is that they allow teachers and trainers to employ a variety of instructional tools to students' ability to assimilate and remember information.
Reduced Learning Time
Switching to eLearning can result in significant time savings for your staff members, just as it saves you money. Additionally, it's a substantial sum. When compared to traditional learning, eLearning shortens the learning period for your employees by as much as 60%.
Better Employee Retention
Your employees' engagement with and retention of important knowledge can be significantly increased with the help of gamification, multimedia, and other interactive content in eLearning. This is especially true for issues that are clear and succinct, such as mobile-accessible reference materials, compliance guidelines, or training for new software.
Employee Becomes Responsible Self Growth
In traditional education, in addition to time constraints, the teacher determines what and how the students will study. However, one advantage of eLearning is that it restructures this top-down approach to learning. It transfers ownership of learning from an educator to the students. Less reliance on a top-down organized learning program allows learners to take charge of their growth
Keeping Up With Technological Advancements
eLearning has expanded significantly with the rise of new technologies like cloud computing, Web 2.0, and the proliferation of mobile devices like smartphones and tablets. The majority of students these days choose to access information directly from their cell phones' social media platforms.
In this situation, eLearning software aids instructors in keeping up with technological advancements. They can design a course that users with reliable Internet access can access from their cellphones or other mobile devices.
Easy Access To Key Resources
eLearning gives your staff the chance to access those materials at the exact moment they are needed, which is especially useful if the training covers a lot of information that may need to be referred to later (like new product specs).
eLearning resources don't have to stay in the classroom; they can follow your employees around. (Especially now that mLearning, or mobile learning, has become more popular.)
Easy Global Collaboration
One of the biggest advantages of eLearning is that it can be designed to promote worldwide online cooperation, which is important given the increasingly international nature of the workforce.
The greatest eLearning programs enable participants from many departments and nations to participate in bigger business discussions within the training session itself.
Reduces Environmental Impact
Making the switch to online learning is not only smart financially, but environmentally as well. Compared to traditional face-to-face courses, producing and delivering distance learning courses uses on average 90% less energy and generates 85% fewer CO2 emissions per student.
Highly Scalable
Your eLearning courses can be simply upscaled to deliver to as many staff as you will need, in as numerous languages as you desire, once you've built them. Your employees only need access to a computer or a mobile phone; they don't even need to look for instructors or classroom space to devote to training.
Conclusion
Given all these considerable benefits, it is not unexpected that eLearning is the most popular type of instruction for contemporary students. It reduces travel time, is interesting, and is available 24/7. In reality, eLearning development services offer something fresh to offer both teachers and students every day.
With their capacity to create personalized eLearning for staff members, Folio3's eLearning development services can be a strong solution when it comes to moving to learn and training online. A custom eLearning development program is simple, packed with features, adaptable, and backed by excellent support.