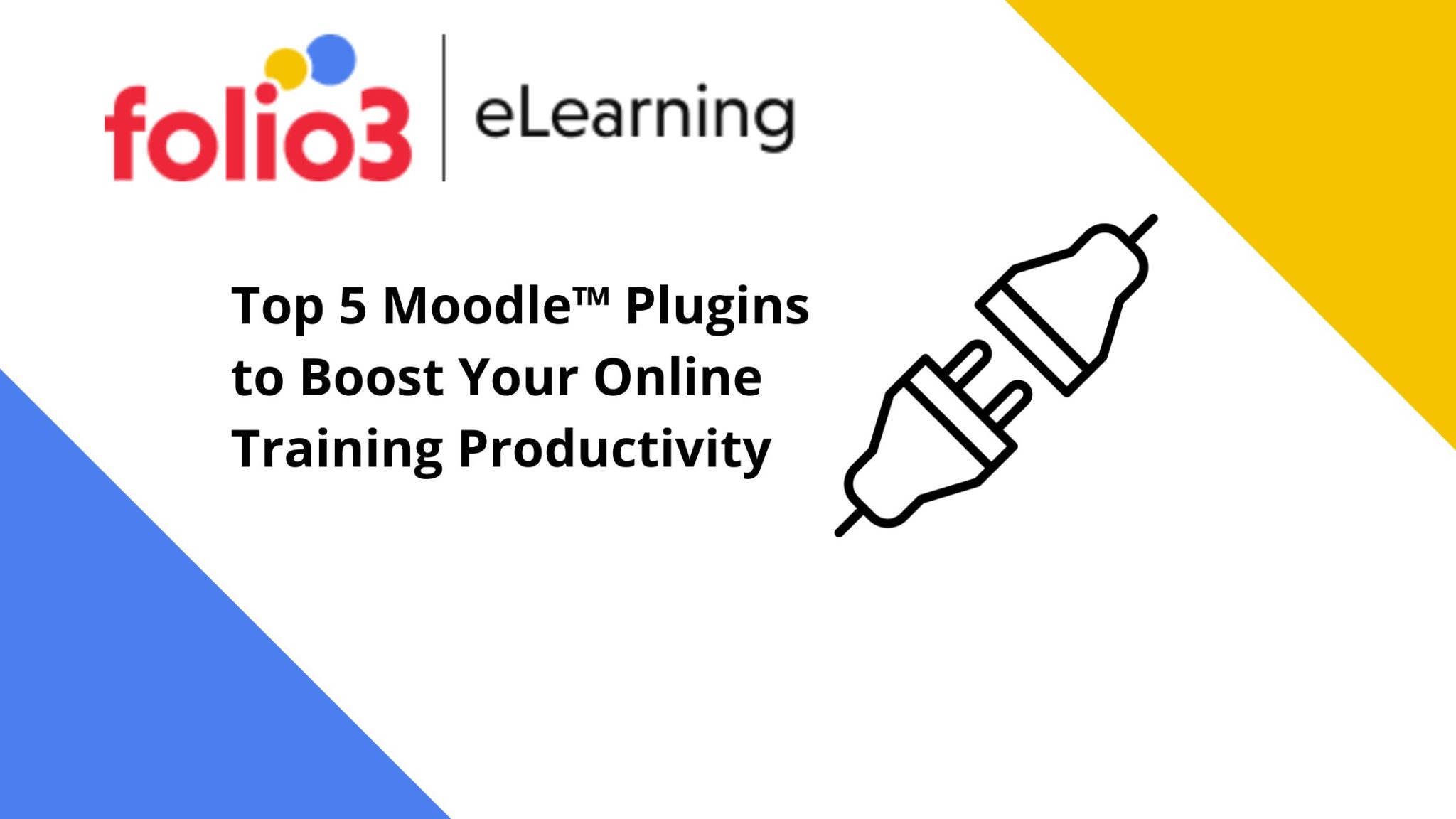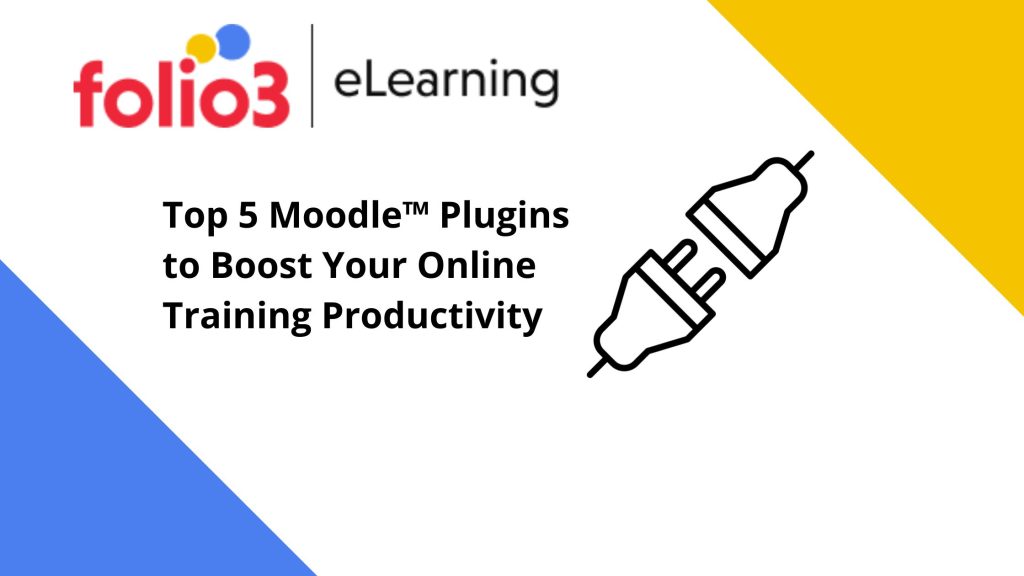 Boost Your Online Training Productivity With Moodle Plugins
With the help of the popular eLearning platform Moodle, it is possible to design individualized learning environments that will benefit both teachers and pupils. Its ability to use third-party plugins to increase its functionality is one of its strong features.
We'll go over the 5 best Moodle plugins in this article so you can boost your online training productivity on Moodle sites. These plugins are among the select few that have been kept up to date over the past few years by their plugin maintainers.

What Is A Moodle Plugin?
Moodle is a modular eLearning platform that can be expanded with new features using so-called modules or software plugins that improve the platform's built-in features.
The best Moodle plugins that can be located in the official directory are produced and regularly updated by thousands of software developers and enthusiasts around the world. There are currently more than 1,600 plugins available that let users customize the site for their specific educational requirements.
Take a look at the choices below if you're on the hunt for some plugins for your Moodle platform to boost your online training productivity.
5 Best Moodle Plugins To Increase Training Productivity
The following 5 plugins are the reasons why you need a custom Moodle development for online training.
Moodle Plugin No. 1 – The Generico Filter
Generico is among the most straightforward yet effective Moodle filtration plugins. The Generico plugin for Moodle's templating filter allows you to create text and code snippet templates to use in the Moodle text areas. Generico works best when recycling frequent passages of text. There are many templates included by default as a place to start, and you can always build your templates to add additional functionality. Members of the Moodle community have even made a Generico showcase to demonstrate the various uses of the Generico filter.
Moodle Plugin No. 2 – The ONLYOFFICE Docs
It is possible to read and modify documents in a variety of formats, such as DOCX, XLSX, PPTX, TXT, CSV, etc., thanks to the ONLYOFFICE Docs integration. Using the Track Changes mode, comments, and built-in chat, also enables collaboration between instructors and students on online documents. The most recent version of the plugin includes new interface languages and allows you to design and complete electronic documents.
Additionally, you can define access rights, view and edit attached files, secure your files through the readily accessible settings and safety features, and even alter the ONLYOFFICE Docs interface in Moodle using the ONLYOFFICE integration app.
Moodle Plugin No. 3 – The BigBlueButton
Another best Moodle plugin is BigBlueButton, which enables you to use the software as a web conferencing center for online learning. It is an open-source application that enables interaction with distant learners everywhere in the world.
With the BigBlueButton plugin, you can conduct audio calls, hold video conferences with a large number of people, share PowerPoint slides in real-time (including whiteboards), communicate with other users, and send emojis. All of your video material can also be recorded for playback at a later time.
Moodle Plugin No. 4 – The Attendance
One of the best Moodle plugins that are made specifically for teachers and not students is the Attendance plugin. It eliminates the need for teachers and course managers to keep a paper-based attendance record by enabling them to keep an online account of students' attendance.
This plugin is helpful in hybrid learning settings where students must participate in both online and in-person activities, such as seminars and classes. Teachers can keep track of their pupils' attendance and, if desired, offer a grading system. You can choose the frequency of your courses or designate particular sessions when using the plugin. Additionally, you have a variety of report choices to choose from.
Moodle Plugin No. 5 – Zoola Analytics
You can easily create reports with Zoola Analytics, a powerful LMS reporting and learning analytics tool for Moodle, and make sense of your learning activity. With accessibility to all of the course data, it is a strong and simple-to-use LMS reporting option that can be employed to offer more insightful, interactive, and useful information. Additionally, it gives you the chance to enhance training and learning procedures, demonstrate the positive effects of training on your company, and learn more in-depth information about specific learners.
Final Thoughts!
By integrating the necessary functionality into the main platform, the following best Moodle plugins are an excellent way to boost your online training productivity. The only issue is that there are numerous ready-to-use plugins in the official directory, making it difficult to choose what you need, particularly if you are new to the Moodle community.
We trust that our list will assist you in making the best decision. You can use the Moodle platform more effectively and even improve as a student or teacher by installing the mentioned plugins in our article.

What are Moodle™ Plugins?
Moodle™ Plugins are additional software components that can be installed in Moodle™, an open-source learning management system. These plugins provide additional functionality, such as new activities or resource types, and can enhance the overall user experience of Moodle™.
Can I create my own Moodle™ Plugins?
Yes, anyone with programming skills can create their own Moodle™ Plugins. Moodle™ provides documentation and resources for developers who want to create their own plugins.
Can Moodle™ Plugins be used in any Moodle™ version?
No, not all Moodle™ Plugins are compatible with every version of Moodle™. It is important to check the compatibility of a plugin with your specific version of Moodle™ before installing it.