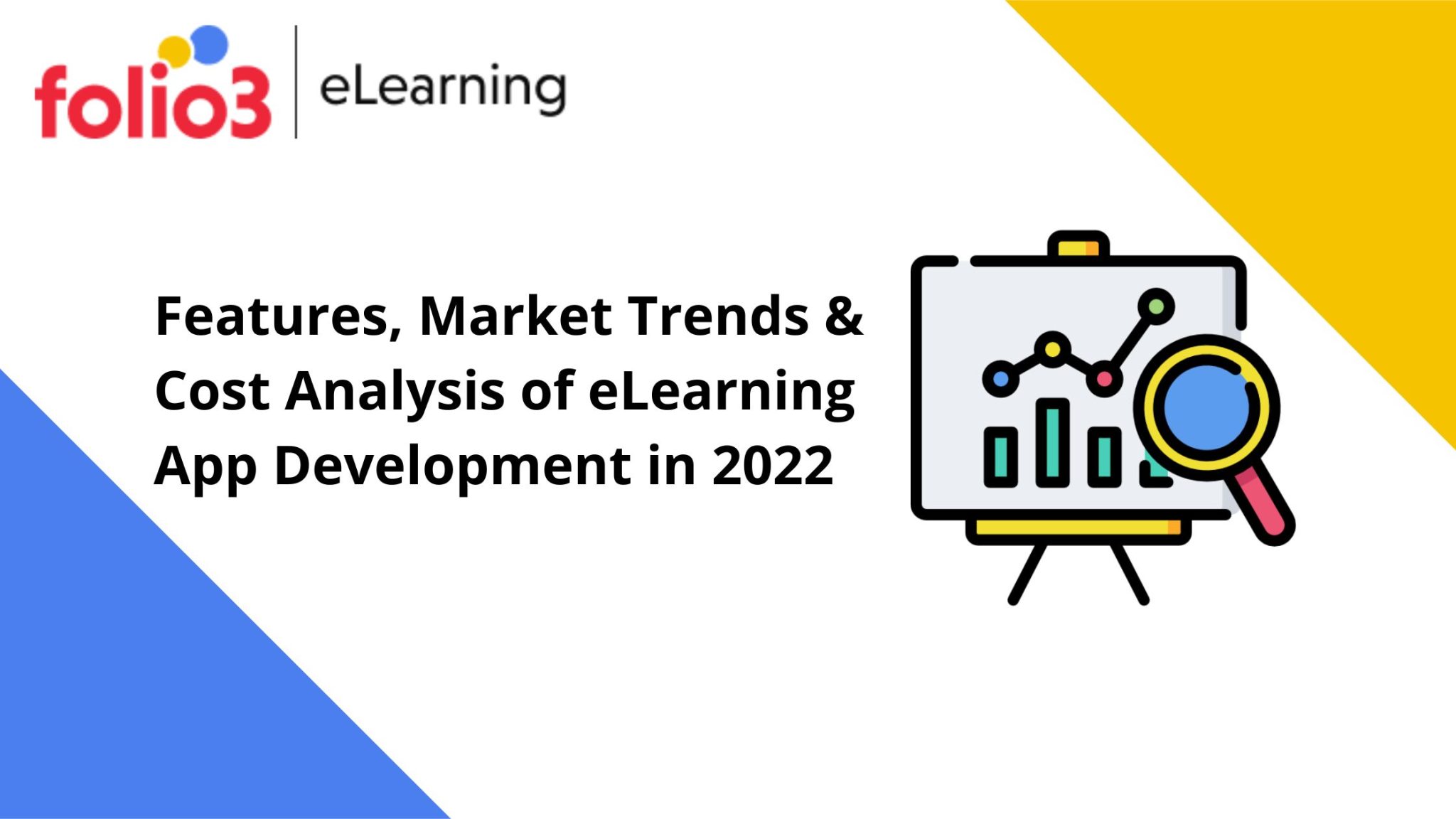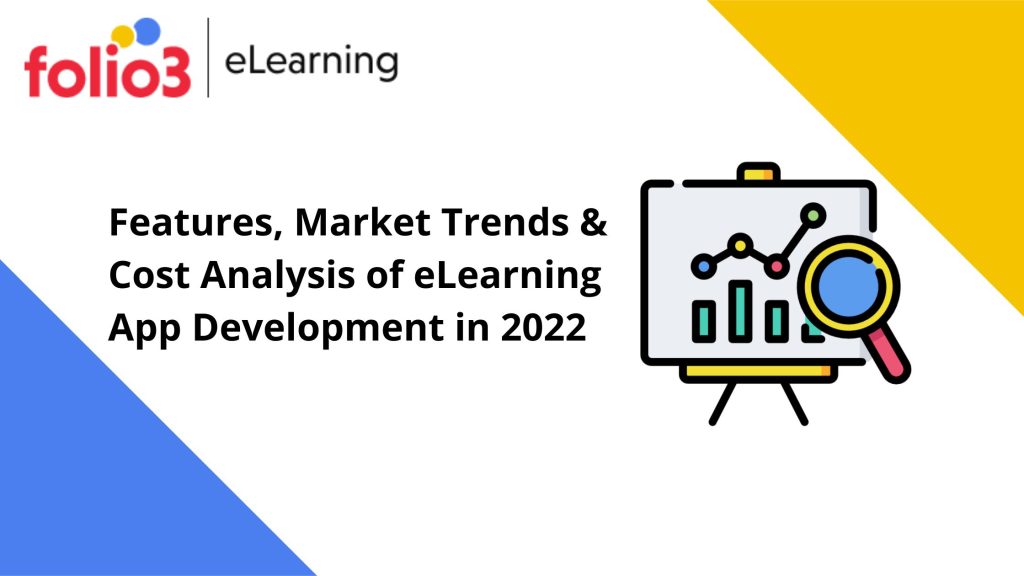 The number of resources accessible for educational purposes has significantly increased in light of the current state of the educational sector. One such idea is creating a Cost Analysis of eLearning App Development for Businesses.
Due to the numerous advantages of the custom eLearning app development, parents and students have warmly welcomed these apps since they were introduced.
It also cannot be disputed that the custom eLearning app development for academics is an excellent way for students to make the most of their time, which is spent on smart devices regularly.
Students can simply utilize these customized eLearning apps without stressing well about high tuition charges because they are economically affordable to them.
But what specific features does custom eLearning app development offer to learners? Here, we'll go over most of the features of customized eLearning apps, a comprehensive view of the global market trends, and the cost business may invest in a custom eLearning app development that you should be aware of.
The Features Of A Customized eLearning App 
Regardless of what type of application you chose for your business and what your target audience is, your app should contain the necessary set of functions mentioned below-
Account & Registration Management
Students and teachers using the app should follow an appropriate identification process. Make them sign up with a password or phone number and email address. Additionally, you can offer Facebook as a social media login option.
Filters Options To Search
A typical eLearning app functions as a catalog listing all available learning resources. If there are several courses, it could be challenging to choose a certain course. Provide the following to make choosing the appropriate course easier:
A search engine for finding a specific course

The course categories

Filters by level, pricing, and language
Viewing the work completed, the number of courses taken, the hours put in, etc., this function aids students in monitoring their progress. Additionally, teachers access user data such as their ratings, attendance, revenue, etc.
You must use this feature to administer content on the platform, edit, update, and delete courses, notifications, etc.
The number of courses in an app is far higher and includes more interactive tutorials, podcasts, videos, and online chats. Each course should have its own website that includes a description, information about the authors, a list of the required readings and topics, and the certificate students will receive upon successfully completing the course.
Students would utilize the functionality to pay for paid courses, and teachers ought to be able to collect their fees. It is advisable to select a secure payment option. You can provide simple payment methods such as credit cards, UPIs, smart wallets, and others.
You can use this function to inform students about brand-new classes, occasions, or promotions by sending them notifications via email or instant messenger.
World Market Trends Of Custom eLearning App Development
The eLearning market will reach 243 billion US dollars by 2022, predicts the German firm Statista. The study also recommends
Approximately 64% of students prefer using mobile devices to view instructional content.

Approximately 90% of respondents routinely download programs from the play market and app store, demonstrating the widespread popularity of applications among smartphone and tablet users.

Compared to those who do not use mobile devices, users of smart devices demonstrate greater efficiency in learning new information and abilities.

More than 71 % of respondents to a Gallup-sponsored survey by the American Institute of Public Opinion said the idea of eLearning was more approachable and intelligible than traditional education.
This unequivocally demonstrates that eLearning apps are the future of the world's educational systems.
What Is The Actual Cost Analysis Custom eLearning App Development?
Three important variables are crucial for developing the entire eLearning app development cost.
Features And Complexity Of The Application
The costs would be lower than for a comprehensive e-learning application with audio and video integrations and state-of-the-art functions if the program merely had the fundamental features.
The Platforms That The eLearning App Is Created And Crafted For
This variable is influenced by the platform for which the mobile application is being created. For instance, some eLearning apps limit their mobile software to Android only to save money. On the other hand, the costs to design and develop an e-learning app are much greater if you want to reach users across all platforms.
Size And Location Of The Development Crew
The cost of developing an eLearning app can vary by area in terms of the price per hour. The hourly rate for US or UK developers might range from $150 to $250. Prices for European mobile developers might range from $80-$180 per hour. The most affordable rates are offered by Indian developers, who charge between $20 and $70 per hour. Indian developers are preferred because of their affordable prices. Generally, an eLearning app's development costs might run between $10,000 and $30,000. The entire activity cost may exceed the standard cost if your eLearning program is connected with complex capabilities.
Final Thoughts
The best time to enter the field of education and digitalization is right now, with the emergence and growth of custom eLearning app development at its peak. Get in touch with premier eLearning app developers if you have a novel idea for how an eLearning application should function, and you sincerely believe that your idea can have an impact and simplify the lives of students and teachers. 
Are you trying to find a custom eLearning app development business? We have highly qualified specialists on staff who are motivated by results to meet your company's goals. Reach out to us and make an appointment with our staff right now.