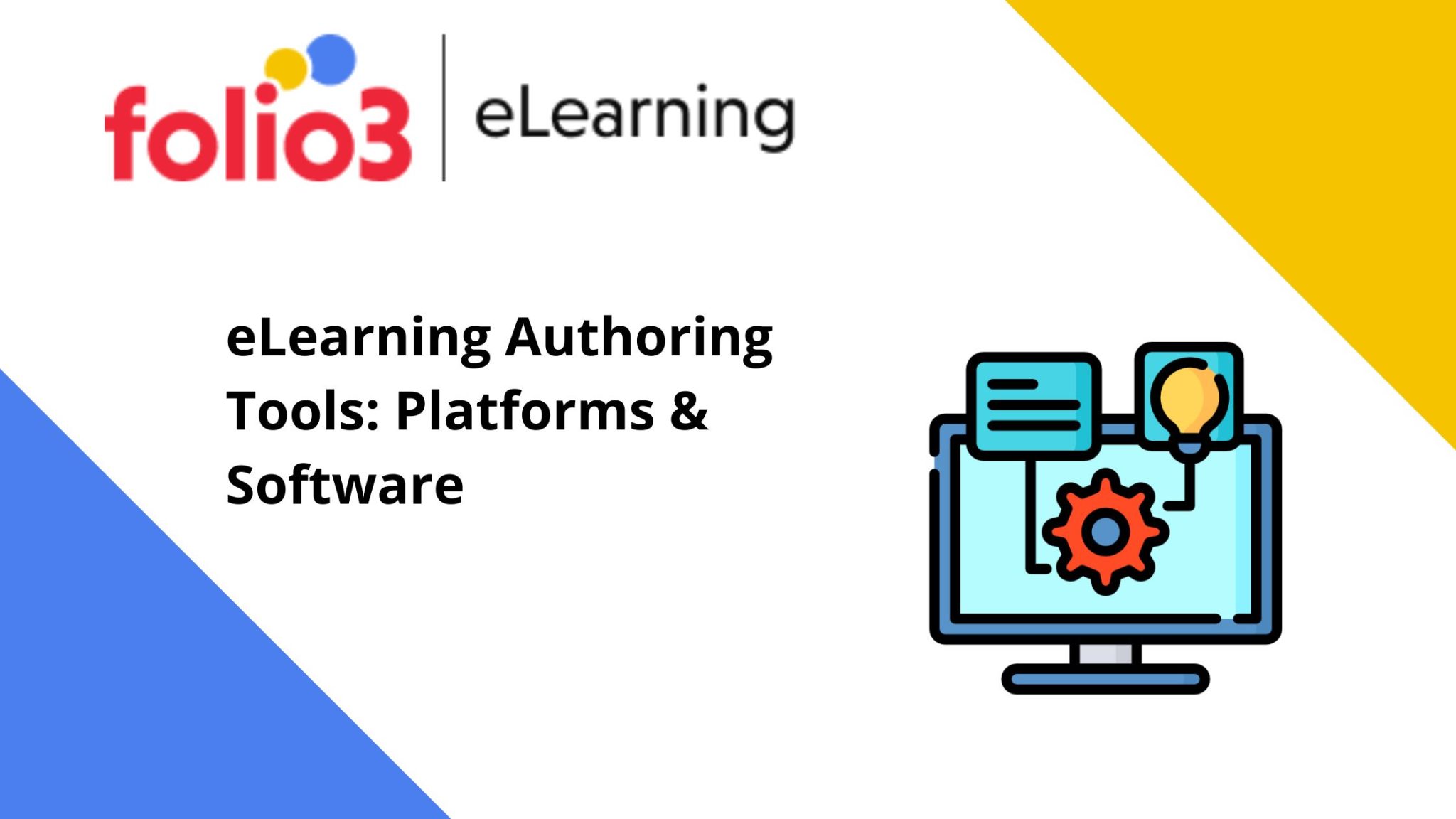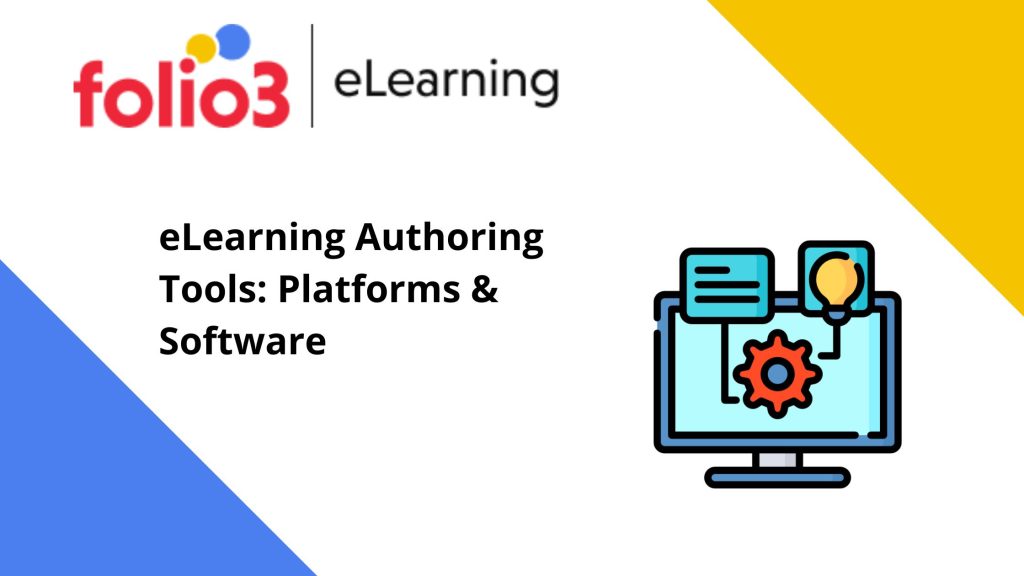 Executive Summary
Our experts have done it again by curating a list of 10 of the top eLearning authoring tools that have been evaluated based on the following criteria: output quality, authoring speed and efficiency, and scaling up. Get your ideal match by comparing the most well-liked corporate eLearning platforms available in 2023 along with what they are their types and the brief difference between eLearning authoring software and tools.

What are eLearning Authoring Tools?
Digital learning content is produced using eLearning authoring tools. In order to generate training materials for their staff, instructional designers most frequently use authoring tools for eLearning; which includes compliance, soft skills and hard, onboarding, etc. however, these authoring tools may appear very basic but they are extremely complex and specialized.
Main Features
The following are a few features to take into account while selecting authoring software, platforms, and eLearning tools.
Friendly user interface
Capacity for collaboration
Premade templates
Multi-device
Different Types
Here are different solutions of eLearning authoring tools to choose the form which may fit best to your existing systems.
Free eLearning authoring tools
Desktop-based
Cloud-based
Open-source
Built-in authoring tools of LMS
Difference Between eLearning Software Different To An Authoring Tool
A wide range of components in a learning technology stack can be called eLearning software. You can find course authoring software in the eLearning software category that focuses on various eLearning facets. For instance, corporate eLearning courses that are effective and interesting are made using eLearning Authoring Tools. 
10 Best eLearning Authoring Tools
Here's what our experts have listed for you. This eLearning creation software is the best of its kind;
iSpring Suite
iSpring eLearning authoring tool is an all-in-one program that enables collaboration on eLearning projects and the development of flexible learning materials. Very simple to use; no coding or design experience is necessary. 
Course developers, instructional designers, L&D specialists, and educators use it to develop flawless-quality learning materials on any device.
360° Articulate Storyline
Among many demanding course builders and instructional designers, Articulate Storyline is a well-liked course development platform. It became a preferred tool due to its excellent qualities and ability to deliver its promises.
Because of its simplicity of use, it is better suited for newer designers. Also, it is a great option for academics, businesses of all sizes, and freelancers in any field.
isEazy Author
The best program for creating e-learning courses is Eazy Author. The most comprehensive platform is specially created to build engaging and dynamic online courses quickly and independently, even without prior experience!
Businesses that want to conduct training, Training and HR Departments, Content Designers and Agency, Business and Sales Schools, Content Factories, Educational Sector, and Freelancers.
Elucidat
One of the simplest-to-use course design tools on this list is Elucidat, which has a stunning, user-friendly UI and modern, simple navigation. Although it doesn't allow you to design your own course template, the 25,000 available ones more than makeup for that.
It is perfect for huge corporations, nonprofit organizations, and small and medium-sized businesses.
Evolve
Companies like Google, Randstad, Pearson, WeWork, and Cotton On have swiftly made Evolve their primary content authoring platform. The tool allows you to develop cross-platform interactive educational experiences, e-learning courses, and simulations.
Lectora Online
Lectora Online satisfies the majority of feature requirements for course authoring software. This tool will be helpful when developing eLearning content because it comes with a responsive design, automatic versioning, interaction, branching, quizzing functions, and course template options.
H5P
A rich and interactive multimedia creation system for e-learning, H5P is open-source and community-driven.
It provides a variety of learning units that are uncommon in many LMSs and can be modified for usage as microlearning units. The addition of H5P modules will substantially improve your training materials.
Teachers, academics, small course makers, and instructional designers. It can be used by eLearning creators for businesses to improve their content.
Easygenerator
For those without prior experience in e-Learning development software, there is a tool called Easygenerator available online. Develop courses and tests, host them in our cloud, and view learners' outcomes without paying extra. Furthermore, available is uploading to your website or LMS.
It is perfect for those without any experience with online learning. It is available to independent contractors, small and big businesses, and non-profit organizations.
Adobe Captivate
One of the best eLearning tools on the market, Adobe Captivate is a well-liked option.. To construct engaging online courses, you may use it to design processes, animations, and immersive learning scenarios. 
It is intended for independent contractors, small and big businesses, and non-profit organizations.
Gomo Learning
Gomo makes it simple for you to produce the best eLearning software that is memorable. When you develop and deliver scalable, localized eLearning that speaks to audiences worldwide in more than 160 languages, it takes the agony out of collaborative working.
Clients include the World Health Organization, Centrica, HSBC, L'Oréal, Squarespace, Whatsapp, and a long list of others.
Conclusion – Making the Best Authoring Tool Choice
Each instructional designer or program maker must carefully select the instrument they will use to develop digital learning. Although eLearning authoring tools come in a variety of pricing ranges and feature sets, they also need to be compliant with your LMS.
Before selecting an authoring tool, be sure to make a list of your criteria and assess each one in light of them. For instance, although being necessary for some training, many writing tools still do not offer cameras or screen recordings.
If you are looking for eLearning development services feel free to connect with Folio3's experts.