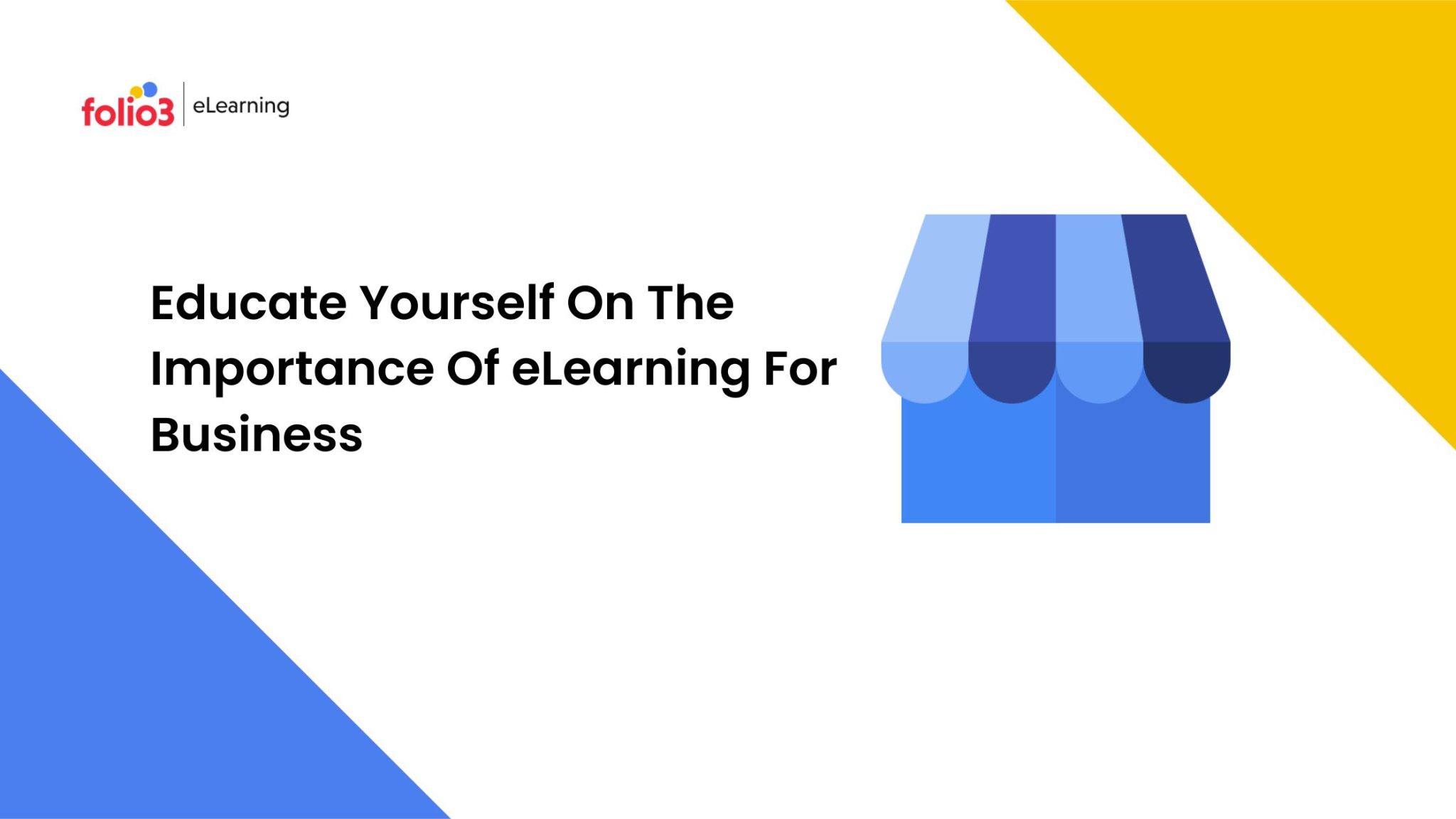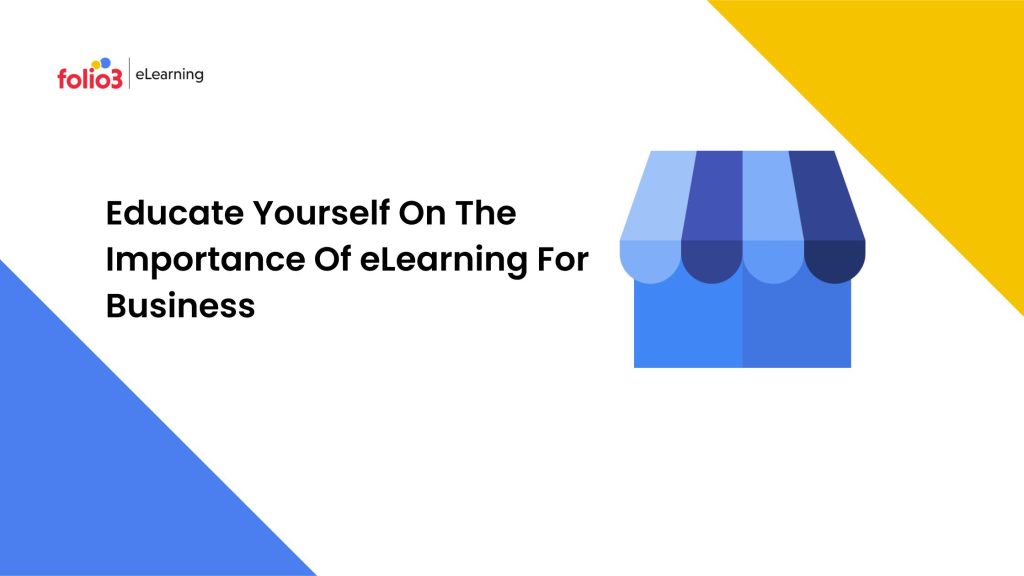 It's essential to remind and educate yourself on the value of e-learning in the workplace. The number of courses available is nearly endless, and attending these online classes has become the need of time so that both employers and employees can be helped. 
Whether you want to acquire a certification, a degree, or expand your knowledge in a specific field, e-learning can help you reach your goals.
The Benefits Of The Importance Of eLearning Development Services For Business
As an entrepreneur or business executive, you must educate yourself on the value of eLearning in the workplace. eLearning is quickly becoming a vital resource for businesses to thrive. And eLearning works its way down an organization's hierarchy to make it more profitable. In addition, eLearning providers can tailor courses to meet your organization's specific needs. This article is all about teaching you the value of eLearning for business.
And here are the reasons why;
This is, without a doubt, the most significant component of eLearning. Employees and managers benefit from eLearning training. These abilities increase productivity, efficiency, and profits for a company. Nearly every technology on the planet is subject to frequent revisions and improvements. As a result, eLearning allows a company to gain a technological advantage over its competitors. A company that innovates quickly usually leaves an indelible imprint on its industry.
Reduced Employee Enfeebling
According to several HR professionals, businesses that provide eLearning have lower employee attrition and turnover since eLearning is an excellent guide for employee engagement. Employees believe the company is genuinely interested in the offerings and wants to help them advance their careers. eLearning, without question, can be costly because of the costs of training recruits. The cost of eLearning appears to be extremely reasonable. Employees will also go above and beyond to demonstrate the abilities they have gained from any eLearning training.
You will not hire every job seeker with the same set of abilities. As a result, a serious misalignment of skills can emerge in any business, whether small, medium, or large. These skills mismatch usually has a negative influence on a company. Those with lower talents cannot meet the demands placed on them by workers with higher abilities. In such cases, eLearning can assist your company in efficiently filling in the skills gap. As a result, you may anticipate a seamless workflow and lesser roadblocks when completing any internal or external activity.
Providing Equal Opportunities
By providing eLearning to your employees, you may establish an environment where everyone has an equal chance at advancement and an increase in income. Because an eLearning course is accessible to all employees in a given department, it ensures that everyone has an equal opportunity to learn and apply new skills. However, not each employee who completes an eLearning course would be able to take advantage of it to its full potential. Most employees who completed eLearning development solutions courses would perform better afterward.
Removing Gendered Inequalities
Employees benefit from eLearning possibilities as well as your community and country. It directly contributes to the elimination or at least reduction of gender income disparities. According to studies, women in the United States earn roughly 5% to 6% less than their male colleagues in the same employment,16% to 19% less than men in the EU, and around 30% less in India. The skills gap is frequently cited as the primary cause of wage disparity between men and women. By providing eLearning to your employees, you are directly contributing to reducing the gender skills gap and economic inequality.
Operational Standardization
Standardizing a company's operations is a fantastic benefit that eLearning provides. Although all individuals in a department can have, to some extent, the same skills from an eLearning course, this is conceivable. Resultantly, developing and implementing a standard operating procedure is quick and simple. Businesses with great everyday operations have a greater chance of succeeding in every highly competitive market. Standardizing operations is critical for all businesses these days. Standard operations are also something that suppliers and customers expect from any company.
Another advantage of eLearning is that it can help a company grow quickly. You could want to expand new horizons of the marketplace. No company would enter a new market without a significant investment in infrastructures, such as offices, warehouses, and other administrative costs. In this case, eLearning development services allow your company to hire remote employees who can work from home. These remote employees will follow your operating procedures thanks to eLearning. 
No need for education to interfere with ordinary and routine work when you provide eLearning courses. Because employees can attend eLearning courses at home, during their commutes, or on business trips and vacations, it only requires a mobile, a laptop, and a headset connected to a dependable and high-speed internet connection. Employees can also connect with businesses in other parts of the world and learn more through sharing the processes used in their development.
Why do eLearning Development Services Matter?
An old proverb says, 'education is a lifetime process. As mortals, education is one of the most crucial aspects of our lives. It assists us in various ways, including communication, earning money, discovering new things, inventing new goods, and avoiding confrontations.
Because we place such a high value on schooling, we must likewise place a high value on learning new skills while working. This is made feasible by eLearning. While education teaches important life skills, eLearning teaches the abilities needed to succeed at work.
Conclusion!
eLearning development services are undeniably here for us to stay and thrive. According to a survey conducted by Research & Markets, the global eLearning business will reach $325 billion by 2025. Finally, companies can encourage employees to participate in e-learning by providing incentives based on measurable objectives.
Everyone gains when employees recognize that attending e-learning courses may help them advance in their careers or earn more money.