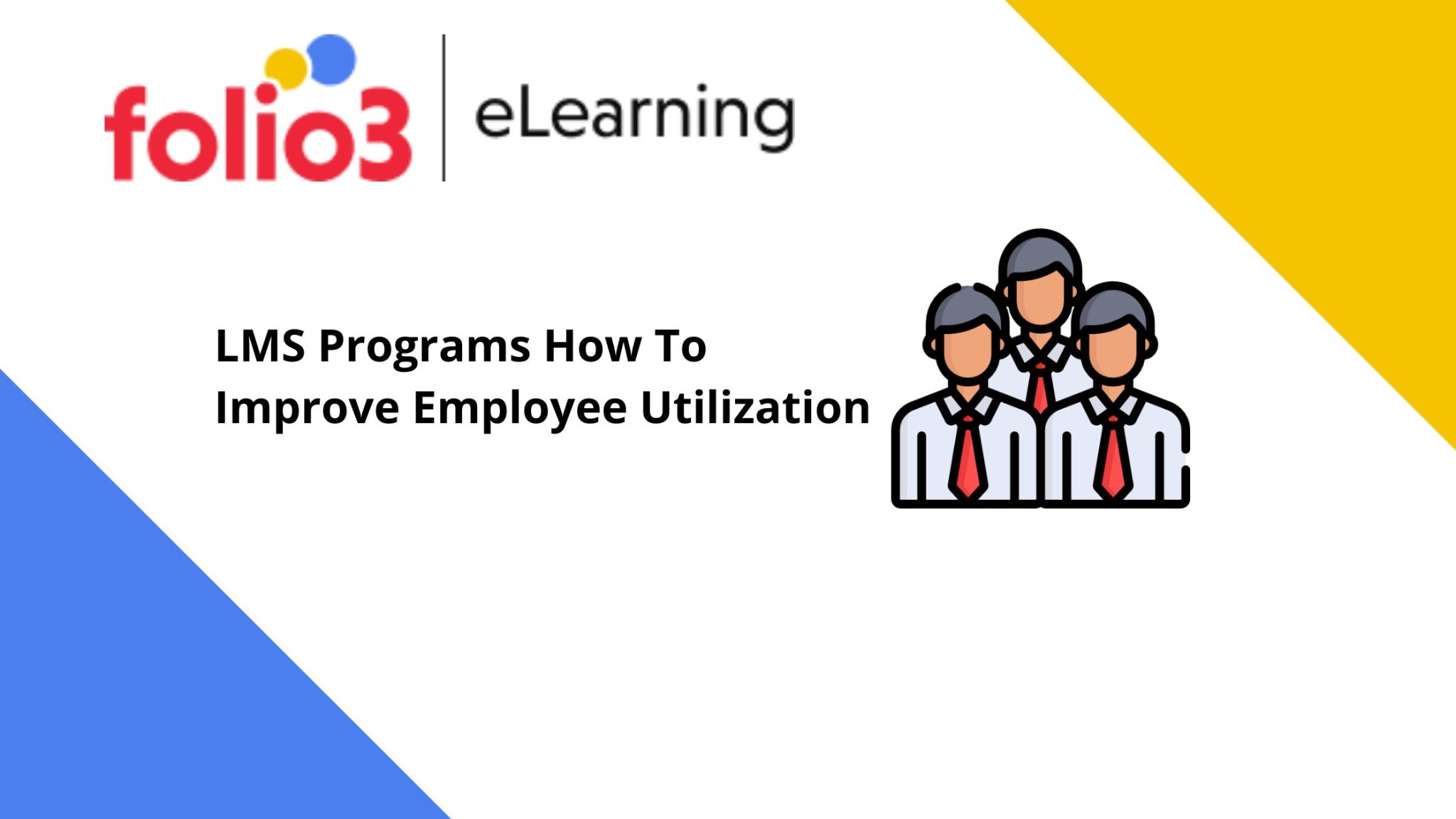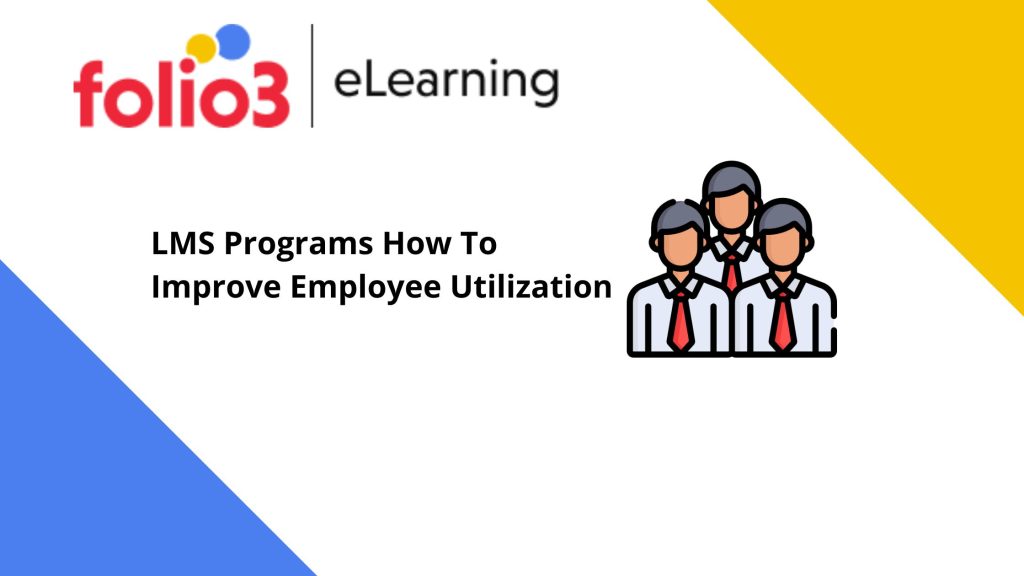 Brief Introduction
Productivity among employees guarantees efficient use of resources, which raises per capita revenue and reduces overhead expenses. One of the key reasons for the enormous productivity losses is a lack of effective communication among employees as well as access to the resources they need to accomplish their jobs well.
According to statistics, a top-notch and state-of-the-art LMS may eliminate inefficiencies, consolidate workplace procedures, and, more notably, improve efficiency by 20 to 25%. Using social learning systems like custom LMS development, your company must promote cooperation and communication.
The Executive Summary
Above all else, LMS features like reporting give you the ability to identify trends of low performance and gather user feedback to make sure that concerns with employee performance are handled. This article outlines seven ways that an LMS can improve employee utilization overall, work performance, and learning and development.

How To Improve Employee Utilization With A Custom LMS
Centralized Project Management
Project management challenges go hand in hand. As an organization, you must give project managers the means by which they may ensure that their projects are completed on schedule, of the agreed-upon quality, and within the budget allotted.
Having an LMS program is one of the most efficient methods to be productive operating from home coronavirus since it allows you to centralize project management and create a sense of community. Furthermore, despite fluctuating demand across numerous business segments, LMS makes it easier to rotate resources to other locations.
Employ Gamification
Gamification is a fantastic strategy for raising employee participation in a custom LMS development program. Gamification enables staff members to engage with the program in a lighthearted and enjoyable manner. This may increase employee motivation and program engagement. Gamification is a pleasant way for workers to develop their talents. Employees can, for instance, practice particular abilities in an interactive setting thanks to gamification. This may aid personnel growth.
Removes Roadblocks To Employee Navigation
Online training is dreaded by employees because they believe it to be boring, time-consuming, and irrelevant to their own goals and aspirations. Yet, a perfect system can boost involvement by removing navigational barriers and tailoring the learning and growth process.
The ability to assist your team members in improving their skills and capabilities and boosting their self-confidence is one of the most popular features and benefits of learning management systems. This is due to the fact that an LMS enables you to detect skill gaps and then plan and provide training to correct those gaps, allowing you to link organizational goals with employee performance.
Distributing customized eLearning materials to the appropriate staff members will make it possible for you to keep an eye on who is understanding the topic and who is at risk of falling behind using integrated analytics tools.
Innovative Training
Learners must be kept informed and motivated by eLearning tutors in order for an LMS program to be used successfully. To accomplish this, tutors must be actively involved in developing content and suggesting exercises. In addition to being entertaining and interactive, content should be pertinent to learners' needs and interests. Also, tutors should stimulate forum discussions, and open discussion threads, publish content and news, recognize accomplishments, and show students how to utilize the platform efficiently (e.g., how to navigate the platform).
Data-Driven Insights To Identify Weaknesses
Your firm can examine how learners are interacting with LMS content by deploying a powerful learning analytics solution and using the results to enhance your programs. You can customize your training material, flow, and assessments to increase participant engagement by using a solid analytics framework.
Your company can inspire employees to achieve their development goals and raise engagement at work by introducing a custom LMS development.
Web-Based Learning Resources
Web-based learning resources are a great method to increase staff participation in an LMS program. H5P technology is one illustration of how staff members can engage with the material. It follows that staff members are permitted to watch videos, play music, read articles, and take quizzes. Employees may have a deeper understanding of subjects and learn new skills more quickly as a result.
Web-based learning resources can also increase program participation among employees. As a result, workers may monitor their development and get immediate feedback. This may inspire staff members to keep taking part in the program.
Open Ways For Communication
Learning management systems, as opposed to conventional employee training, enable connection and development using tools like screen sharing, conferencing, newsgroups, and genuine chat, allowing workers to connect with one another. Using analytics features, enables them to interact with teams in a natural and simple way.
It is important to remember that good communication is essential for boosting productivity because it can have a direct impact on how employees behave and perform. By assisting you in understanding employee communication patterns, the correct LMS software also enables you to make more strategic decisions regarding team development, employee development, and delegation.
Final Thoughts
LMS technologies can have a big impact on how fast and accurately your employees complete their jobs, making them more than just pawns on the corporate chessboard. The ideal LMS gives the appropriate information to the appropriate team members at the appropriate moment for improving employee utilization.
With the help of  Folio3's custom LMS development experts, you can make it easier for your staff to create, publish, and distribute digital content while still maintaining industry compliance.

FAQS
What constitutes optimal employee utilization?
Utilization is the amount of billable time you can extract from the entire amount of employee time available. According to industry standards, a successful agency's entire personnel utilization rate should be between 85 and 90%.

How does an LMS benefit employees?
You can keep tabs on, track, and report on each employee's progress using an LMS. This enables you to assess each person's aptitude and expertise for a given work, identify anyone who may want more assistance or specialized training, and automatically assign next-stage training pathways and certificates.