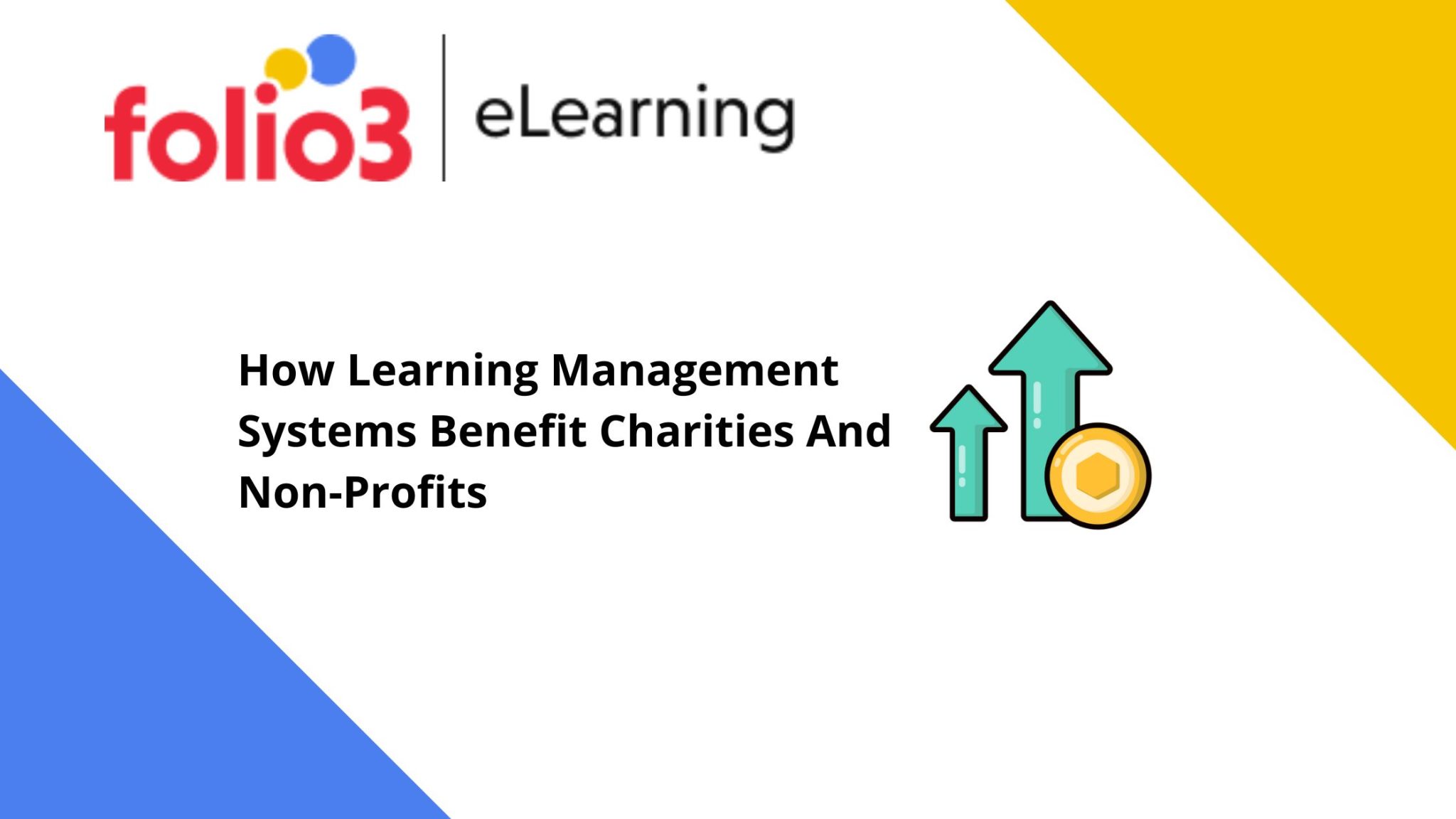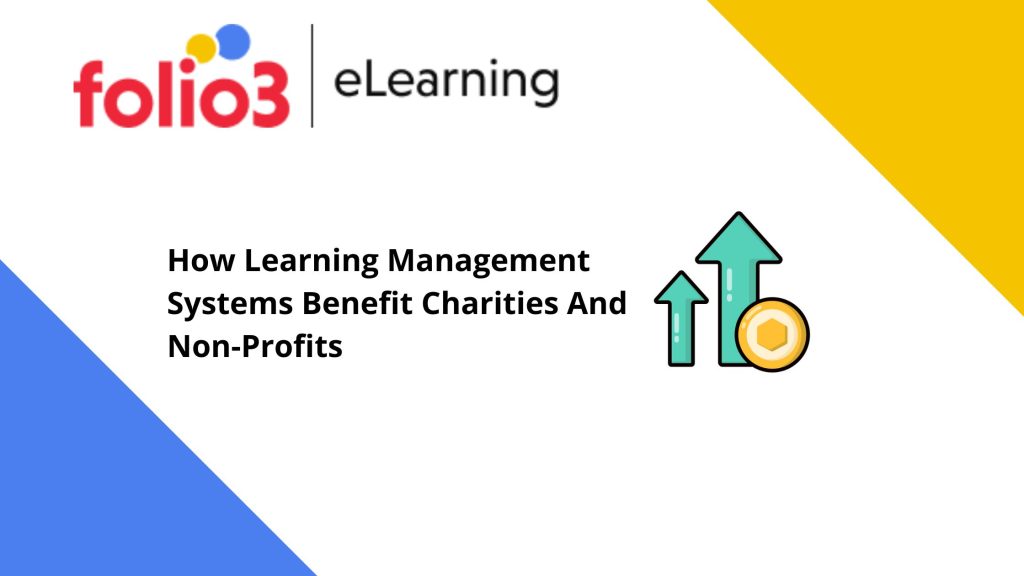 Each worker in a nonprofit organization has multiple responsibilities. And you don a new hat—that of a teacher—when a new volunteer or employee starts working for your organization. Even when you're currently doing things like stacking chairs, sorting mail, and generating money, it's still important to train new staff and employees to ensure their productivity and longevity.
The Executive Summary
A non-profit organization's daily grind can make it difficult to train new employees or volunteers. An LMS for a non-profit organization can help relieve some of that stress and make sure volunteers and staff members receive the appropriate training. This is why this blog will help you learn about the benefits of LMS for non-profit organizations and charities and why you need a custom LMS development. 


Benefits Of LMS For Non-Profit
Learning and Development teams need to make a good case for the value of implementing a custom LMS development.
Let's take a look at how an LMS can offer value for money and improve the way you train your people.
We cannot avoid the fact that money is important, particularly in the nonprofit and charitable sectors.
Traditional training approaches struggle to be cost-effective for organizations where money must be spent judiciously due to face-to-face training, travel, and busy schedules.
By making your training materials available online, your staff may learn at a time that works for them, freeing them up to focus on their primary tasks without distraction.
An open-source LMS is frequently the best option for charities and not-for-profits with minimal resources because the information is available 24/7 across the world and costs less than traditional learning methods.
It makes sense that regional variances in practice could result from traditional training when teams are dispersed across nations or even continents.
You can be certain that your employees on the ground have a consistent and dependable learning experience if you use a centrally located training platform. No more exchanging "we don't do it that way here" arguments.
And say goodbye to any outdated material interfering with new programs; an LMS enables everyone to access updated material right away.
We usually advise using an LMS with strong language support so you can quickly offer content to all areas.
Benefit # 3 – Accessibility
It's crucial to create a training system that is both consumer-friendly and accessible to everyone on your team, regardless of their age, location, equipment, or talents.
From volunteers starting their first job to seasoned members, your LMS will assist users at every stage of their professional development. Every member of your team will understand the topic completely because learners can go at their own pace.
Benefit # 4 – Smart Phone Ready
What use is a digital learning approach if students are still required to sit at a desk in order to access training? Your employees and volunteers may access training materials on any device, from anywhere, with an LMS that is mobile-optimized.
Because the Moodle LMS, in particular, offers offline access to corporate training materials, your staff members may obtain the data they require even when they lack a mobile connection or Wi-Fi connectivity.
When connectivity is detected, everything is automatically synced after being stored on the device.
You can save money by letting volunteers use their own devices to learn from home or away from your offices because access can be offered on phones and tablets.
Benefit # 5 – Auditing and Compliance
Charities and non-profits place the same importance on compliance and audits as other organizations. It's crucial to be able to demonstrate that you're spending money on your employees' effective training.
An LMS can measure course completion rates and provide your learning and development team with the proof they need to demonstrate that employees are acquiring the abilities they need to perform their jobs more effectively.
Less administrative work and the assurance that everyone who needs training is getting it are benefits of automated tracking and recurrent training.
You'll have a thorough understanding of the training that has been completed in your organization, making audits simpler.
Benefit # 6 – Availability
Cost-effective open-source systems are developed with everyone having free access to the source code.
Open-source systems experience proactive development because a sizable team of committed developers is constantly reviewing and enhancing the code.
There is no need to worry about proprietary code, so both internal teams and outside vendors can provide support. Therefore, you shouldn't worry if you lack the necessary technical knowledge to get started.
Why Do Your Nonprofit Organizations Need A Custom LMS Development?
A nonprofit might spend money on a learning management system for a number of different reasons. It is a very helpful resource to have available when instructing your employees, consumers, sponsors, and volunteers. Additionally, it contributes to maintaining uniformity in such programming so that everyone taking the educational courses uses the same (excellent) instructional resources.
Your company could, for instance, employ the learning management system to achieve the following goals:
Integrating new hires into the nonprofit
Educating volunteers from various organization chapters
Enhancing the abilities of current staff
Standardizing the nonprofit's current training programs
To further your objective, offer educational programming to customers and constituencies.
Conclusion
Your volunteer and employee training procedures could be revolutionized by an LMS for non-profit organizations, giving your personnel more time to further your purpose. A learning management system for the non-profit is a software investment that keeps on giving, relieving your busy staff's workload month after month, and equipping new hires and volunteers with thorough training to help them perform their tasks more effectively.
All of the aforementioned custom LMS development benefits are worthwhile, but non-profit organizations seeking to hasten volunteer and staff training, enhance donor relations, and attract new donors should give specific consideration to each of them.