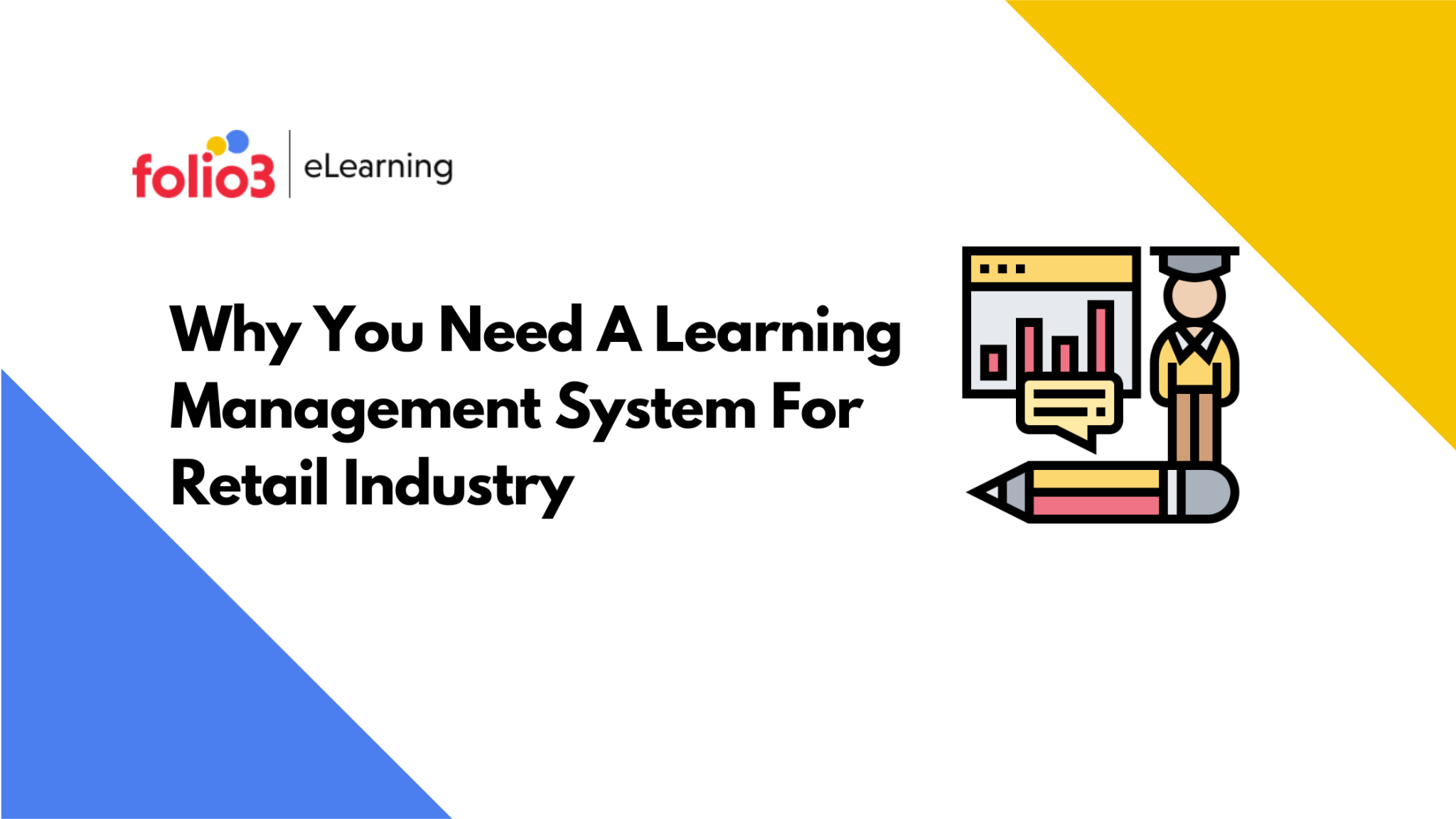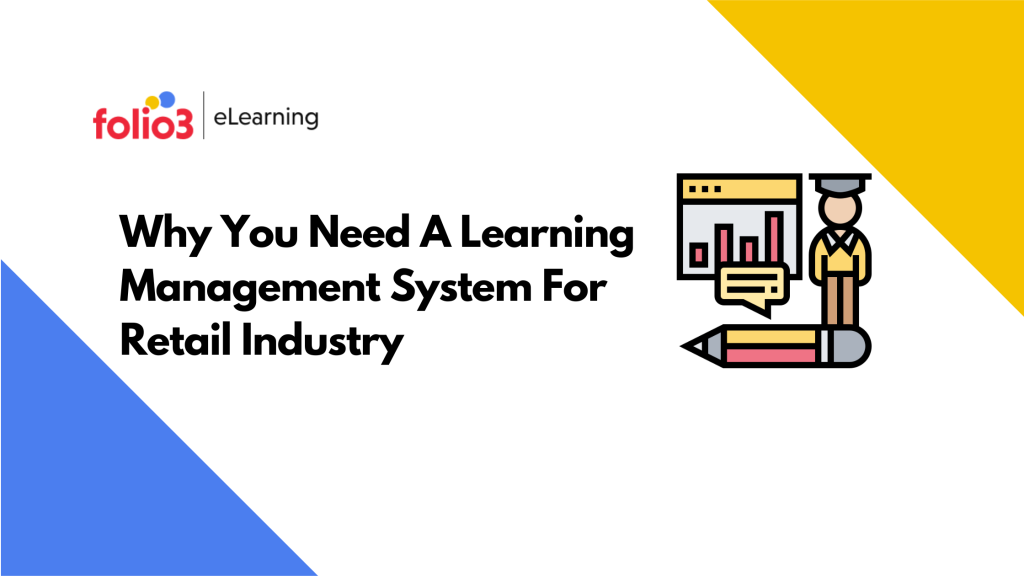 Your company will transform using a learning management system (LMS), especially if you work in the retail industry.
But why are retail companies engaging in eLearning now more than ever before? And what role does an LMS play in its accomplishment?
If you're considering how an LMS will fit into your company, we'll address some of the often-asked questions in today's topic.
What is Learning Management System – LMS?
A software called a "learning management system" (LMS) enables you to deliver education online. It can be anything from a brief assessment to a comprehensive Ph.D. program.
There are many variations across an ever-widening range of industries.
An LMS will have features like several course formats, a place for people to turn in their assignments, and analytics to monitor participation levels. That, however, is only a small sample of the attributes that might be present.
An LMS is implemented to enhance staff training, enhancing it, while considering retail in particular.
This may involve giving a newly promoted shop manager an overview of their duties, presenting the brand values to prospective sales clerks through the online onboarding process, or providing a visual merchandising team with access to the most recent store design materials via video integration.
Benefits OF Having A Custom LMS Development Company 
Adopting customized eLearning will now better meet all of your training needs' needs.
Let's look at how the eLearning format has assisted big merchants in overcoming their training challenges:
Deals With High Employee Turn-Over
Significant employee turnover is one of the biggest problems facing the retail sector. Shorter working hours necessitate recruiting new employees frequently and spending money on their onboarding and training.
An on-site, online training management system can significantly save the money spent on regularly calling an instructor and setting up logistics to ensure executives comply with their roles and obligations. Additionally, real-time notifications that keep employees well-informed about every product and feature and the abilities needed on-floor aid in increasing the retention rate at the premises.
Enhances Sales And Customer Happiness
The individualized experience for each customer in the store is currently the only point of differentiation that the retail sector can highlight.
It becomes imperative for businesses to train staff members on how to handle customers in-store in a way that provides them with individualized attention.
The importance of establishing a wonderful experience takes organizations a long way because clients are increasingly turning to online goliaths for their purchasing decisions. It is necessary to have an eLearning management system on hand to respond to each customer's question and alert them to any promotional offer.
Provides Current Knowledge Of Product 
A few ongoing improvements that the retail industry experiences are new items with improved features and functionality. Having an eLearning management system where all of the information is distributed in real-time is necessary to keep your personnel well-informed on each of them at the earliest possible stage to pitch those to clients—creating and distributing mini videos for every minor product update so that learners may obtain fast, consistent information from various devices.
Easy Access With Mobile Learning
Hours spent in the field working in retail necessitate a system that is accessible at all times and from any location. Thanks to mobile learning, workers may quickly access the material. With information at your fingertips, you are supposed to handle a customer, notifying them of the most recent special promotion when and where needed could be easily handled.
Microlearning is often a fantastic support tool allowing learners to access specific material quickly.
The idea of learning at your device, across geographies, where each learner is granted the freedom to access their own devices and acquire instruction at any point as per their feasibility, is a major development that the retail industry recognizes.
Centralized Platform For Training
eLearning is more uniform, affordable, and adaptable than traditional classroom techniques. Accessible to a regionally scattered workforce for every brand's policy and product expertise. No matter where the store is located, content on each product's information may be accessed simply by logging in.
These time and money-saving systems are used by corporations today. A helpful method is required to increase organizational knowledge in a rapidly changing external environment.
Having a structured, central system in place is crucial when choosing formal and informal learning supported by a coherent curriculum. Organizations must update their training programs to keep up with the market, given the industry's ongoing evolution and development.
Does LMS Caters To Retail Industry, Only?
The key motivation for most firms to implement an LMS is eLearning.
However, a powerful LMS can be put to a variety of functions that go beyond education. It can serve as the intranet for your business, bringing your staff closer together. It might serve as a forum for debates, enabling you to foster a great workplace culture and even develop into a social network tailored to your business. The options are endless if you use a platform that supports bespoke development.
Allowing your employees to interact socially will result in an effective network and an overall improved shopping environment for your customers when a company operates multiple stores.
Depending on your system, you'll be constrained in what you can accomplish. We advise utilizing an open-sourced platform like Moodle because of this. The platform is simple to configure and can be strategically adjusted to suit your organization's needs, thanks to the readily accessible plugins, unique connectors, and design customization options.
Conclusion 
Anyone considering adopting an LMS in their retail firm should start with the abovementioned ideas. There are, however, a lot of additional factors to take into mind. Folio3 is a seasoned provider of LMS services that works with businesses of all sizes to help along the way, from the early stages of ideation to implementation and support.
If you have any other questions or are interested in finding out more about how we can assist you in creating an LMS as a custom LMS development for your company, get in touch with us.