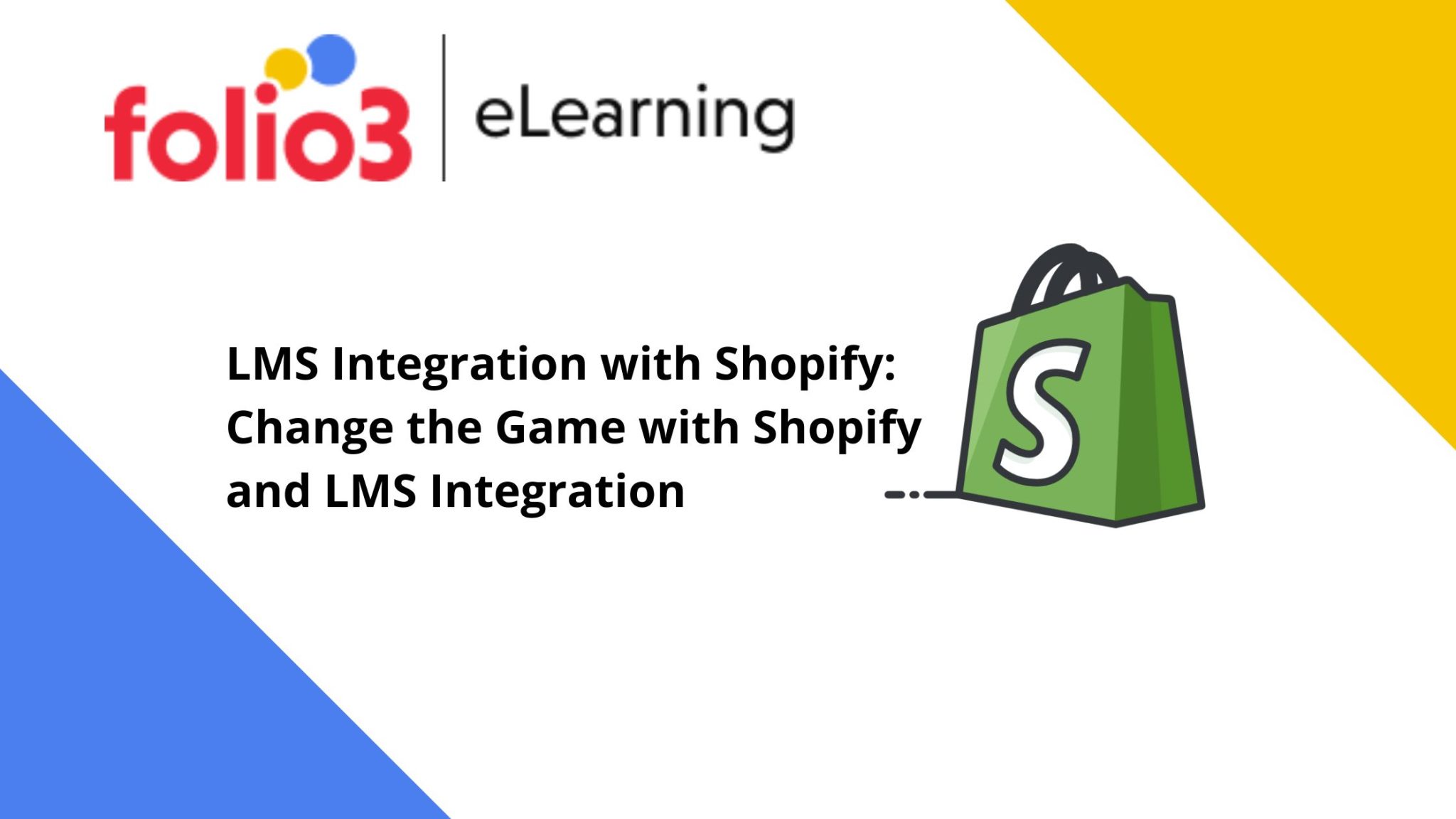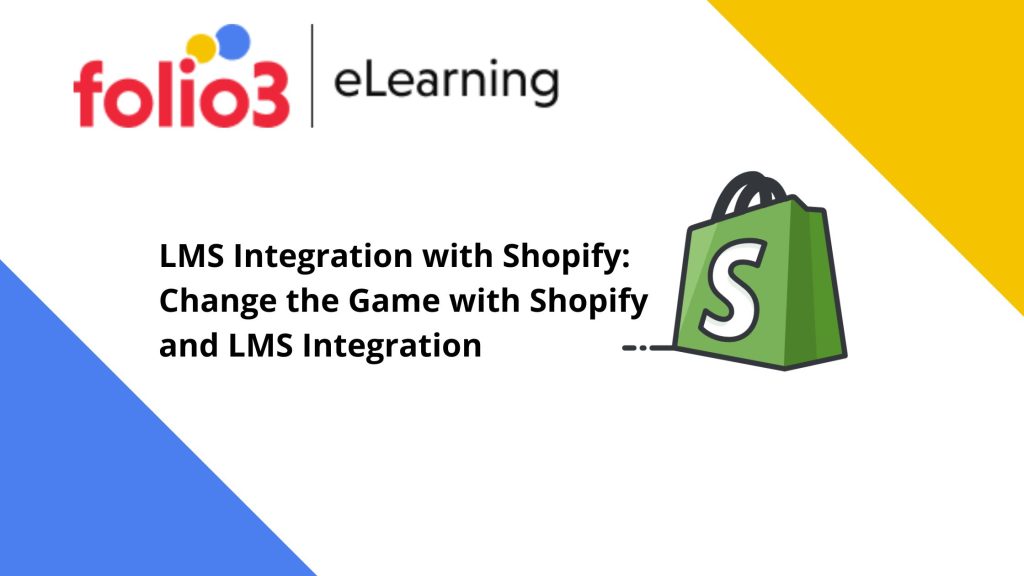 Executive Summary
The article will discuss the benefits of learning management systems with Shopify integration offered to different businesses. A potent combination of the two software platforms is the Shopify LMS integration. The integration provides a full range of LMS integration services, from creating attractive storefronts to accepting payments and offering courses. You can quickly develop into a seasoned trader.

Defining Shopify And Its Helping Abilities For Organization
One of the top eCommerce platforms, Shopify enables the creation of online stores, the listing of products, and online sales. It makes it possible to manage customer information, orders, products, and discounts. With a polished storefront, the Shopify POS application, and a credit card-accepting payment gateway the company sells training and online courses with the help of LMS with eCommerce on Shopify. The courses are imported into the Shopify store immediately through integration with an LMS eCommerce. Learners can buy courses on Shopify, and the courses on the LMS integration services will enroll them automatically.
The Game-Changing LMS Integration With Shopify Capabilities
Thanks to custom LMS development and Shopify connections, organizations can use the Shopify storefront to sell online training and courses. The Shopify storefront displays the online courses and training as items. The capabilities of LMS Shopify that enhance the current offers of an eCommerce LMS include customized domains, blog pages, website themes, categories, stock management, SEO report, and event management. Speaking of accounting, reporting, social media, customer support, and more, LMS Shopify integration has it all in addition to integration abilities with over 70 payment gateways. On the other hand, a custom LMS development program provides all of these in addition to specialized learning solutions that not only assist in course purchases through the online training LMS integration with the Shopify platform but also in course creation using content authoring tools to improve program and learning components ensuring graduates have skills, sharing, and reporting.
Features Of LMS With Shopify Integration
We've outlined a few key benefits of using eCommerce LMS for businesses to sell courses with Shopify LMS integration. Explore now!
Automated Course Enrollments
Due to their two-way interface, Shopify integration with LMS software automatically updates the LMS account once a course is purchased there. As soon as a customer makes a purchase on Shopify, the learner is automatically registered in the course on the LMS. Organizations can eliminate manual program assignment errors with the use of the LMS's auto-enrollment capability.
Tailored eStorefront
Organizations can use the Shopify with LMS integration feature to list online learning items.. Thanks to the LMS integration with Shopify, the business will maintain all control over the website's design. Furthermore, the two-way interface allows consumers to browse the courses online from the LMS using either LMS, Shopify, or Salesforce credentials with Single Sign-On (SSO) (without switching systems). With the help of this integration, associations can increase their return on investment by selling products, online training courses, and merchandise.
Lowered Cybersecurity Risks
LMS guarantees the security of each transaction to guard against cybersecurity hazards. It interfaces with dependable shopping carts and payment systems to let businesses sell products and courses. For secure learning accessibility and financial transactions between LMS and Shopify shops, even the Single Sign-On (SSO) capability is equipped with SAML and OAuth 2.0 technology. Shopify complies with Level 1 PCI DSS requirements. Your private data is protected, as is transactional data.
Easy Launching
With Shopify integration, you can immediately start selling courses online after launching your attractively designed storefront in a matter of minutes, that's how powerful the LMS game is.
Analytics, Reporting, And Useful Insights
Every activity that takes place in Shopify and the LMS is accurately reported by the LMS's powerful reporting system. These reports provide analytics with valuable information about the present and potential future learning and purchasing experiences, as well as what can be done to improve them.
Understanding the extensive data on LMS and Shopify use, as well as course purchases, helps organizations gain a full picture of the target demographic. Leadership staff can be notified automatically of these reports and analytics for decision-making.
Benefits Of Integrating Shopify Software
Standardized eCommerce
Create a reputable eCommerce site that is used by millions of customers. Easy course sales using Shopify LMS connection.
Customization
Create a distinctive and eye-catching storefront that fits your style. Custom designs will raise the platform's value.
Simple Setup
Both platforms are already simple to use, and integrating them is a simple process. For the steps, see the integration guide.
Final Thoughts
Integrations between learning management systems, let alone LMS integration with Shopify, appear more mysterious than they are. Simply put, they make it possible for things like data mobility, in-depth reporting, improved user knowledge sharing, and simple access to the changing LMS itself.
And since integrating a custom LMS development program is still a technological process, keep in mind that integrations have their own set of technical difficulties. Take into account your learning strategy, corporate objectives, and future requirements.

FAQS:

Can you explain what Shopify SAML is?

An identity provider (IdP) can authenticate users using Security Assertion Markup Language (SAML), an open federation standard, and then transmit an authentication token to a different application known as a service provider (SP). 

so by that definition, a Shopify SAML would be the federation standard for Shopify that allows an IdP to authenticate users and then pass an authentication token to the respective application service provider.

What is Shopify SSO?
Your email address and password are combined into a Shopify ID, which is often referred to as single login, single sign-on, or SSO. To access all the stores, applications, and resources on Shopify to which you have access, you must log in with your Shopify ID. An SSO Shopify is personal to a user, not a business.

How to sell online courses on Shopify?
It is possible to use Shopify for selling courses as digital goods. To provide the courses, though, you'll require an LMS eCommerce platform as a plugin or connection. Although Shopify is fantastic, it won't be as effective for just online learning or education. To give your learners the learning experience they require, we advise using Shopify eLearning in conjunction with an LMS supplier.
What is the benefit of CRM integration with LMS?
Integration between LMS and CRM helps set up a staff development route based on actual business requirements and offers a thorough view of learning progress. This is especially helpful in situations when a partner manager must confirm and ensure that all partner network sales agents are properly taught.