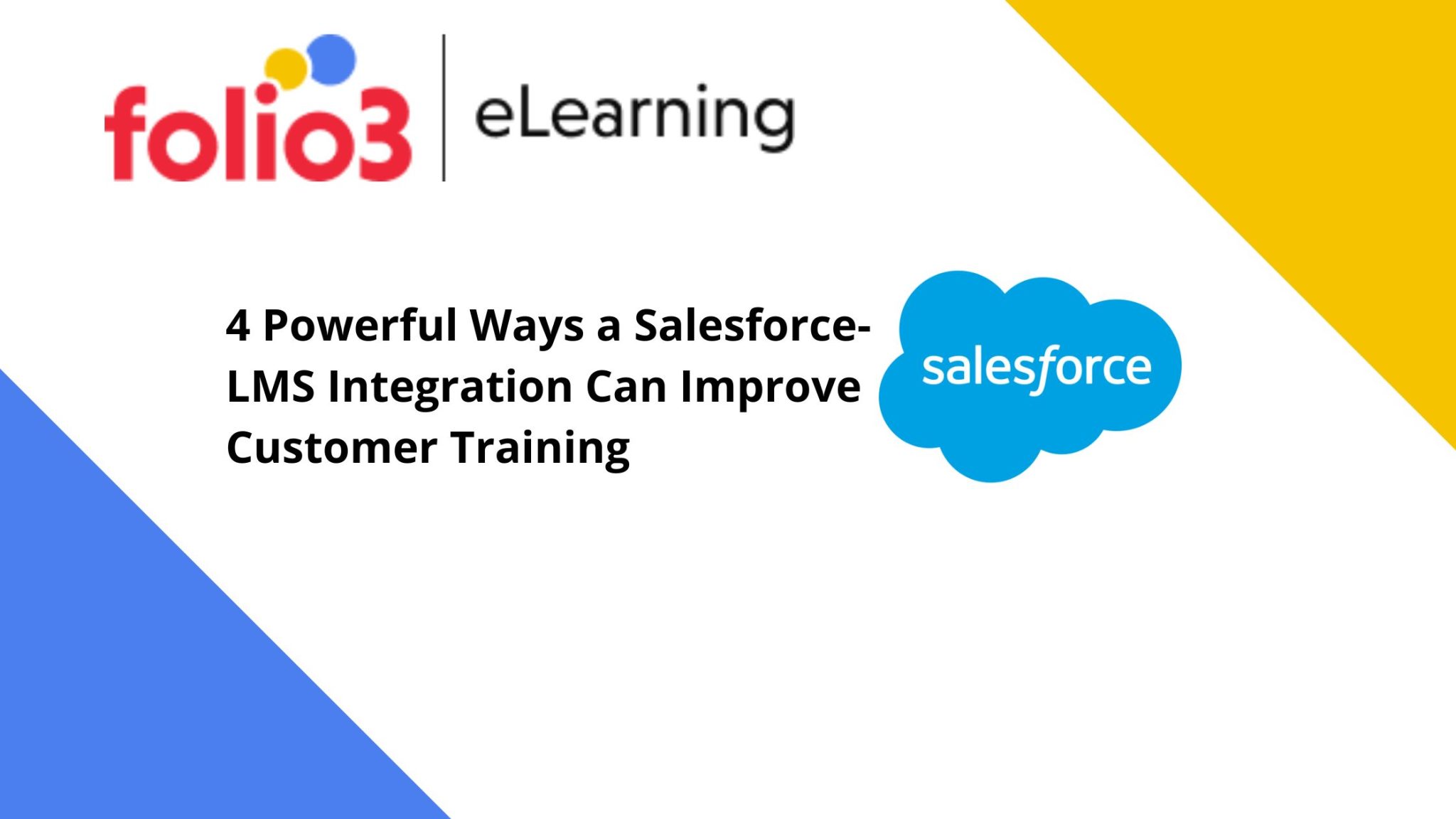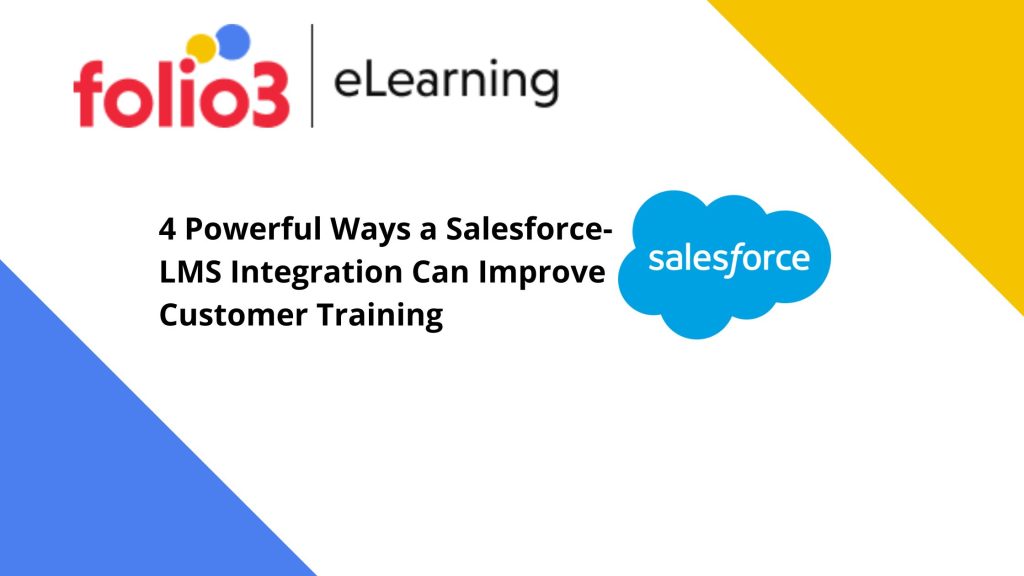 Executive Summary
The most recent CRM Salesforce and LMS integration, make a significant impact. You might be curious how LMS for Salesforce might fill the gap and support business development. After comprehensively giving you an overview and describing how Salesforce's integration with LMS functions, we will talk about that in the following part of today's article.

A Comprehensive Overview Of LMS for Salesforce
Many of your coworkers and superiors use the customer relationship management system of your business every day, even if you don't. Of course, this also applies to the members of your sales team who utilize the CRM to keep track of accounts, contacts, opportunities, and all the records and information from their dealings with clients and prospects. However, it also includes C-suite executives who deeply enjoy — and suffer — watching the sales pipeline. One company stands out above all others in CRM: Salesforce.
Salesforce has developed an amazing software marketplace called the AppExchange that enables businesses to extend the functionality of Salesforce into every department that doesn't already use it. This is possible because Salesforce has become such a crucial tool for every organization that wants to be more in touch with its customers and prospects. Salesforce becomes a single point of entry for anyone in your company who has to communicate with consumers thanks to the added capability, making it a primary source of data. To ensure that every application is compliant with security requirements and industry best practices, it has undergone a thorough review process before being added to the Salesforce AppExchange.
How Does The Integration Process For Salesforce LMS Work?
LMS for Salesforce integration is accomplished through APIs, as we have already explained. The LMS administrator installs APIs and chooses which fields from the learning system must be filled into the Salesforce system. Having linked data in both databases is helpful in this.
Employees Receive Credits And Badges For Progressing
A good Salesforce-LMS connection increases productivity by educating the workforce in the most recent skill sets required for their job roles. As a result, the workers receive bonuses, commendations, certifications, and badges that speed up their professional development.
Employers Can Quickly Assess Employee Performance
The company can assess employees' training progress within an integrated Salesforce-LMS ecosystem, view account records in Salesforce, use automated registration, advanced reporting and tracking, schedule meetings in advance, implement single sign-on (SSO) for user convenience and security, and do much more. The employer can increase ROI, decrease the expense of new hires, relieve strain on the HR department, and keep their current employees.
4 Powerful Ways an LMS For Salesforce Integration For Customer Training
1) Insights To Improve Customer Experiences
We found that tracking and viewing sales-related information about consumers and the learning programs they enrolled in was a difficult undertaking for a business. It would be beneficial to combine customer and course/program data with sales-related data in order to gain useful insights. Additionally, this data-driven information might eventually result in new revenue-generating options like varied training formats, new product lines, preferences unique to accounts or industry segments, and timing or responsibilities for sales outreach.
2) Supports Future Customer Visualization
Your sales staff are now properly educated and equipped for interactions focused on the needs of the customer thanks to the Salesforce-LMS integration. Because of this, teams can advise consumers on the best learning paths based on the courses they have already taken and are currently taking on your LMS site.
3) Enables Better Customer Comprehension
At the account and contact level, Salesforce-LMS integration provides a thorough understanding of the kinds of courses and content that a particular employee has consumed. Salesforce gives you a detailed picture of the customer connection. This explains the user's courses or certificates, how frequently they visit your site, how interested they are in your learning resources, what would advance their recognition, when the renewal period is, what the next learning route is, etc. Knowing these enables you to understand your consumers better and effectively meet their learning demands.
4) Emphasizes The Importance Of Customer Training
To successfully educate clients, it is essential that they accept your services and products. Customers will be eager to renew their contracts if they are familiar with your goods and services and feel comfortable spending their time and money with you. If you don't provide them with cost-effective and dependable solutions, they can decide not to renew their contracts with you.
With the most recent LMS, your firm can achieve all the advantages we just discussed. Integration of Salesforce with LMS helps businesses understand the value of customer success and training. It provides learning metrics to make the value of good training more apparent to your staff.
Wrapping It Up!
The four techniques and features we've covered are a company's absolute minimum requirement for providing improved customer training experiences to both current and potential customers. These guarantee seamless interaction with products and services. If you search the Salesforce AppExchange, it will be simpler to select an LMS for Salesforce-LMS integration. since it is one of the most reliable locations for LMS software that is adaptable to and resourceful for the training requirements of your clients.

FAQs
Why is integration with Salesforce important?
To make better business judgments, you need to have access to correct data. A clinical view of the data provided by Salesforce integration enables you to make wise judgments. Additionally, this exposes customer insights to help you fully comprehend your customers.
Is Salesforce a viable LMS option?
Although Salesforce is a CRM in theory, it is capable of many unexpected things. It's a very helpful tool for businesses in terms of marketing, analytics, and everything from sales to customer service.