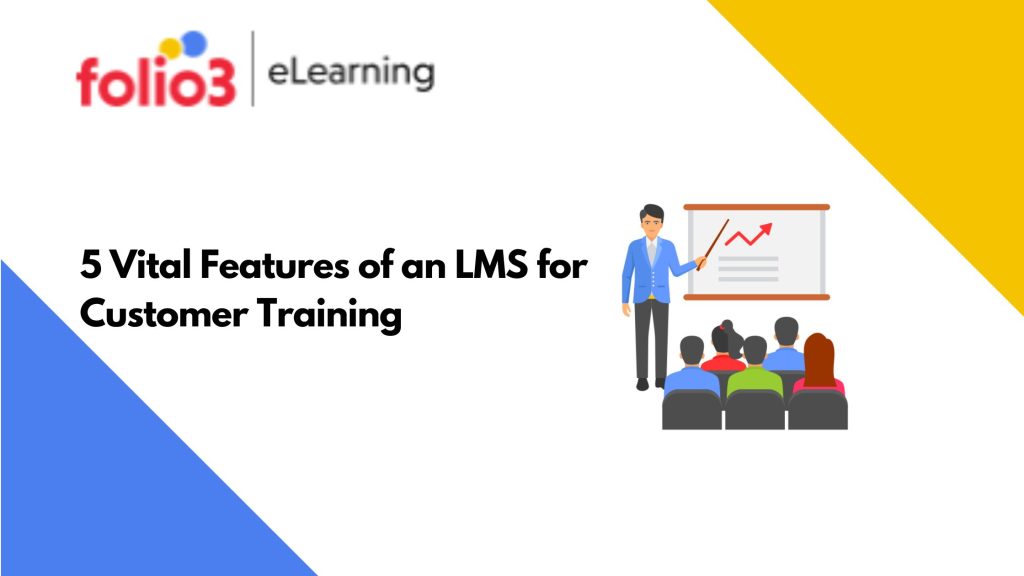 Remote monitoring for patients is not a novel idea. In fact, in 2001, remote robotic surgery was done by a surgeon in New York who performed a gall bladder operation on a patient in Paris. Such an operation was unthinkable then, but now it is a routine. New advancements in medical science have paved the way for making life easy for humankind as cures for diseases once thought impossible are now on the horizon. 
Just like medicine, it is hard to excel in any field, so learning and development are instrumental for the success of every organization. And Learning Management System (LMS) offers excellent solutions to this concern. An LMS for customer training can effectively provide excellent support for all stakeholders. Companies use it to organize and deliver learning opportunities.  

LMS for the Rescue
During the COVID-19 pandemic, just like many other technologies and tools, learning management systems flourished. It is used extensively across the board in virtually all companies and organizations worldwide. LMS is focused on online learning but supports other users, too, such as acting as a platform for online content. 
For a layman, LMS can be described as a piece of software like Google Docs or any cloud feature that most of us use. There are many examples of LMS in our daily lives for drafting content or using software like QuickBooks for accounting. But exactly what are the features that make LMS stand out, and why companies go for custom LMS development services is the big question. 
A good solution for custom services here is that LMS must help companies in training programs by simplifying functions like creating, managing, and delivering courses and other eLearning material. And offer a user interface that can be used easily by admins, instructors, and learners alike. This is also true for any company offering customer training. 
Blackboard and Canvas are two of the most popular LMS available in the market, having amazing features, with 28 percent and 21 percent share of institutions, respectively. 
Let me offer you five of the best features of a Learning Management System so that companies and individuals can benefit from it. 
1) Blended Learning Capabilities 
Learning Management Systems are now very much dependent on online training. But companies and organizations still need a blended approach that makes the work of an instructor easy. For them, LMS must be able to track online registrations for in-person training. Furthermore, information like SMS and e-mail is sent automatically to make trainees know everything they need for the training sessions. 
Custom LMS development can do the trick for all companies as it can pave the way for a hassle and trouble-free future. Please go through the following features that describe what I am trying to connote here. 
2) A Befitting Experience 
Any business wouldn't spend a handsome amount on buying an LMS until they are pretty sure it will work in their favor. The users that they want to help out include internal employees, external users, and channel partners, to name a few. A customized solution is the need of the hour, and a good LMS can fit the bill perfectly. 
An LMS lets you assign users to a specific user group. This ensures each group gets the training and information apt for them. Let me offer you an example so that you can get my viewpoint easily. 
People enrolled in courses related to finance won't be able to see anything related to marketing. Assigning finance professionals tasks related to the finance department will ensure excellent learning for them without getting confused.
3) Learning Management Systems for Support Compliance and Certification
Support compliance and certification are essential in many aspects, and it is one of the best factors LMS provides. Every company needs to follow several internal processes and government rules and regulations. Compliance with the regulatory bodies and industry regulations is also critical for companies to function smoothly without getting into legal trouble. 
Companies constantly need to track their employees' performance and offer them on-job training. Certifications and facilitating them through LMS is one way to ensure everything goes smoothly. LMS compliance also refers to training solutions conforming to government accessibility and using data security standards rather than some run-of-the-mill stuff.
4)
Native Integrations
LMS must offer great integration of all the major CRM and payrolls so that companies don't have to consider getting third-party solutions in this concern. Active Directory and other business systems are also included to make data syncing between departments and job functions isn't a headache for the top management. 
LMS makes life much easier for all business concerns as they all can see training completion data in their HRIS, and there is no need for them to go through different systems. This is a great feature for companies using specific training deadlines and wanting to enforce these. This can be used in preparation for monthly salaries, bonuses, and other purposes.
5)
Regular Updates 
Regular updates in any software are a given. Even perfect software requires some improvement based on user feedback, or with changing times, a need arises to make some critical changes in the software. For any LMS, keeping up with the industry trends is a requirement, and shying away from it is not a good sign. Its users must be informed about this feature if it has the capability or the feature to update itself regularly. 
The best way forward is to consider all the users' requirements and update the LMS regularly rather than offer a major update once a year. This will make it easy for the users to get familiar with the new features and updates, as one major update will be too much to handle for average users. 
Final Word 
The proliferation of communication technologies has changed at a rapid pace. Companies and organizations need to find tools to help them get their job done, and LMS is just the solution. It is also very effective when keeping up with the industry trends and regulatory standards, as discussed above. 
If you think you can add something valuable to this blog based on your experience or want to ask any questions, you are free to contact us. For any feedback too, please use the comments section below.