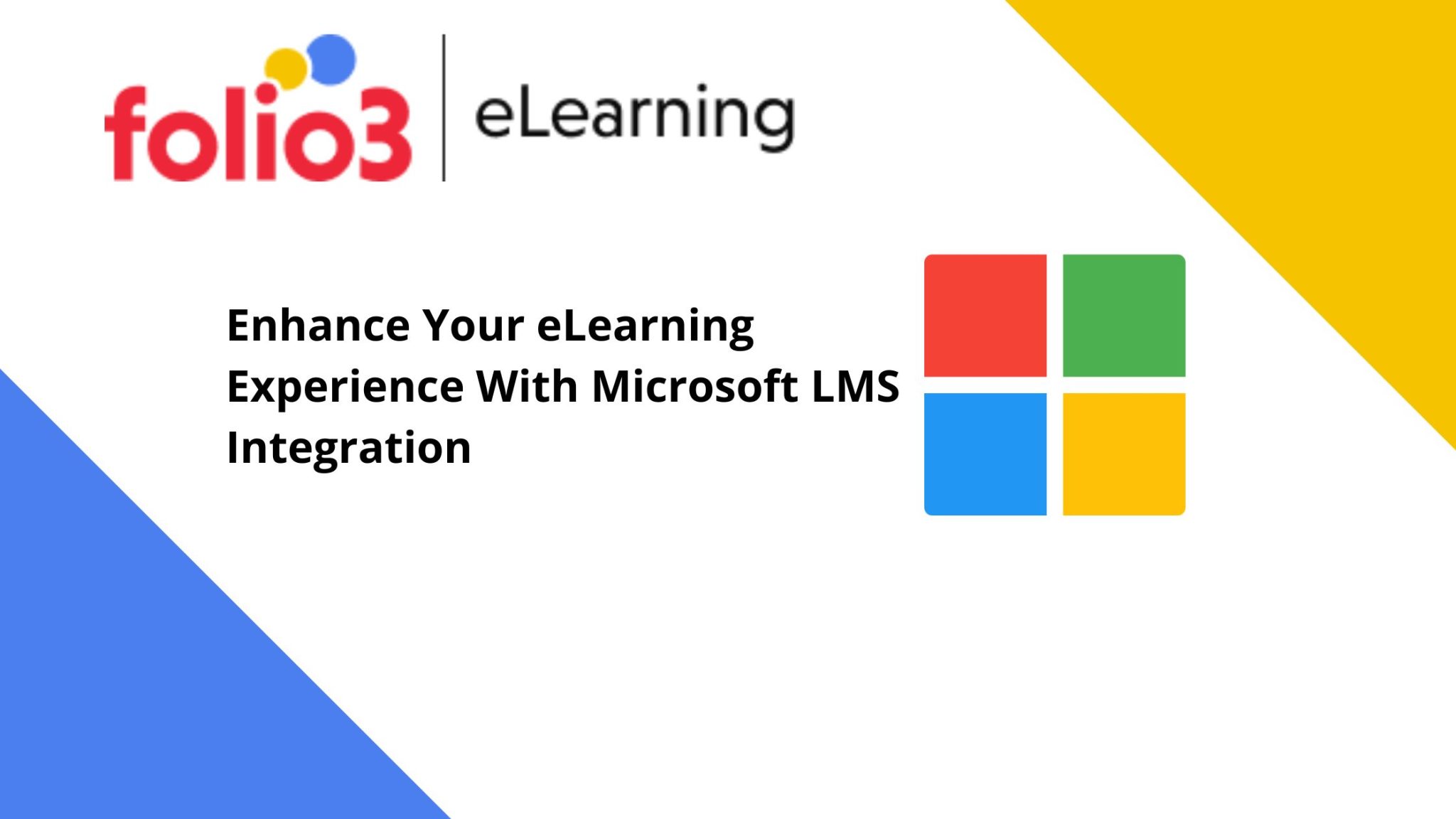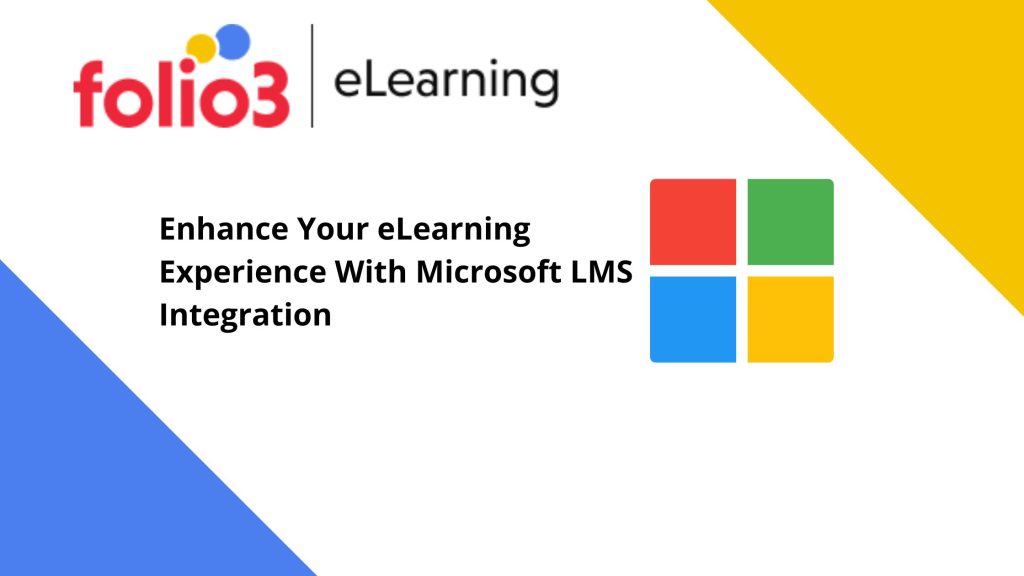 Introduction
An application that runs in a web browser called an LMS or learning management system assists learning organizations in managing and delivering online learning. It offers business individuals and students at educational institutions a portal and an online course library.
Executive Summary
A modern LMS offers a lot more than just eLearning courses; to encourage learning and knowledge sharing, an LMS also offers social learning and gamification capabilities. So we will be exploring what Microsoft LMS integration bring to the table to enhance your eLearning experiences. The article helps you explore how Teams work, key features, the benefits, and more.

How Do Microsoft Teams Work?
Multiple teams can all be accessible through a single interface thanks to MS Team's multi-team support features. The preferred output is instant messaging; however, VoIP calls and video conferencing are also available.
In reality, the video conference feature allows up to 250 individuals at once. The pool of shared documents that are available to team members can be accessed using the MS Teams interface, downloaded to a computer, or accessed through a URL that can be shared.
Integrating Microsoft Teams With A Learning Management System
Access to the whole LMS, including the content catalog, video collection, tests, and surveys, is available directly from the MS Teams interface.
Data from external apps can be presented inside MS Teams via a tabbed interface.
Within the chat experience, learners can receive notifications, such as reminders to finish any unfinished learning.
With single sign-on, students may access the LMS features, classes, and learning resources conveniently through a comfortable user interface.
Students can look for courses, sign up for them, access all kinds of educational materials, and track their development. As they finish their courses, they can accumulate points and badges. The learning materials can be examined, discussed, and distributed within the group.
Enhancing eLearning Experience With Microsoft LMS Integration
Technical skill is not necessary to use the features of the Microsoft Teams interface because it is very straightforward and simple to use. The MS Team may be tailored to meet even the most specific corporate needs and is simple to customize. The UI of MS Teams makes it easier to get important data.
Microsoft Teams improves teamwork, productivity, and communication among staff members or students by combining various types of collaboration into a single user interface. Users may simply link with the programs they need to fulfill their duties, including OneNote, Google Analytics, YouTube, Outlook, SharePoint Online, and Office Online. The necessity to leave the app in order to finish their work is removed through seamless interaction with third-party apps.
Extraordinary Communication
Project teams can send messages in different channels that are grouped by projects or departments, which improves communication. Type @ followed by a coworker's name or the name of the team to draw their attention in a chat or conversation channel.
Microsoft Teams offers a number of login methods, such as single sign-on via Active Directory or company-wide two-factor authentication. These protocols were created to offer users cutting-edge compliance and security features that enhance the security of their activities.
Key Features of Microsoft Teams For Integrating LMS
Channels And Spaces
These are private "rooms" where selected team members can chat and access documents. Different topics, themes, or sub-teams have their own channels.
Embed LMS
With embedded LMS, you can access the LMS directly from Microsoft. There is no need to change platforms. By doing this, you may manage and deliver training more efficiently and spend less time and money on other business-related tasks.
Web Calls, Chats, And Conferences
Users can plan numerous video conferences using these tools, share displays, and record meetings. Both one-on-one calls and calls with sizable teams are supported.
Discussions And Documents
Users of MS Teams can interact with documents in real-time.
Hierarchy
If your company has a complex organizational structure, the LMS can be used to share and duplicate that structure. Additionally, this will enable you to control the access and rights that your users will have on the platform.
Connections to additional apps:
A large selection of pre-made apps, add-ons, and connectors are available in MS Teams to help with app integration.
Repository
With this feature, you'll be able to link to files in Microsoft so users always get the most recent version or embed documents into LMS courses so users can see documents directly on the website. You can also import files from Microsoft into the LMS or upload files from the LMS into Microsoft.
Team Individualization:
Users can adapt the product using this functionality to suit their unique requirements.
Integrating Microsoft Teams In Education And Training
Schools and academic institutions can utilize Microsoft Teams to do a variety of things, including fostering collaborative learning environments, connecting with other students and faculty members, coordinating cross-institutional research, and more. With the use of its online conferencing feature, users may effortlessly access chats, files, assignments, and other resources from a mobile device, tablet, PC, or web browser.
While allowing teachers to build their class, add chosen students, exchange lectures, set assignments, communicate virtually in real-time, and provide tailored feedback all on one platform, MS Teams gives students the experience of being in a classroom. The ability for users to share screens and record calls is the best feature of MS Teams' web conferencing capabilities.
Final Words!
The MS Teams ecosystem will keep growing as more and more tools, knowledge, and data are integrated into routine tasks. The integration of Microsoft LMS integration creates the optimal environment for learning, collaboration, and communication.