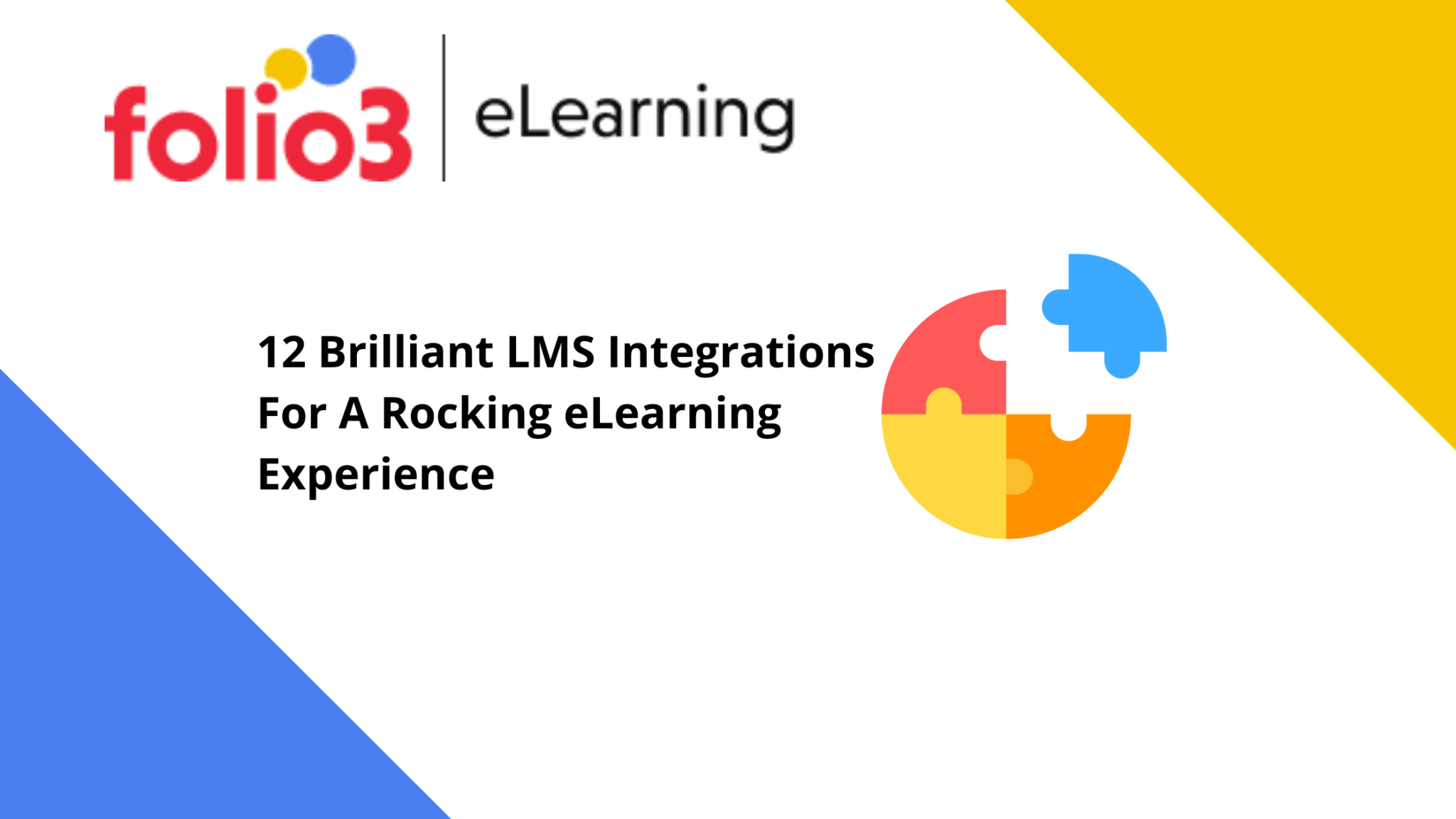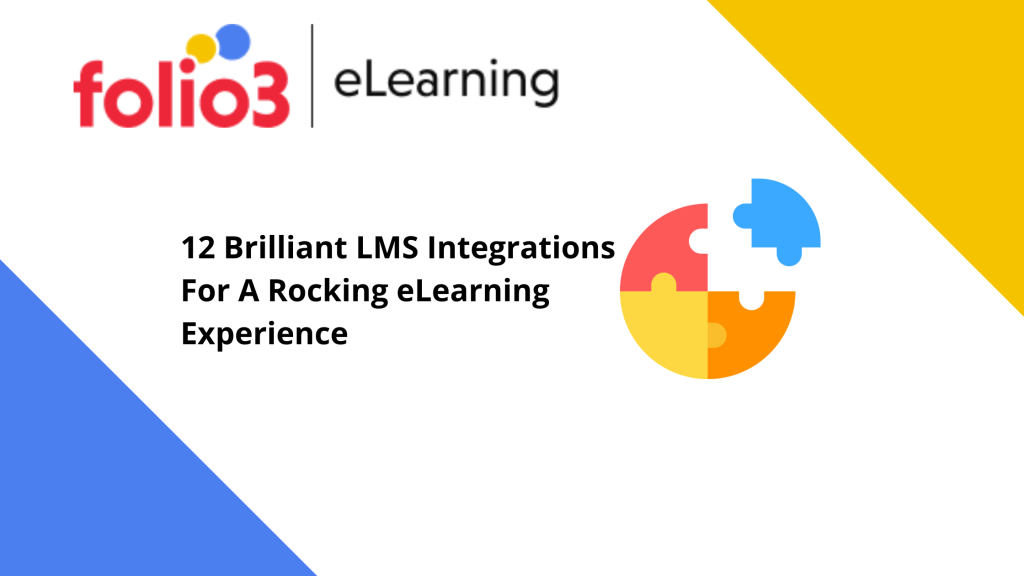 Introduction
We all know how technology has surpassed technology in most years, right? The same is true for learning management systems, though. They have developed into extremely sophisticated over the years, and a large part of that is due to all the various apps and pieces of software that can be integrated with them. The custom LMS integration solutions function as a digital toolkit to improve the LMS. However, it can be difficult to determine which tools are the most crucial despite the fact that they are available. Thus, we have investigated and examined each of the accessible LMS integrations. 
Executive Summary
When an LMS is connected with another piece of software, its usefulness rises and end users receive better outcomes. Our experts have curated a list of the top 12 LMS integrations that your eLearning platform must have in order to improve learning and development for you to explore in this article.

12 LMS Integrations That Are An Absolute Must
Your custom LMS integration must have the necessary training tools to function properly. 
Live Sessions Integrations
1) Zoom
A less expensive option for doing conferences and meetings in person is Zoom, a virtual meeting software that is perfect for video or audio conferencing. It can accommodate up to 100 attendees, making it ideal for small-scale LMSs. Additionally, it's simple for anyone to join meetings because all you need to do is input the meeting ID and a passcode.
2) Gmail Meet
A virtual meeting room, Google Meet integrates with other Google applications. It is suited for holding meetings for up to 100,000 people in large organizations. Additionally, it integrates with other Google tools so you can use the platform, and has a solid security framework to protect your files and movies.
Email Integrations
1) Gmail
Gmail's conversational thread feature makes it simple to categorize emails, plan meetings, and retrieve communications. Additionally, it provides free 15GB of cloud storage, excellent security measures, and excellent platform compatibility.
2) MailChimp
A tool for creating email lists and running marketing campaigns is called MailChimp. To get feedback and grow your business, you may generate newsletters that look professional and use MailChimp's landing page and survey builders. For companies with fewer than 500 customers, it's also free.
Team Communication Streamlining Integrations
1) Microsoft Teams 
The Microsoft Office suite includes Microsoft Teams, a communication solution for the workplace that works well for online meetings and teamwork. Messaging, file sharing, and video calling are all supported. Teams can support up to 10,000 users at once and includes inbuilt calendar tools to keep track of meetings and appointments. Additionally, it permits file sharing, making it simpler for tutors to distribute educational materials to students. 
2) Slack
The purpose is to gather everyone in one location to exchange ideas and work towards shared objectives. The great thing about Slack is that it functions as an integrating LMS for onboarding new team members who can access old chats and communicate with one another directly or through channels. 
Project Management Integrations
1) Airtable
Data management and team collaboration are made easy using Air table. It's ideal for compiling data from your LMS and producing a readily searchable database. It contains a spreadsheet capability that makes it simple to arrange the data and enables team collaboration. Kanban boards, personalized displays, and file sharing are all possible.
2) Trello
Trello is a virtual workspace that facilitates team project collaboration. To assign work and track deadlines, it makes use of boards and cards. Team members may easily add notes and comments to tasks using the Trello app, keeping everyone informed at all times.
3) Miro
Using the online whiteboard Miro, remote teams can collaborate even when they are in separate cities. Due to the fact that it promotes teamwork, it's excellent for LMS integration. To organize your work, you can create notes, designs, and templates. Additionally, it contains phone calls, video chat, and chat features.
4) Notion
The Notion is an efficient application that supports note-taking, planning, and project management. It can be used by students to plan their timetables and make sure they meet commitments. Because you're able to save and arrange pertinent material, it's also excellent for research. You can export or import data from other sources, make notes, and reference notes.
Salesforce Integrations
1) Salesforce
Salesforce is an industry leader in CRM platforms. You may increase employee productivity and sales by combining Salesforce with an LMS. Within your Salesforce account, you can administer online training as well as train your sales representatives, channel partners, and resellers.
The combination of Salesforce and LMS simplifies the procedure and empowers teachers to make informed decisions. Along with producing meaningful insights, it also enhances user experience. CRM integration with LMS enhances business ties with customers through customer data analysis. In the end, this increases sales and client retention.
Video Recording Integrations
1) YouTube
The second-most accessed website in the world and the monarch of video platforms, YouTube offers top-notch tools for making videos. It's a fantastic method to reach a worldwide audience with 3.7 million, on average, videos uploaded each day.
It is accessible from anywhere in the world and is free. Additionally, it enables creators to produce an endless supply of video content. YouTube videos can be found via search engines and are available on practically all devices.
Conclusion
When you combine an LMS with other similarly powerful tools, its potential is multiplied by several. You can select the technologies you need to combine based on your business needs, but you should never undervalue the power of LMS integrations. With these integrations, a business is able to accomplish essentially anything. 

FAQS
Which LMS integration tools work the best?
Depending on the kind of platform you have, there are several integration solutions you can employ. The greatest integration tools for LMSs include video conferencing, scheduling, teamwork, and communication tools. ‍

Why should your LMS integrate with APIs?
Your LMS can interface with other programs through their APIs with the aid of API integration. It supplies your LMS with pertinent data to improve performance. In essence, integrating with robust external software makes your LMS more advanced and unstoppable.