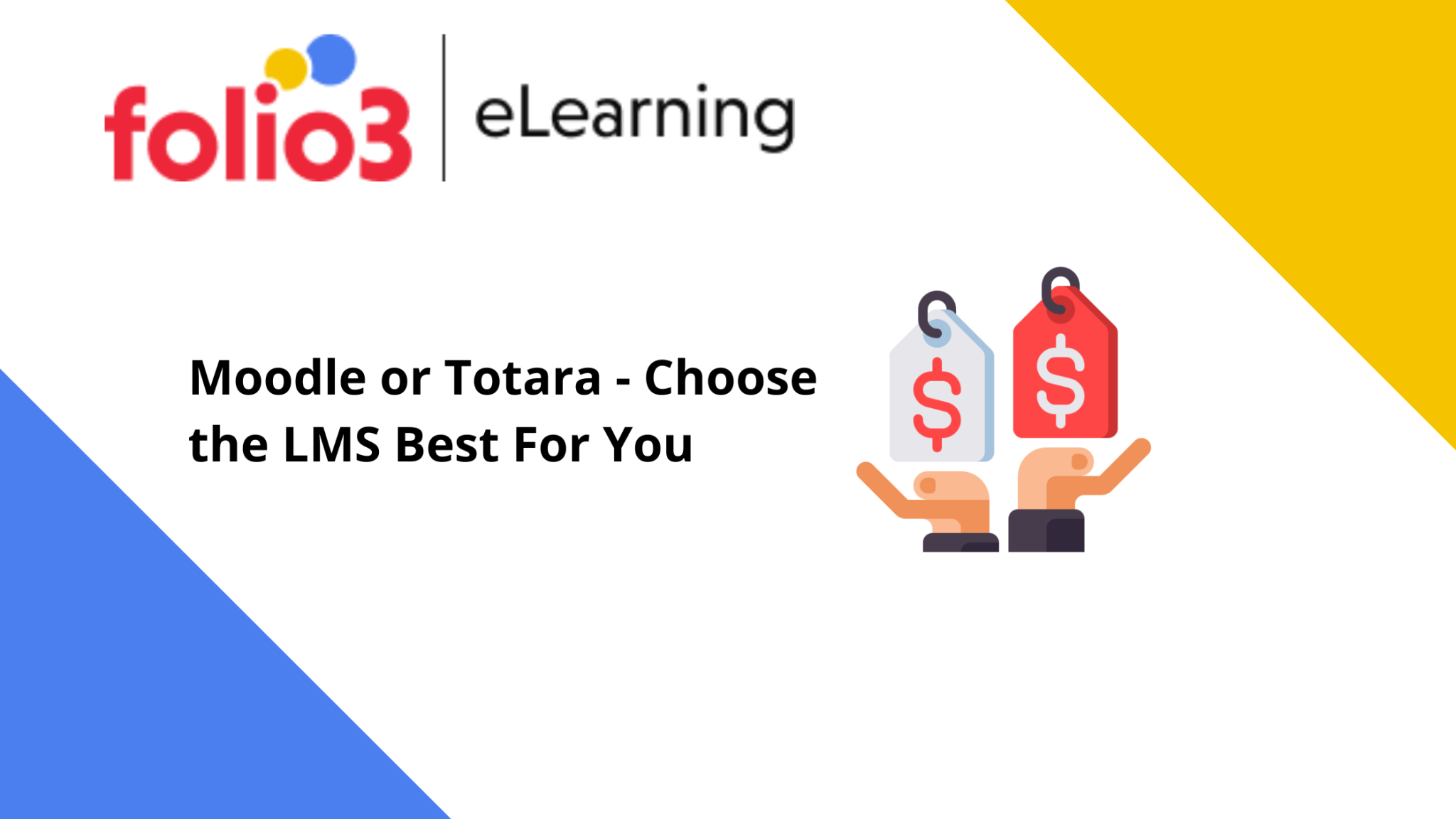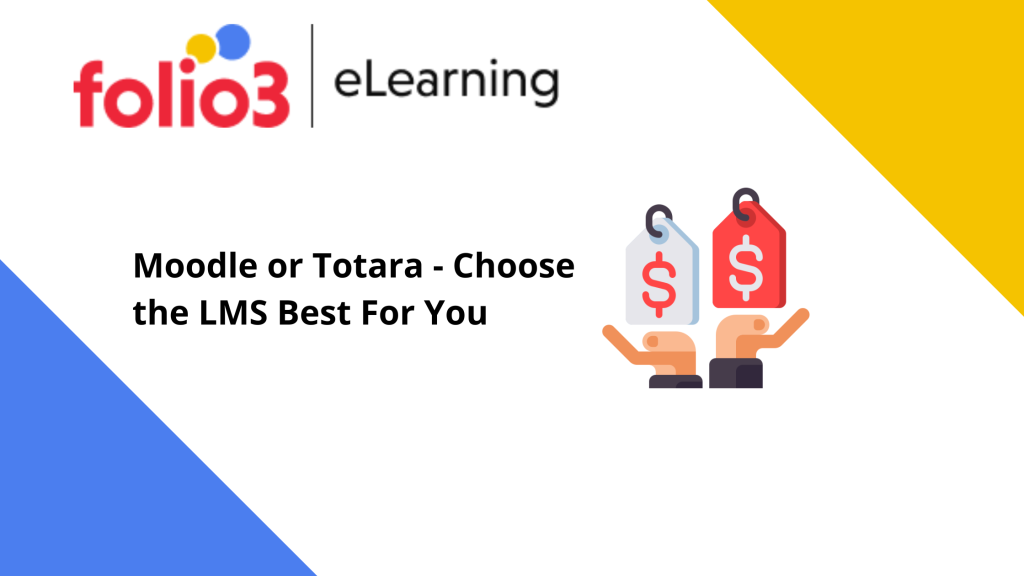 Moodle and Totara are two somewhat cryptic names that are familiar to everyone who has spent even a little time researching the area of e-learning and learning management systems. Both are open-source learning management systems (LMSs) that are 'free' to use and are used by millions of people worldwide. 'Free' can refer to several different things when referring to an LMS (more on that later), but in the long-running competition between Totara VS Moodle, everything matters.


The best way to compare Moodle VS Totara is to remember that Totara was designed as an enterprise solution for businesses rather than education. Moodle was initially created as a free alternative for educators to create e-learning content, with a focus on collaboration and continuous development and evolution. With varied degrees of popularity and acceptance, Moodle has undergone a number of changes throughout the course of its 15-year history, from Moodle 1.0 in 2002 to version 3.0 planned for this year.
Moodle Vs Totara: Which One Is Better
Moodle Vs Totara – Pricing
The Moodle source code is, in fact, available for free download, but the real question is how much it will cost you to use Moodle until you have an LMS that you are satisfied with. Despite its features, Moodle isn't for everyone and typically needs a lot of internal development before it can be made available to your students. If you have the money to spare, access to competent engineers who are familiar with an LMS, and lots of time, Moodle in all of its conceivable variants might be the solution you're searching for.
Totara, however, might be the best option if you're searching for a ready-made eLearning solution for your business. It is a well-known customized version of Moodle that is still a free source but has some additional charges. When comparing Totara vs. Moodle, keep in mind that Totara was created with organizational needs in mind while Moodle was designed with education in mind.
Moodle Vs Totara – Competencies And Learning Paths
Unfortunately, the basic Moodle code does not include learning plans, which are a crucial component of an enterprise LMS. In the context of a corporate setting, where various tasks and positions demand different combinations of courses and content specific to them, the capacity to specify which courses should be studied for individuals or a group makes a significant impact.
'Competencies' are a Totara feature that Moodle lacks that are linked to the learning programs. Competencies are similar to learning plans in that they consist of a series of lessons that must be completed in a particular order to advance. They can also be associated with a particular work role or organization. The skills and information needed to evaluate staff performance are defined by competencies, which may also include extracurricular activities like watching a crucial video or reading a pertinent book.
Moodle Vs Totara – MULTI TENANCY
Multi-tenancy is a feature that is quickly becoming standard among third-party LMS developers. Although multi-tenancy is not a standard Totara feature, the best LMS development company has created a plugin that enables it. For those who are unaware, multi-tenancy refers to the ability of an administrator to build up several "tenants"—which can represent several departments, partners, vendors, or customers—each with their own branding and exclusive access—with a single LMS license. 
Moodle does not enable multi-tenancy, which could be problematic if your company has many departments spread across different sites or if your channel partners need their customized learning environments.
Moodle Vs Totara – System Roles
While Moodle can only support admin, learner, and tutor roles, Totara not only includes these but also supports roles with business significance, such as manager, area manager, assessor, etc. This increases its adaptability and encourages the usage of auto-enrolment depending on the function.
Moodle Vs Totara – Upgrade Path
A seamless upgrade route from Totara to Totara's complete line of eLearning platforms is also provided. As a result, companies also have the freedom to simply upgrade their LMS as their company requirements alter and expand. This is a practical solution to acquire any supplementary capabilities that might be required in the future.
Choosing THE BEST For Your Business
The decision between Moodle vs. Totara largely depends on your needs and money. What features are required, and how much money are you ready to spend, to guarantee that your staff or students have access to the training and tools they need? It is crucial to be aware of the effort required to convert Moodle into a usable learning management system (LMS), much less one that is tailored to your requirements and compatible with your branding and identity. Are you an institution of higher learning or an organization?
Moodle was created for educators to have access to a platform that would allow them to track and monitor learning within their own institutions, not for businesses. Totara, on the other hand, is a highly customized, enterprise-ready LMS that is designed primarily for corporate demands rather than those of educational institutions.
Conclusion
Totara is a robust yet user-friendly learning management system (LMS) that is ideal for smaller businesses or those that don't require the most complex eLearning requirements.
Totara has far more business-friendly features when compared to a Moodle LMS, which is frequently seen as the best choice for smaller organizations, especially in areas like automation and reporting, course and audience administration, and offline/virtual learning.
It might be difficult to evaluate and choose the best LMS, but doing so is essential to achieving your business goals for eLearning both now and in the future. The easiest way to choose between Moodle vs. Totara is to which one satisfies your business eventually.