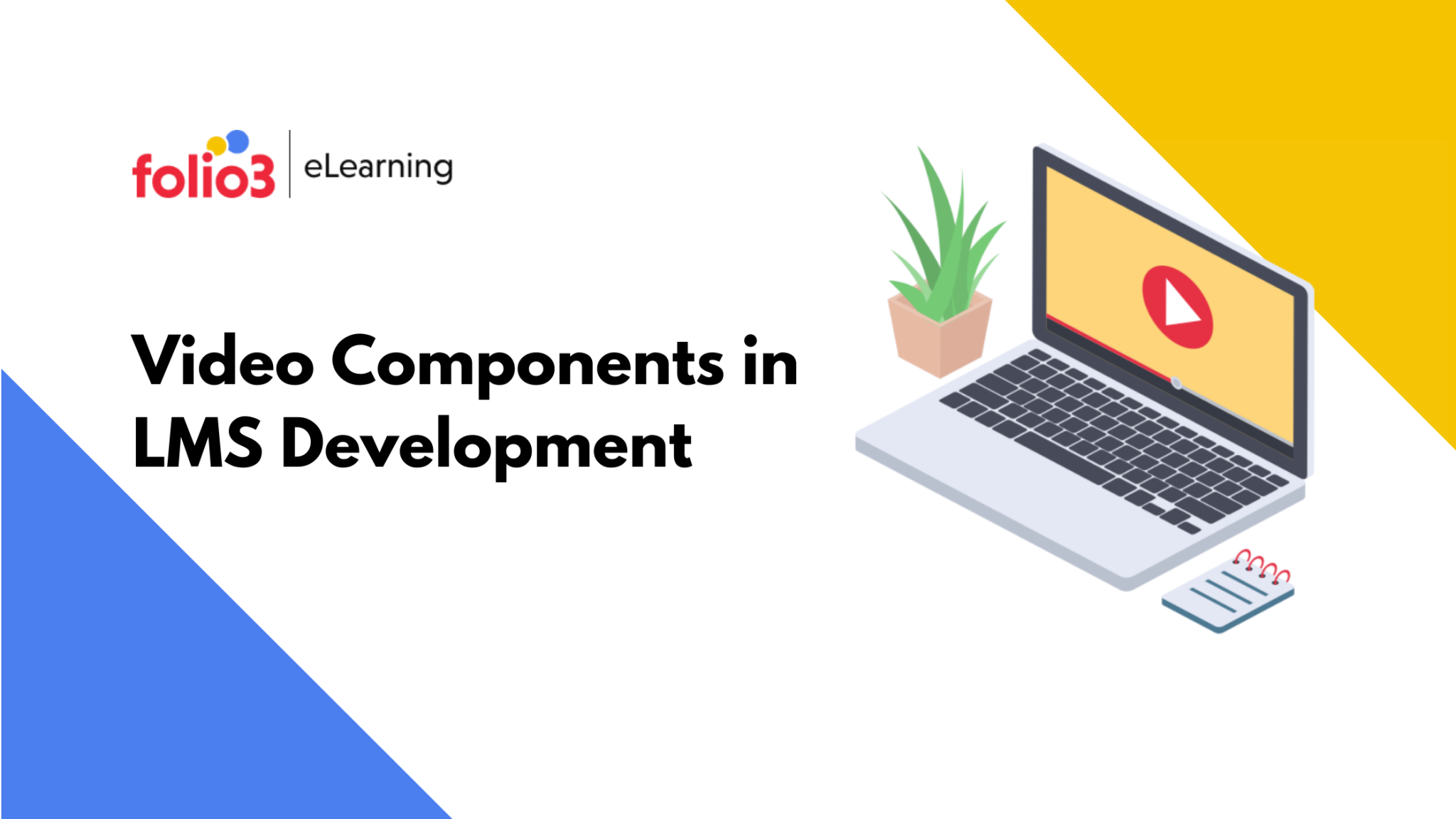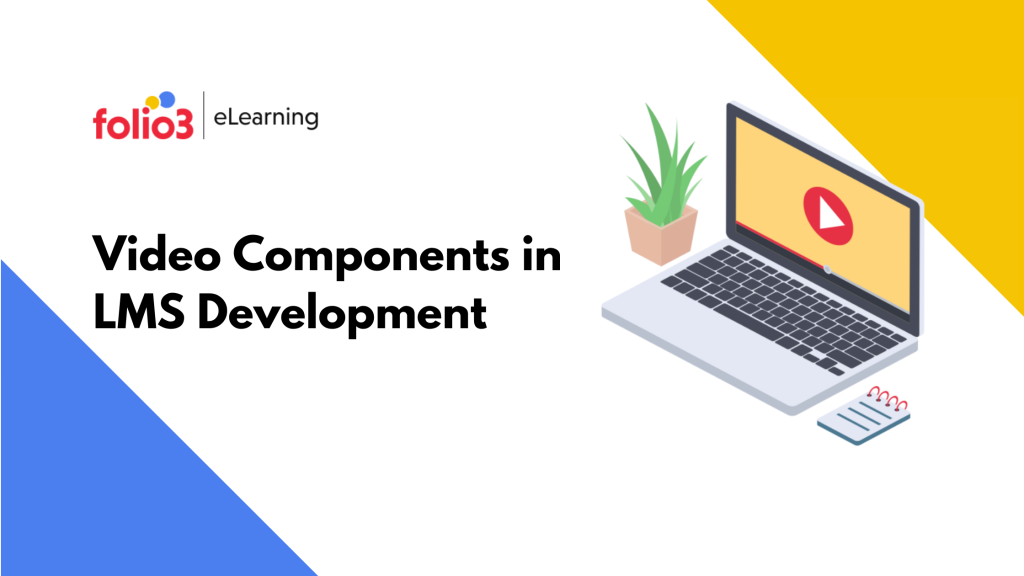 Why You Need Advanced Video Components in Learning Management System Development
What comes to mind when you're thinking of a modern LMS? You automatically think of a learner-centric platform that enables users to take responsibility for their training and learn at their own pace. From a learner's perspective, you want a system that can enable you to learn the maximum amount without putting in the least amount of effort. From a business perspective, you want a highly customizable environment with different modules and components that can be utilized both as standalone modules and also as part of an integrated custom learning management system. An integral component in these is the advanced video component or video-based learning, which is getting even more popular today because it facilitates learners to learn at their own pace.
But What Are Advanced Video Components in LMS?
LMS systems today are designed to be able to support text as well as all other learning media including videos, so then how are advanced video components different? What are they anyway?
Advanced video components entail capabilities that do not currently exist in most Learning Management Systems today. For instance, live streaming actual classes being held. Whether we are talking of conferences or compliance updates, most LMSes don't offer support for live broadcasting, which is sometimes essential to learn and even interact with the instructors with questions and answers. Likewise, advanced video components offer the option to search within videos so for instance, if a learner wants to search for a certain concept in a video he can simply look it up and jump right to it. Advanced video capabilities basically offer additional custom features to facilitate learners and deliver a far more engaging learning experience.
Learners today are visual learners. They would rather watch a lecture or a gamified interactive video that helps them learn at their own pace, rather than go through paragraphs of text. They would also rather jump to exactly the concept they want to be explained, even with videos. Custom learning management systems help manage a significant part of e-learning and they enable organizations to scale their learning efforts in a structured and highly comprehensive manner. But even then, most LMS solutions fall short when it comes to advanced video components in LMS and related capabilities because most learning management systems aren't designed to support this level of video-based learning.
To counter this, LMS API integration can be used, so that course content designers can leverage modular functionality in the form of video components in LMS via enterprise video platforms. An enterprise video platform manages video capture, storage, streaming, delivery as well as distribution in a user-friendly but powerful platform that is specially designed to meet and support modern learning needs.
The Benefits of Using Advanced Video Components in LMS Development
If you need more reasons than the ever-increasing demand for additional features in video-based learning components as part of your LMS, fortunately, there are many. Videos generally tend to have an "insatiable" appetite even if they're on boring topics, whereas no one enjoys reading long mundane paragraphs of text. Companies want a platform that can handle network challenges and bandwidth issues when managing video streaming and playback. They also want automatic transcriptions and to be able to search inside videos. Here are some benefits of integrating your LMS with video-based learning platforms:
Advanced

video-based learning

supports bite-sized microlearning at the learner's pace, or whenever a teaching moment is required. It also facilitates learners by letting them search for the exact concept they need knowledge on and jump right to it in the video.

Video-based platforms enable you to manage massive video files using adaptive bitrate streaming and also caching videos at multiple points in the network, resulting in minimal buffering and much faster playback.

These platforms support on-the-go mobile learning which is the preferred medium in this day and age. They offer automatic transcoding capabilities and ensure that the videos are responsive and compatible with every system or automatically converted into formats that make them viewable.

Video-based learning

platforms allow you to edit the videos, which is something even the most advanced Learning Management Systems do not offer as part of the system.

These platforms can help you create interactive videos that help your learners gain and retain knowledge faster because they are able to interact with the medium, which also adds a fun element to it.

They let you live stream learning activities you hold like any conferences or training workshops.

Lastly, video CMS platforms enable detailed video analytics, which helps you understand how your learners are learning through the videos and how they are interacting with them.
Since LMS systems don't manage advanced video features very well, you can still gain from video-based learning by integrating your LMS solution with an enterprise video platform or CMS, which can cover all your video learning needs. Many organizations are using these platforms to manage their video learning content alongside their main custom learning management systems.
Do you need to learn more about how you can incorporate video learning and gain from using advanced video components in LMS? Reach out to our experts for a quick chat!