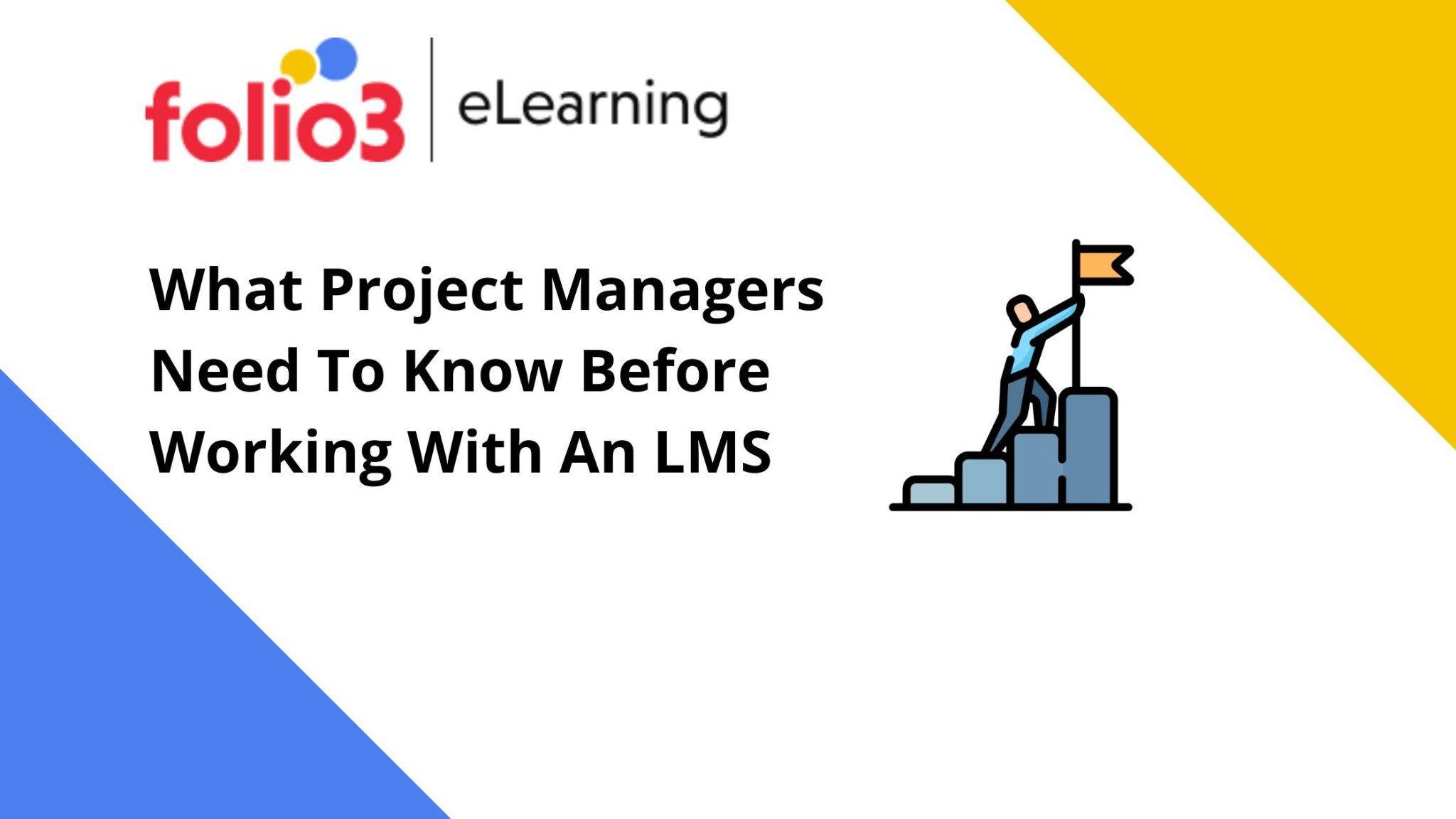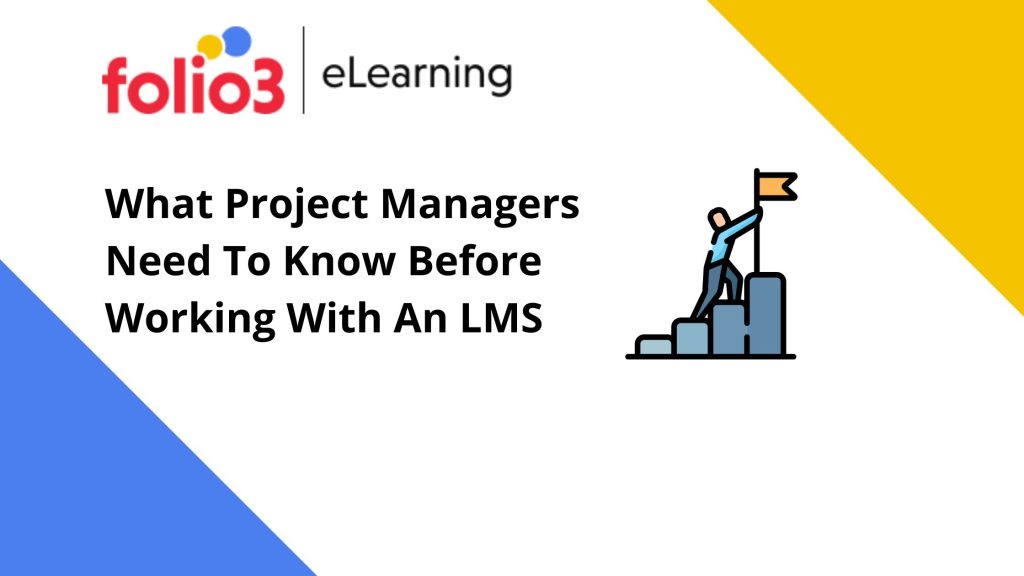 What Project Managers Need To Know Before Working With An LMS
Congratulations on the new learning management system that has been approved (LMS). Despite having no prior project management experience, you also learned that you are the project manager of the new custom LMS development.
Although project management is a distinct career, gaining expertise in it will be fantastic for your resume. People perform it daily, but now you have to execute it without the benefit of extensive instruction or prior experience.
We'll go through the fundamentals of project management so you can keep your technology project on track, within budget, and headed for success. This article will provide you with a brief overview of an LMS and explain how you, as a project manager, can use it to your advantage when working on a project.

What Is An LMS?
Learning Management Systems are tools that, when used properly, may be used by everyone. They have been booming over the past few years but have been significantly enhanced by the quarantine.
As you might infer from the name, LMS is a term used for online apps. It can bring together individuals from all over the world for a single educational experience. Academic institutions switched in great numbers to these platforms during the epidemic to give their learners digital educational experiences and connect them with instructors. On the other hand, numerous businesses have been utilizing these settings of Custom LMS Development to provide their employees, regardless of level, with the correct training they require to hone the skills necessary for their professions.
Different Varieties And Forms Of LMSs And How Do They Differ?
Experts claim that this is typically how custom LMS development are categorized (see below). You'll discover that understanding the qualities of the items you'll be designing will help:
. Downloaded Or Online
When creating an LMS, you must decide whether you want it to be web-based or something that users install on their devices. Web-based LMSs are popular due to their advantages as the internet grows. We can only anticipate that it will stay that way.
. Hosted Or Proprietary
If you plan to create a web-based learning management system, you must decide whether to host it within your cloud or download it from an outside source. This will rely on your availability, finances, and—more importantly—the kind of training you hope to provide.
. Commercial Systems Or Open-Source Software
Similar to the hosting conundrum, you must decide whether to use open-source software or have your team create your LMS from the ground up. Once more, you'll need to decide which option is most practical for the training you're interested in providing.
What Information Must A Project Manager Have Before Working With An LMS?
Regardless of the LMS type you select, you should be able to evaluate all potential paths and comprehend that they should all go to the same destination as a project manager.
The first step in the initial phase is to mentally and verbally structure the big idea. You should be aware that anything might change at the last minute, not just in this field but in general when working as a project manager. As a result, you must be ready for any eventuality and work to resolve current problems or introduce new ideas.
As I mentioned earlier, conducting field research is essential since you will be expected to be ready to take action and offer answers or potential workarounds. The features and functionalities you are integrating into your project should be understood by you so that you can demonstrate confidence and make adjustments as necessary.
However, during the actual execution process is when you'll learn the most. Be prepared to continually learn new skills and improve every aspect of your project. Every step of a project will have a different result, and you'll need to use new tools and strategies to modify your course and continue moving in the direction the project is trying to go.
"By neglecting to prepare, you are planning to fail," remarked Benjamin Franklin. You will be responsible for making sure that plans are well thought out and carried out; communicate with your team, keep them updated, and be ready to mentor and provide resources as needed so that your team and other stakeholders are aware of what needs to be done and what the client hopes to accomplish with your system.
What Are The Essentials For An LMS Project Manager?
. Charter Of The Project Description
As a project manager (PM), one of your first tasks should be to create the project charter, which serves as both the project's and the PM's legal authority. A charter unites everyone so you can prevent issues in the future. In order to better prepare for the work ahead, creating a project charter force you and your core team to go through the project planning process.
The main components of a project charter are listed below.
1) A Project's Goal
What you're doing and why—the new technology's business case and how it ties in with the goals of your company.
2) Project Specifications And Deliverables
Important project deliverables and major stakeholder requirements.
3) The Sponsors
The designated project leader.
4) The Stakeholders
People who are affected by the technology, such as system users or users of system data.
5) The Scope
The most crucial element for stakeholders to comprehend is what the project will provide because it controls their expectations.
6) The Timeline
Knowing all deadlines and execution dates is the most critical thing to be aware of for a project manager.
7) The Budget
Consider employing consultants or temporary workers to assist you with business analysis, specifications, decisions, and/or implementation, as well as other services your vendor does not offer, in addition to the technology itself. Never assume. Just Ask.
8) The Responsibilities
Roles and responsibilities of team members
9) The Risks
Project threats include unanticipated work, important staff departing the association, or changes in needs.
10) The Constraints
Anything that could limit or determine how the project team works, such as the project's budget, schedule, scope, business interruptions, or market changes.
11) The Assumptions
Check assumptions to see if they are accurate, such as personnel availability, staff performance (skills and knowledge), the correctness of project milestone dates, or vendor delivery timelines.
12) The Success parameters
Use quantifiable measures to describe what success looks like.
13) The Signatures Of The Sponsor And The Participants
Their signature makes them accountable for their roles and duties and (hopefully) stops them from subsequently claiming that they believed X to be within the project's scope.
A Reliable Custom LMS Development Project Manager's Checklist For Implementing Training
This trainer project plan contains a checklist with all the procedures you need to complete the launch for each stage of implementation. Here is a summary of the steps in a project plan for implementing an LMS.
. Developing Your Training Plan
You must establish relationships with key players at this stage and develop your execution strategy. The project plan has smaller tasks like responding to:
What are your objectives and performance metrics?
Who is going to use this LMS?
What are the start and end dates, as well as the task owners?
. Developing Content
You must decide how the content will look before you start posting it to your LMS. You will include information on sub-steps like:
Identifying your content requirements
Detecting content voids
Choosing a course's structure
. Improvising User Customization And Experience
The success of your LMS depends on how well customers use it. Make sure you've taken the necessary steps to ensure a simple, seamless UX, including:
reviewing the available themes, the required branding, and any custom Cascading Style Sheets (CSS)
Making a domain name decision and confirmation
Choosing the log-in strategy
. Creating a marketing and communication strategy
Customers will need to be informed clearly of any product updates. Walk through processes while using the LMS project planning checklist.
Setting marketing objectives
Choosing the sender of marketing communications
identifying the communications' content
. completing technological installation and integrations
Setup of WebEx/GoTo with SFDC connection and Single Sign-On (SSO)
The process of launching your LMS project is nearly complete. It's time to take the following actions to make sure the technological experience is polished:
. Testing
The last thing you want to deal with while launching your LMS project is a glitch that ruins the user experience. Make certain to, among other things:
User experience testing end-to-end
experience as a test manager
Review the administrative experience
. Launch
It is now! Your project was successfully launched to clients after careful planning. Even after the launch, you can continue to use the LMS project planning template as long as you follow these guidelines:
Analyzing data to make sure users are signing up
obtaining user feedback
extending to new clients
. Post-Launch
Finally, to successfully complete your project, use our LMS project planning template:
Review user comments
Adjust your procedure or content as necessary.
Plan the project's follow-up phases, if necessary.
To accomplish your goals, you need to plan, organize, and manage your resources; in other words, you need project management.
The Project Management Institute does not certify the majority of training professionals as project managers, even though project management skills are becoming a more crucial component of a training professional's toolkit. If your company isn't handling the creation of educational initiatives as a project, it should.
. Tools for Project Management
Numerous tools are available that can be used to manage projects properly, and the majority of them make it simpler to manage the life cycle of a project. Regardless of the tool you select, be sure it has the following essential components:
Does it keep track of particular outputs?
Do the tasks listed have specific deadlines?
Each work has a personal responsibility ascribed to it.
Deliverables, deadlines, and responsibilities are the three things that need to be managed to keep your learning initiatives on schedule.
. Forecasting And Planning
The capacity to predict the resources and time needed for learning initiatives is another facet of project management that training professionals need to take into account. You can frequently predict resources for new initiatives by simply using past experiences as a guide. The duration of a new project can also be determined with the help of traditional project management techniques like work breakdown structures.
. Continuous Communication and Success Definition
To keep partners and stakeholders informed about initiatives, there are many different ways to communicate. These resources range from conventional conference calls and project status meetings to more advanced shared files and real-time updates.
One straightforward rule should ultimately be followed when deciding on the best channel and regularity for project communication: ask. Varied stakeholders possess higher perceptions; some might want in-depth status updates while others might only want a quick call to talk about a few specific concerns. Learn what the project stakeholder wants, then meet their expectations.
A learning project's success is determined by answering a few key questions, such as:
Was the project finished on schedule?
Was the project finished on time and within budget?
Have the project's learning and performance goals been attained?
Conclusion
Working on educational solutions at any level may motivate you and have a great impact on the world, which is what makes this job so beautiful. As a project manager, I am looking forward to creating various LMSs that will democratize access to education and produce high-demand skill sets for everyone who wants to learn. The ability to develop continuously and the requirement to continue learning to stay on top are the most fascinating aspects.
That is where a project manager with your skill set would be useful. Custom LMS development is unquestionably a choice if you're seeking a niche where you could further your professional development as a PM.