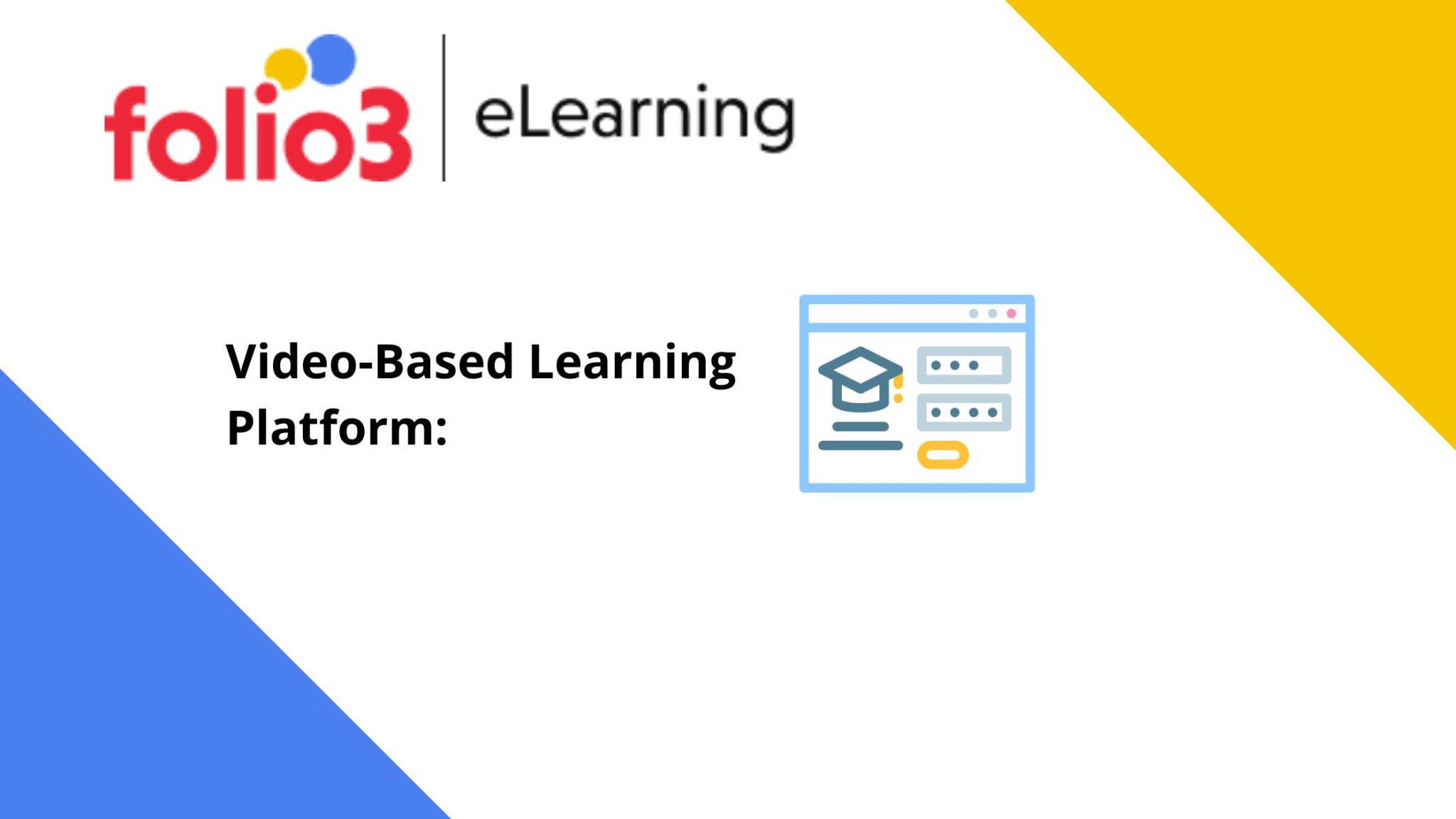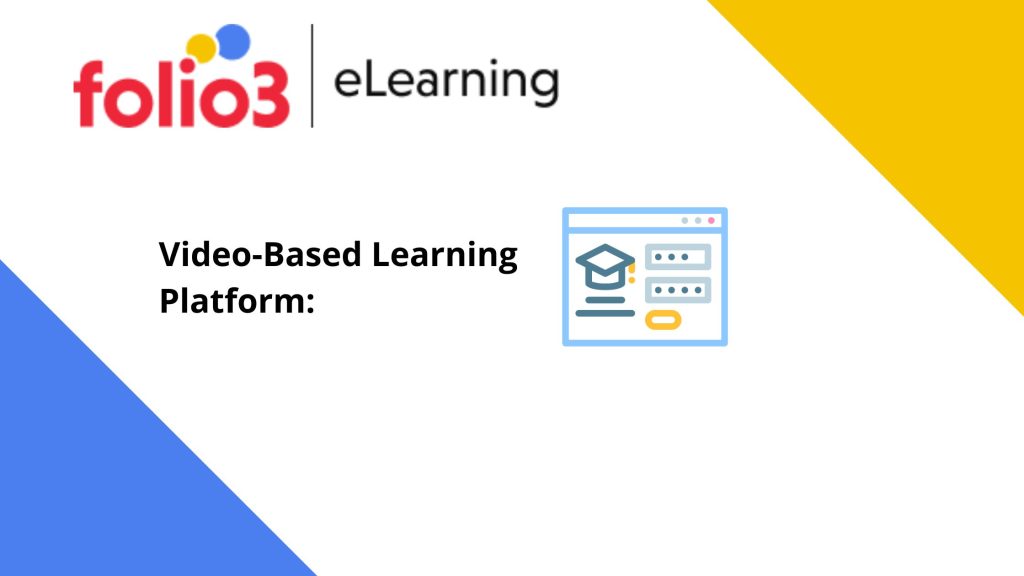 Considering developing an online learning tool with video content? Because this is the ideal time to build learning tools with video components in LMS. The eLearning trend is becoming more widely accepted throughout the world.
Today, video lessons and virtual classrooms are used by the majority of educational institutions to give lectures. The demands for video-based learning platforms have increased dramatically as a result of the sudden increase in demand for eLearning.
Hence, now is the ideal moment to enter this market equipped with the ideal tech stack, features, and added advantages. Let's get started with creating a video-based learning platform.

7 Steps Guide – Process to Create a Video-Based Learning Platform
How do I build a video-based learning platform? Let's dive right into it.
Step # 1 – Identifying The Target Market
Prior to taking any further action, you must carry out a market study to identify your target audience. eLearning systems, after all, have advantages for people other than just college and high school students, such as employees and people searching for new job opportunities.
You must also take into account the demographics, main goals, and learning interests of your users. You can create an eLearning platform and successfully market it if you have a clearly defined user portrait.
Step # 2 – Developing The Vision For Your Platform
Your product's appearance and main purposes should be part of your strategy. At this point, you should also begin considering your product's specs and the necessary features.
If you can't explain your product and objectives to a group of designers, developers, and investors, your vision isn't full. Make sure you have all the answers to the queries about how you'd like your product to operate.
Step # 3 – Creating A Suitable Business Strategy
You can prepare for and predict future revenues with the help of your business plan. You might need a professional consultation to discuss your goals and study the market.
At this point, it would be beneficial if you also thought about the platform's monetization strategy. Choose whether it will be a business partnership, a subscription-based service, a premium account fee, or a service that allows users to pay for individual classes.
To be ready for both best and worst-case situations, you should also develop both pessimistic and optimistic strategies. Once your plan is complete, you can now build a video-based learning platform.
Step # 4 – Onboarding Finest Development Team
It is one of the most important factors in the development of a video-based learning platform because it will decide the usability and dependability of the platform.
It is strongly advised that you delegate the development process to a software development firm rather than building an internal team. It's because outsourcing is considerably cheaper as well as quicker than developing an internal team, which takes a lot of time and money.
It can be difficult to choose the best development team, however, you ought to base your choice on their degree of experience and familiarity with building video-based online learning platforms.
The most suitable technologies for the platform you're developing can be chosen with assistance from a seasoned software development vendor, who can also help you at every stage of the process, from planning to delivery.
Step # 5 – Developing Your Development Strategy
The software development provider will be able to help you with this stage if you have selected the correct team. For instance, their business experts might assist you in creating a technical requirement, which is a detailed description of the features, technological architecture, and stakeholders of your project.
You will need to approve each step of the development plan, ensuring that you retain full control over your undertaking. Once finished, you can begin the production phase.
Step # 6 – Creating Your MVP
An MVP is required to try the market and evaluate the good without requiring a lot of time, money, or effort. To decide which features are worth introducing first and which are essential for a competitive platform, you and the others will review the complete list of features you'd like for it.
For instance, having a thorough search function is essential but recognizing faces is not the most important requirement. Later, the elements that you did not select can be added. In this stage, your development team is going to be hosting, testing, writing code, designing the UI/UX, launching your platform, and making the technical diagram.
Step # 7 – Review And Revise
It is essential to develop and improve a website to make one that is comparable to or even better than Udemy. You'll start getting comments after your platform goes live. By using analytics to monitor user activity, you can quickly find out what functions people use the most, how they discovered your platform, and the level of interest they have in it.
With the help of this information, you can decide which features to enhance, what components of your video-based learning platform are effective, and what problems may exist. You should continue to pay attention to the users and regularly update your platform even after the first month of collecting and analyzing feedback. This will help you remain competitive.
Conclusion
On the internet, video is the type of material that is most frequently viewed. It follows that the fact that the best and most influential video-based learning platform heavily depends on videos to instruct is not surprising.
Online education is more important than ever for companies, educators, and students as the market expands and increases. As a result, a lot of companies have been creating online learning systems in an effort to launch a prosperous video-based education business.

FAQs
What is a video-based learning platform?
A video-based learning platform is a software platform that provides educational content in the form of videos, either as a standalone learning resource or as part of a larger e-learning program.
What are the benefits of using a video-based learning platform?
Video-based learning platforms offer several benefits, including engaging and interactive content, flexibility and convenience, personalized learning, and increased learner retention.
What features should a video-based learning platform have?
A video-based learning platform should have features such as video hosting and delivery, course creation and management, analytics and reporting, social learning, gamification, and mobile compatibility.
Can a video-based learning platform be used for corporate training?
Yes, video-based learning platforms can be used for corporate training, including employee onboarding, compliance training, and professional development.
How can a video-based learning platform be integrated with other learning tools?
A video-based learning platform can be integrated with other learning tools, such as learning management systems (LMS), content management systems (CMS), and authoring tools, to create a comprehensive e-learning program.
Can a video-based learning platform be used for live streaming?
Yes, some video-based learning platforms offer live streaming capabilities, which can be used for webinars, virtual events, and real-time training sessions.