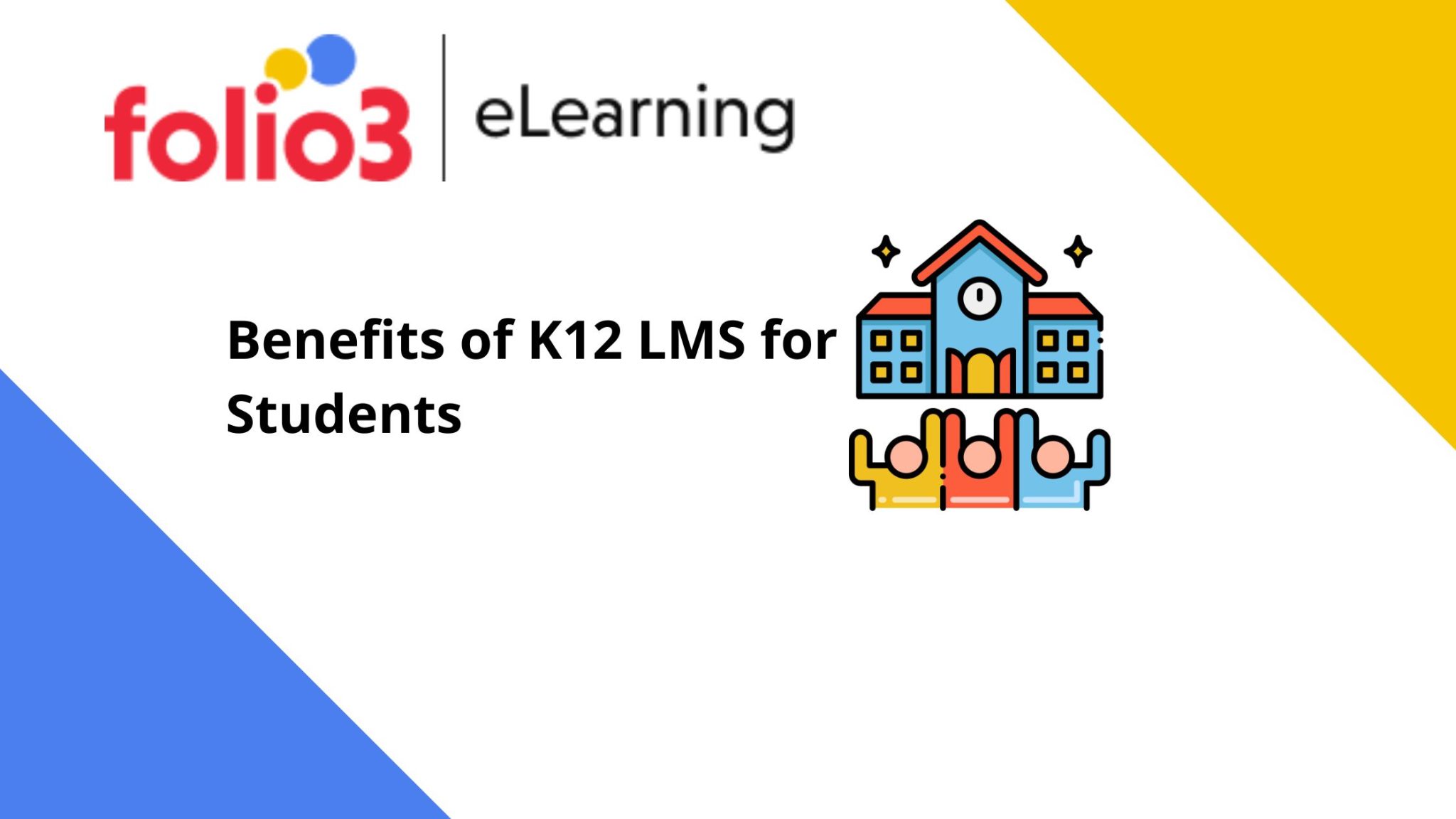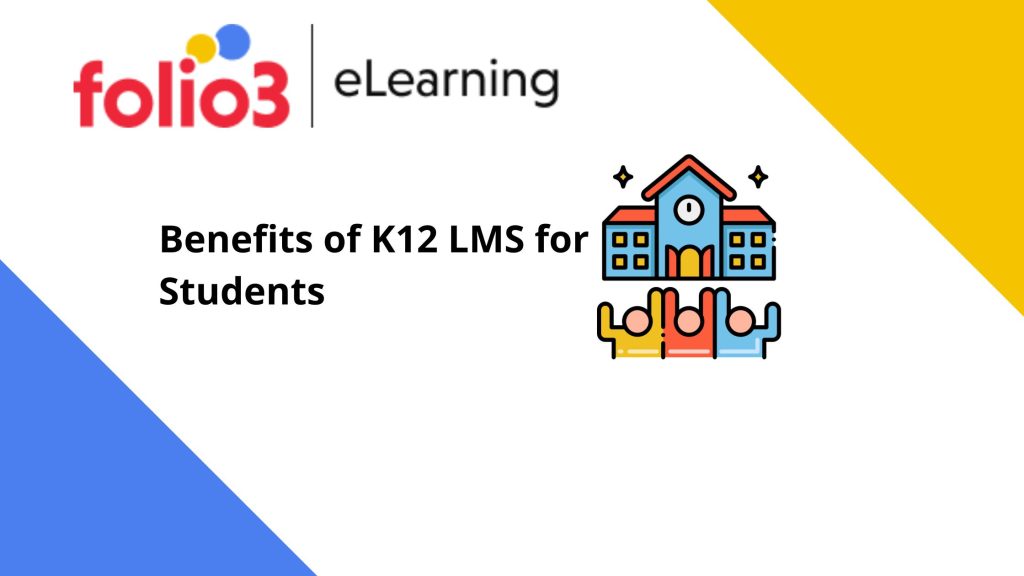 With rapidly evolving technology and the matching pace of the changing needs of learners today, traditional classroom teaching is quickly losing significance. Ever since the pandemic and the resulting lockdown, the education industry has had to step up and look for alternatives to the traditional approach. This is where the Learning Management System has shown its importance and helped maintain education standards worldwide with the help of custom LMS development.
Custom LMS development has enabled features of K12 institutions to customize Learning Management Systems to their benefit. Using the Benefits of K12 LMS instructors as well as students. It helps instructors deliver customized content, whether live online sessions or prepare interactive content. It allows them to be able to engage their students more than was ever possible. However, this article is about how an LMS benefits K12 students. But before we dive into that, let's talk about what an LMS is and how it benefits K12 institutions.


What is a K12 LMS?
So an LMS is simply a software solution that is used to easily deliver learning content to the end-users, whoever they may be. A K12 LMS is a Learning Management System that is customized to schools and K12 institutions. The good news is that custom LMS development allows you to customize further K12 LMS solutions to match the needs of your own school or institution.
How an LMS Benefits K12 Institutions
An LMS benefits schools and K12 institutions in several ways. Let us quickly list the ways that an LMS can benefit schools and other such institutions and lead to better engagement, better learning, and improved results:
It offers a centralized source for all learning content.
Custom LMS development means unlimited options to customize your LMS.
It supports meaningful and active learning.
Helps save time and money.
An LMS means easy upgrades and automated distribution of content to students.
It also offers easy tracking of students' progress and detailed reporting.
Simplified learning with a customized learning experience.
An excellent evaluation system to automatically evaluate the students' tests, assessments, and general progress.
It provides a forum and enables continuous collaboration and communication between students and teachers.
An LMS encourages continuous learning and continuous engagement.
It offers the flexibility needed for teachers and instructors to experiment more with different learning techniques and methods of instruction.
How an LMS Benefits K12 Students
So far, we have discussed the importance of a K12 Learning Management System, and how an LMS benefits K12 institutions. Let us now see how we can leverage custom LMS development to help K12 students get the best out of the system. Since an LMS can be completely customized to different educational standards, an LMS for schools and similar K12 institutions offers plenty of benefits to students, especially since the solution can be tailored to the students and their individual learning curves.
Here are some ways an LMS benefits K12 learners or students.
Centralized Source of Information
The LMS being a centralized source is extremely important, which is why it comes as the first benefit when we talk of the benefits to institutions and then again when it comes to the benefits to students. Paper can be misplaced and is difficult to track and store. A centralized location for all the course content makes it easier for the students because it offers convenience and ease and ensures that they always have access to the content they need.
Continuous Real-time Access to Content
A Learning Management System offers real-time access to learning materials regardless of place or time, which is extremely important for distance learning and even blended learning. Using a good, responsive LMS helps ensure that students never have to worry about finding coursework or even an assignment again.
Personalized Learning
As mentioned before, custom LMS development helps build a Learning Management System tailored to each student's learning curve. Students are able to study whenever they want, at their own pace, and progress on their own learning curve. Hence, students can spend more time on certain subjects that they find difficult to master and speed through courses that they know they're good at.
Improved Communication
It provides a communication medium and forum that helps students mingle and collaborate when it comes to participating in different tasks and projects, even when they aren't together physically. This greatly improves communication between students and helps them discuss and exchange options on whatever they are learning.
Saves Time
Since students are almost always short on time, this is the most important benefit that an LMS offers to K12 students. An LMS helps students organize their work but also helps them find their coursework faster and makes it easier to submit homework and assignments. It also shows them their real-time progress on different tasks and subjects so they know where they have to concentrate more and can utilize their time better.


FAQS
What is custom LMS development?
Custom LMS development is customizing a Learning Management System platform of your choice to design a bespoke LMS that matches the specific needs of your industry, organization, culture, content, and even the unique learning needs of your learners. It uses custom course designing and developing tools that help you create interactive content and necessary integrations with all the third-party platforms and solutions you need. 

How does an LMS benefit K12 instructors?
A Learning Management System empowers instructors and helps them plan their coursework, organize activities and tasks, and set a learning path and clear expectations for their students. Other than helping make learning fun and interactive, an LMS plays a vital role for teachers and the administration and specifically benefits K12 instructors in the following ways:

.) Improves communication between teachers and students and closes all the gaps there were before. It also helps teachers share assignments, updates, activities, and projects easily. 
.) It is flexible and supports remote learning. Teachers can teach in the comfort of their homes or from wherever they want and even record video lectures or other suitable content as and when it is required.
.) It helps track and monitor students' performance in real-time. An LMS helps keep track of all important documents and files that are shared by students and keeps track of all engagement, including comments, submissions, and grades. 
.) It lessens the burden and works for the teachers who don't have to print out assignments and manage paperwork. It helps keep teachers organized.
.) It helps connect with parents and communicate with them on a regular basis to keep them updated on the student's progress.