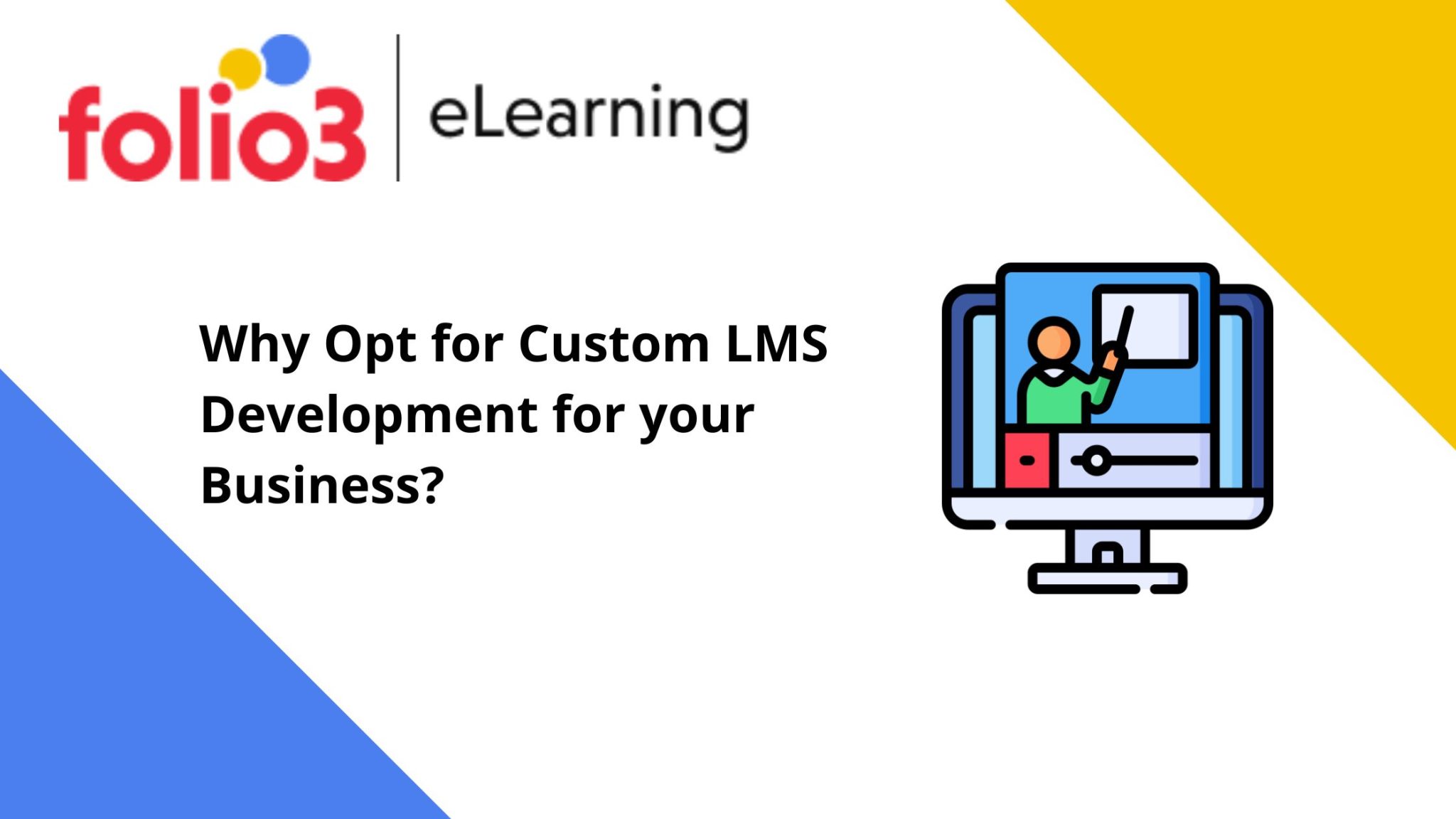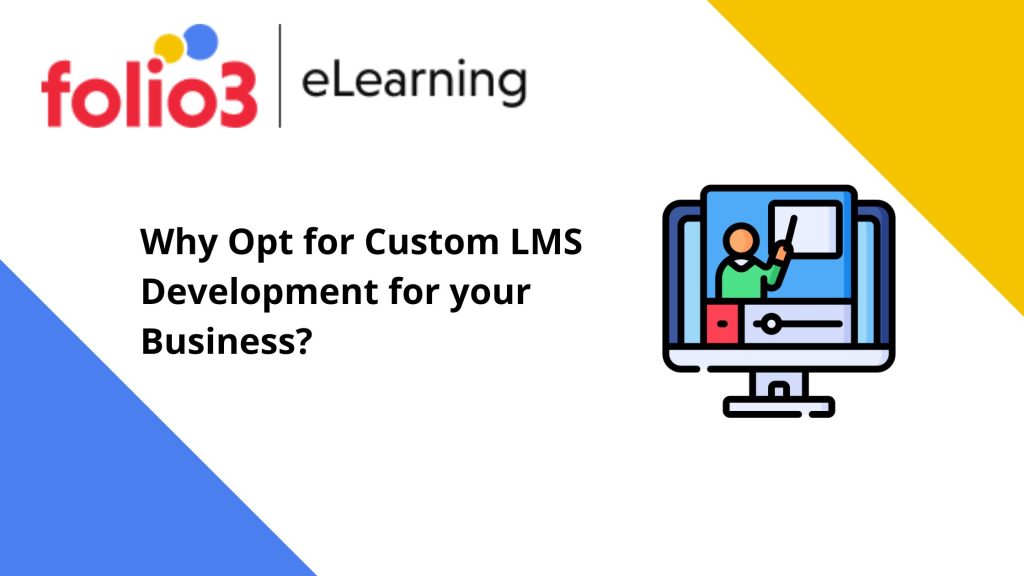 6 Key Benefits of Using LMS
1) Adapts to your Company's Brand Identity

Choosing a customizable LMS lets you tailor it to match your company's brand identity. From adding your logo to video lessons to designing visual dashboards, you can create unique UX/UI for your custom LMS. You can also blend your branded layout, colors, texture, typography, and corporate look and feel into it.
Such tailored learning management systems can create a consistent learning experience and help impart company values together with specific training. This is especially helpful when delivering training to consumers or onboarding new employees.


2) It saves Plenty of Time:

You can save several working hours by making training self-paced. Instead of making them take time out of their day to travel to training avenues to attend sessions, custom LMS development allows employees to complete their courses at their preferred time.
On top of that, eLearning platforms help design bite-sized lessons that deliver information in a concise and organized manner. This means an employee does not need to attend a long training session. They can consume information relevant to their job roles at their own pace.
3) Offers Significant Cost Saving:

Many companies have several offshore branches. Their employees travel to various sites to receive training, which can be costly. Studies reveal that traveling expenses alone make up 60% of employee training costs.
That's huge!
But, you can reduce that cost using a learning management system that helps provide training online. With an LMS, employees can access their training content anytime, anywhere.
Additionally, you can save expenses on tech support. With 59% of organizations adopting the BYOD (Bring your device) approach, and 67% of employees using their personal devices for work purposes, LMS can be a cost-effective option to invest in.
How does that apply to your business?
You will not need to accommodate tech devices when you allow your employees to use their personal devices to access training. Employees can access LMS using their devices at their convenience.
This brings significant cost savings.
4) Keeps your Course Up-to-date

What if there is new knowledge, or the content needs changes? Or what if some parts of your course need in-depth material?
Well, you can easily update existing course modules or design another short course and upload it on your custom LMS.
It's that simple!
5) LMS Delivers Better Engagement and Retention

If your employees dread training activities, that's a sign you need to shift to a new approach.
Being humans, employees binge on engaging and interactive stuff. They crave entertainment. But, unfortunately, most traditional training activities do not tap into engagement. Hence training results in boredom.
Modern training solutions, on the other hand, provide interactive experiences. This experience is a mix of engaging content that excites learners to make them want to see more.
Research shows that eLearning courses have a 60% faster completion rate than in-person classes and increase retention by 25-60%.
By designing an eLearning course, you can make training engaging for employees.
Here's what you can do to create engagement:
Gamify the mundane training activities to add fun
Add incentives or reward that push employee for participating in the training effort
Provide tracking of rewards or incentives to encourage participation
Break training content into digestible chunks so employees can watch short tutorials or lessons on the go.
6) Reduces Staff Turnover

Many businesses often face low employee engagement with common issues like less motivated employees, high turnover rates, and staff that fail to contribute to the growth of the business.
As a result, businesses struggle with lower productivity and decreased profitability. Fortunately, companies can reduce staff turnover by focusing on improving employee engagement.
One way to engage employees and give them a reason to stay in your company is to provide them with learning and skill development opportunities.
The right LMS can help your company connect to employees, providing the tools they need to be successful. You can encourage collaboration, motivation, and engagement in your workforce by leveraging a custom LMS development.

8 Top Features to Look for in an LMS
1) Brand Integration

An LMS is like a puzzle whose every piece must reflect your brand image to create a sense of cohesion.
Thus, you must look for a custom LMS to integrate your logo, colors, and other branding elements. Check if you can adjust the layout based on the needs of your employees or whether your LMS allows you to incorporate personalized icons or watermarks.
Considering all these things is essential if you want your training materials to reflect your brand image.
2) Customized Analytics and Reporting

Most LMSs have built-in reporting features that cover various metrics, such as learner engagement and course completion rates. However, since you are building a custom LMS, it should have customized reporting features. This way, you can track the training initiatives that are most important for your company.
For example, you can focus on activities that enrich the learning experiences or specific compliance training that may be required for an audit.
In addition to that, the LMS should also have the most common LMS reporting and analytics, such as progress and learner performance tracking.
3) Gamification Tools

Games "make the world go round."
Well, maybe that's a little bit of an overstatement.
However, gamification does have a great influence on learning experiences. It can give you the power to motivate and inspirit your corporate learners, resulting in a wide range of benefits. These benefits include a boost in knowledge retention and increased online training ROI.
A top-notch custom LMS should facilitate in-built gamification tools like leaderboards, badges, and points that engage your learners.
4) Social Learning Tools

Though a little surprising, social media tools have actually become an integral part of learning.
Find an LMS that can blend social media tools with your online training strategy to increase participation and collaboration.
Using social media groups or learning blogs can help encourage employees to interact with peers directly and give you tracking tools to monitor learner engagement.
5) Intuitive User Interface

All other features may be rendered useless if users do not know how to use the LMS. An LMS interface is a critical component of user experience. The interface needs to be easy to use and mesh well with the abilities of your employees to be considered useful.
Designing a user-friendly interface includes dashboards that give users a general overview of the courses.
This element is key to consider when testing LMS before rolling it out.
Cost of Custom LMS Development
With features and benefits out of the way, let's go over the cost of developing an LMS.
In the custom LMS development world, there is no one-size-fits-all system, which is why many solutions (such as SaaS and client-hosted systems) are available. However, in our experience, most training projects are refined, so a custom LMS is the way to go for them.
Let's focus our cost estimation on how much it costs to develop a custom LMS:

6) One-time Cost

This cost is usually a one-time occurrence charged upfront for LMS setup. The one-time cost for custom LMS development averages about $5,000 when choosing SaaS setups. For a client-hosted custom LMS development, the figure may reach around $25,000.

7) Recurring Costs

Most LMS costs are determined by their periodic expenses. In most cases, these costs are payable monthly. Some pricing models count a total number of users, while others focus on monthly active users. These costs vary based on the vendor you work with and your training needs. To get an accurate cost estimate, you can contact the vendor you want to work with.

8) Hidden Costs

Many LMS pricing models specify upfront and recurring costs but not potential overheads that emerge once customers purchase and use the software. Much of the hidden expense comes from customizations that companies feel the need to add at a later stage.
Ideally, you must bring these costs up for discussion during your initial conversations with the vendor so that you don't incur a staggering bill down the road.
For a more comprehensive cost evaluation of an LMS, check out how much a custom LMS development costs.

Let's Sum Up

Learning management systems are easy-to-configure and scalable solutions that can benefit businesses in many ways. From providing you the convenience of organizing content in a single place to giving learners unlimited access to learning materials, custom LMS development makes it super easy to design training for your workforce.
Using these solutions, you can craft engaging and interactive learning programs to offer skill development opportunities to motivate and retain your top talents. In turn, you can create a competitive workforce that ensures the sustainable growth of your business.
Now that you have a sound knowledge of custom LMS, the top features, and what perks you can enjoy by developing one, you are ready to take the next step; search for top LMS vendors and discuss away your project details.