Requirement and the idea behind it
Create an application that has 3 different portals for the following users:

Student Portal

Allows Students to view an independent portal through which students can manage their Tasks/Assignments and Classes.
Students should be able to list down target schools.

Counselors Portal


Allows SCounselors should be able to view their students list
Counselors should be able to manage their students' tasks

Admin Portal


Handle all sorts of logistics for both counselors and students on the application.

Research on ways to enhance the user experience.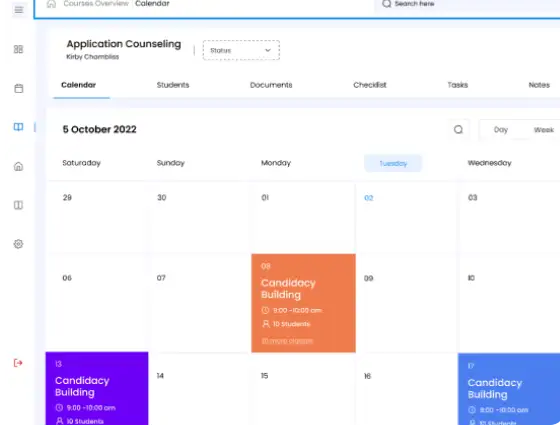 An application equipped with separate portals for Students, Counselors and Admin.

Allowed students to register and add schools/colleges/universities of interest where they would like to study in the future

Counselors based on that provide students with a roadmap using various tasks and classes.