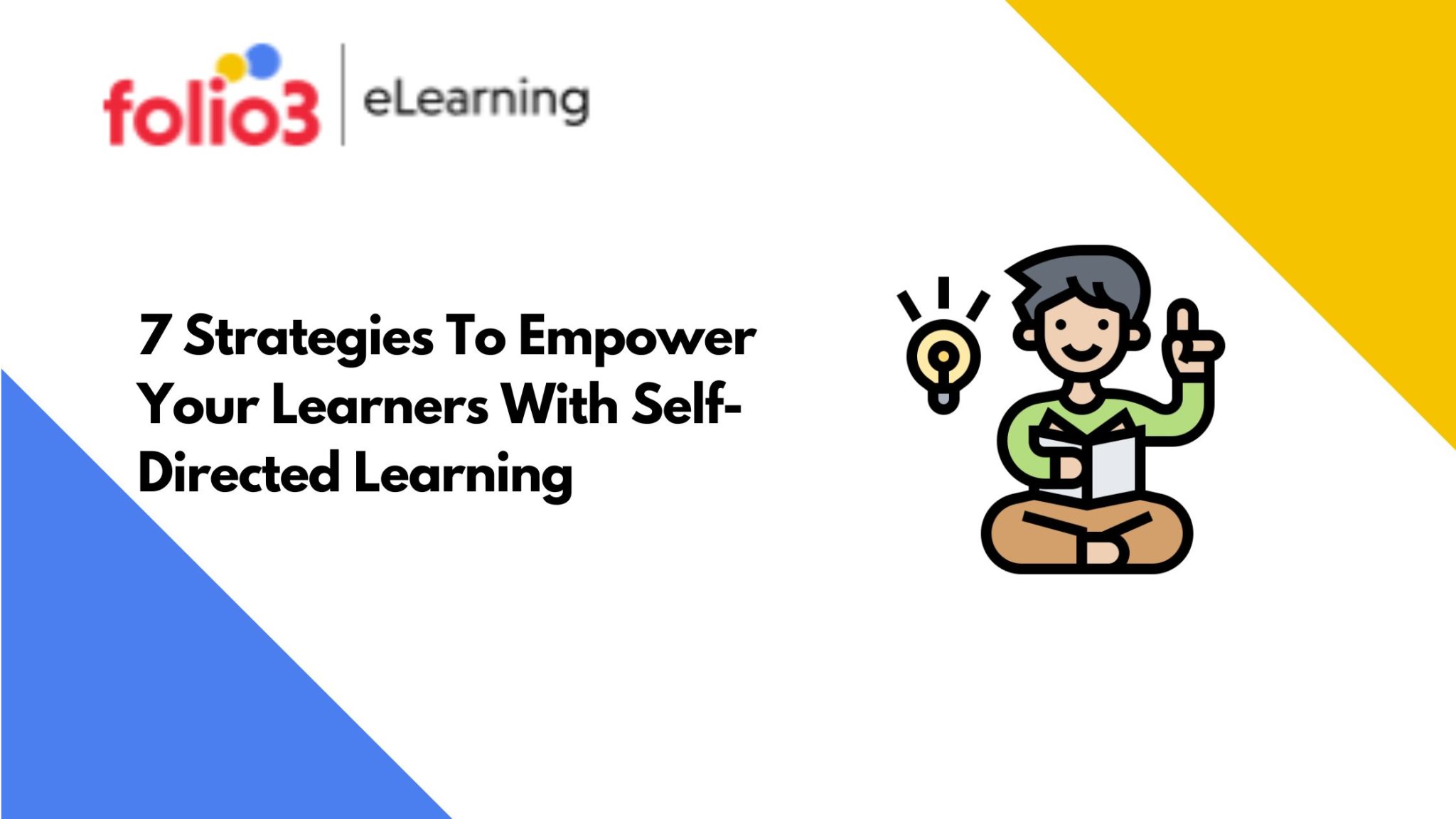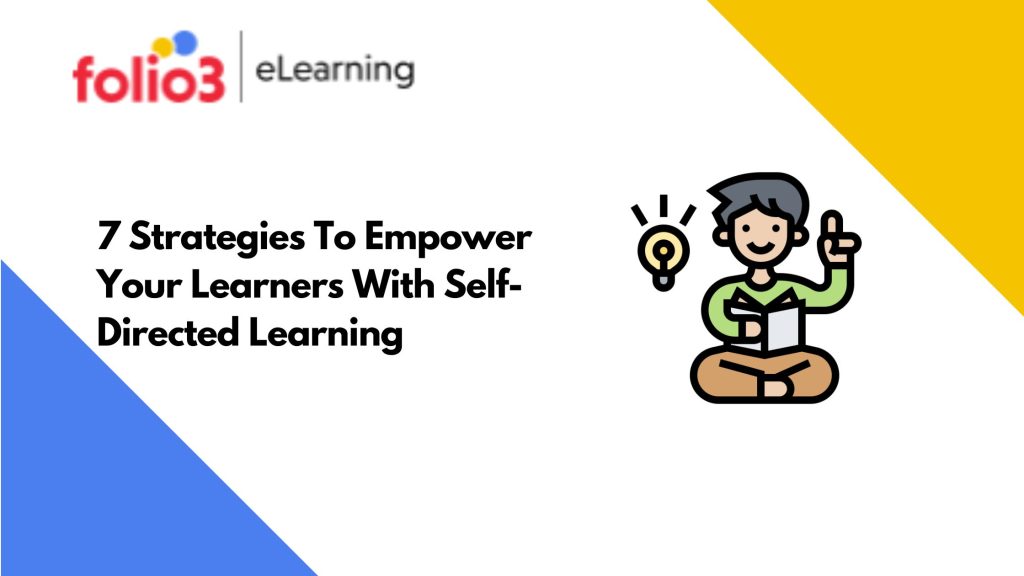 Learning is not remembering bits of information.
It is a behavior change. 
Businesses that aim to stimulate behavior change in their organizations must provide employees with learning opportunities.
Today, employees want to experience self-directed learning.
Self-directed learning is a decentralized, flexible, and engaging way to hook learners into learning. With self-directed learning, employees get the freedom to select their training content according to their learning interests and needs.
It draws on an employee's interest to make them more invested in learning, taking the responsibility off the shoulders of organizations.
By adopting a self-directed learning approach, businesses can take a back seat and give employees the freedom to design their learning paths.
With so many compelling reasons to adopt a self-directed learning approach, you may be wondering how you can take it off the ground in your organization. 
If that's what you are wondering about, here's what you need to know to implement a self-directed learning approach in your business.

What is Self-directed Learning?
Self-directed learning is a learning approach that lets employees plan and evaluates their learning journey.
It allows employees to step out of the mold of traditional L&D programs and shape their own learning experience. 
In self-directed learning, the responsibility shifts from organizations to learners to diagnose their learning needs, identify gaps and decide what's most important to learn.
While the self-directed learning approach gives employees more control over their learning, it doesn't make them solely responsible for everything.
In fact, it is your job not to leave employees with an unstructured, unsupervised responsibility.
Instead, facilitate their self-directed learning in different ways through L&D to support their learning journey and keep them engaged and enthusiastic to move forward. 
How To Empower Your Learners With Self-Directed Learning?
We are shifting to a new decentralized (off-premises, remote, or virtual) normal, where it is hard for instructor-led training and other traditional learning methods to survive.
Self-directed learning (with the right execution) can provide us with a flexible, bottom-up solution- that we need to establish healthy workplace learning.  
To fully exploit this approach for your employee learning, here are a few concrete steps you need to take: 
Get ready to adapt
You may be accustomed to highly structured learning for employee development.
But, to implement a self-directed learning approach, you need a mental shift to a more flexible learning environment. As you acknowledge the change, relay the message to other leaders in your organization to execute the new approach to learning across the organization.
Establish a Strong Culture of Learning
To make learning effective, make your employees feel that learning is at the heart of your organization.
Your L&D and executives should partner up to establish a culture that promotes the significance of learning, accepts requests for adding new courses, and rewards employees for sharing knowledge.
Give as Much or as Little Guidance as Needed
One thing is sure that your employees have more awareness about what they know, don't know, and need to know to bridge the gaps in their skillset.
That is why you must allow them to research their training material and find resources that best suit their needs.
While some employees may happily explore their options, too much freedom may leave others blank about where to start.
In this case, you must provide those employees with avenues to find learning resources. 
For example, you can purchase access to an online library for employees. At the same time, you should encourage them to search for more learning resources elsewhere. 
Get Alignment With Your Employees
Even though it is self-directed learning, you still need to provide guidelines to employees.
Of course, you wouldn't want your employees to sign up for any random type of learning. After all, an irrelevant basket weaving course will not benefit your business.
So, give your employees a target and map to navigate- let them know the skills and competencies your organization needs to reach its goals.
7 Strategies To Drive Self-Directed Learning
There are no strategies set in stone to work for every organization. Businesses need to customize their learning strategies in line with their organizational culture and tailor every strategy to fit their unique requirements. 
However, there are some popular self-directed learning strategies that many businesses employ, and you can consider them too: 
Content Curation
Give your employees flexibility to curate the content. It allows them to seek, sense, and become strong, self-guided learners as they curate the content.
Content curation is a great way to foster self-assessment among employees. Allowing employees to find the eLearning content for themselves motivates them to think through, identify their learning needs, and deeply engage with resources.
Digital Learning Assistants
Implement advanced technology such as voice bots, chatbots, and AI-powered digital assistants to provide learners with better learning support. 
These tools can also assist you in nudging, reminding, and steering learners on their way to self-directed learning.
Learning Awareness
Let everyone know about the learning opportunities you are providing. Create awareness by holding info sessions and sending mailer notices and push notifications- through email, text, and instant messages to maximize reach.
Communities and Forums
Create communities and online discussion forums for learners to share their experiences, swap ideas, discuss concepts, and propose new learning pathways to other members. 
Employees can benefit more from communities by turning them into healthy, vibrant spaces where they can engage with other learners.
Learning Portals
Learning portals are sources of relevant, up-to-date content and learning materials. Create an online, cloud-based learning portal where learners can access content round the clock.
Constantly refreshing and enhancing the portal can help you keep the employees coming back for more.
Enriched Content
Use your internal content, but add an assortment of third-party resources to create a high-quality learning experience.
Some external content resources that blend with your self-directed learning strategies include YouTube, HBR, TEDx, and microblogging sites relevant to your industry.
Learner-Driven Approach
Adopt a learner-driven approach and centralize your every effort on what learners need. 
Arrange events- such as member-organized or hosted learning- that encourage learner-generated content and stimulate collaborative learning opportunities.
Remember, the best self-directed learning strategies are the ones that every employee across the organization embraces. To make that happen, make encouragement a part of your self-directed learning approach and reward those who maximize your investment. 
Parting Thoughts
Self-directed learning is a new-era approach that empathizes with employees' freedom to decide what, when, and how they want to learn.
There are many learning resources that you can use to support this approach in your organization.
One way to provide a self-directed learning platform to employees is custom eLearning app development. You can construct applications specific to your employees' needs and deliver content to employees right on their devices.
To make learning self-directed, you can add various courses and learning resources for employees to select based on their interests and preferences.
In addition, you can find far more resources for great content on the internet. So, make sure to check those resources and provide employees with ideas for better content curation while giving them the freedom to direct their learning.